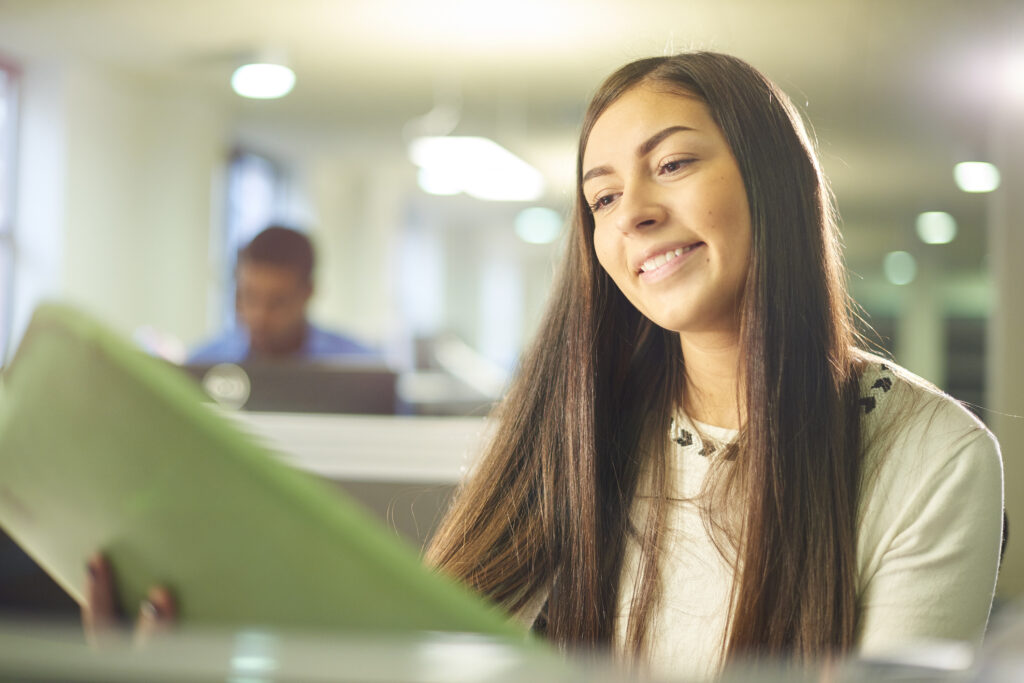 Are you interested in the law but don't want to spend 7 or more years to become a lawyer? Did you know that you can become a paralegal in a fraction of the time? Lawyers and paralegals work together to protect their clients' interests. Although both of these professionals work in the same industry and even in the same office, they do not share duties or responsibilities. In fact, each professional has a specific function within the legal system.
Why Do People Get into the Legal Field?
Some people are looking for a stable, secure career. Others are focused on ensuring equal justice for everyone under the law. Those who choose the legal field are fortunate because they can satisfy several needs with their career. Many people are drawn to the idea of helping others. You might help people plan for their future with wills and estates, support healthy communities by working in family law or assist inventors to protect their intellectual property.
In fact, it is the inherent diversity in the legal field that attracts many people. Some professionals thrive in the adversarial atmosphere of the courtroom. Others prefer to place an emphasis on business with a focus on acquisitions, mergers, real estate, or finance. Perhaps you will help with the defense of an accused individual in criminal court or help a struggling family to file for bankruptcy. The available options are practically limitless.
What Does a Paralegal Do?
Paralegals work in support of lawyers. A variety of tasks and responsibilities may fall within their purview. These tasks may include performing legal research, drafting legal documents, and maintaining electronic and paper files.
Gather Facts in a Case
In many law offices, it falls to the paralegal to investigate and gather the pertinent facts in a case. As a paralegal, you may research the laws and regulations that pertain to the case while also organizing the perhaps thousands of documents that may be required to be accessible and easy to find.
Case Prep
You will also assist with the preparation of cases. This is accomplished through gathering and organizing evidence for review by the lawyer. Sometimes, written reports that summarize the evidence or other findings are needed. You may be tasked with acquiring formal statements and affidavits from a variety of clients and witnesses. Filing documents with the court or other government entities is a common responsibility.
Client Contact
Frequent client contact is required in some paralegal positions. This means calling, emailing, and meeting with people in person to schedule depositions, interviews, and other events. Your role can vary widely depending upon the type of law office in which you work. For example, a paralegal in a corporate setting may spend time preparing documents like shareholder agreements, employee contracts, and annual financial reports. You may also maintain awareness of new government regulations that might alter business practices as well.
Managing Logistics
As a paralegal working in a litigation firm, you may perform more research, obtain, and organize evidence that will be used at deposition and trial as well as draft settlement agreements. Managing the logistics of going to trial may fall into your responsibilities too.
Clearly, your role as a paralegal is critical in any legal setting. You could find yourself doing something different every day of the week. Being able to deal with some degree of unpredictability is a valuable asset as a paralegal.
What Does a Lawyer Do?
Like paralegals, lawyers may work in a wide variety of settings, and they may choose to focus their professional efforts in a certain area of the law. For instance, some lawyers represent individual people while others are employed in a corporate setting in which their employer is also their client. Still other attorneys act as legal representatives for government agencies.
Represent a Client
Above all, it is the responsibility of the lawyer to provide advice and representation to their clients to the best of their ability. This can involve a great deal of communication with clients, co-workers, judges, witnesses and numerous other individuals and entities.
Legal Research and Analysis
On top of performing legal research, it is the responsibility of the lawyer to provide legal analysis of complex issues. Additionally, the lawyer is called upon to interpret legal rulings, regulations, and laws. It is critical for lawyers to effectively communicate both verbally and in writing as they are asked to present facts in a clear and cogent manner and perhaps also present persuasive arguments.
Advise and Advocate
Lawyers act as advisors and advocates. This means that they advocate for a client by representing them at a civil or criminal trial. On the other hand, they act as advisors who provide counsel to people and entities about their legal rights and obligations. This means that they can make recommendations regarding advisable courses of action in a wide range of personal and business matters.
Like paralegals, lawyers often choose to focus their professional efforts in a certain field. Some practice family law while others enter the realm of intellectual property. There are tax lawyers, securities lawyers, environmental lawyers, and a host of others.
What Are the Advantages of Being a Paralegal vs. a Lawyer?
Both paralegals and lawyers have important roles to play within the legal system. However, there may be significant advantages to taking the path to become a paralegal. Paralegals and lawyers have responsibilities that overlap in many cases, and they must both be prepared to meet urgent deadlines.
However, there are many differences between the two professions as well. One example of this is in the courtroom. The lawyer takes a leading role, presenting arguments, questioning witnesses, and presenting facts to the judge and jury. The amount of scrutiny to which they are subjected can be intense.
Paralegals are Behind the Scenes
The paralegal's job in the courtroom tends to be more behind the scenes. Much of the preparation leading up to a court appearance may have been the paralegal's responsibility, but it's possible that they will not even go to court. Alternatively, the paralegal may be seated in the gallery or beside the lawyer, offering support and assistance throughout the proceedings. If you prefer not being center stage, then the paralegal role is a better fit for you.
Lawyers Assumes Public Responsibility
Basically, it is the lawyer who can give legal advice, sign legally binding documents and make appearances in court. This means that although the paralegal may do much of the background work, it is the lawyer who ultimately assumes public responsibility for it. This may be for good or not good, depending upon the outcome. Shouldering less responsibility can be a major advantage that attracts individuals to the paralegal profession.
Paralegals Aren't in College as Long
Additionally, it is possible to become a paralegal in a much shorter time. Lawyers must earn a four-year bachelor's degree and then a three-year law degree. Even then, obtaining employment can be a tricky proposition.
Becoming a paralegal is possible after completing a program at a vocational school. In less than two years, it is possible to enter a career, rather than just another job. Job prospects tend to be rosier for paralegals too. The outlook for growth in the field is on the rise and shows no sign of slowing. According to the U.S. Bureau of Labor Statistics, the demand for paralegals is projected to grow 12 percent in the coming decade.
Paralegals Don't Have to Pass the Bar
A less obvious advantage of choosing to become a paralegal is that there is no bar exam to pass. It's not unusual for people to complete law school only to fail the bar exam in the state where they want to practice. If you opt to become a paralegal, you won't have to worry about this.
What Is an Easy Way to Become a Paralegal?
An easy and efficient way to become a paralegal is by attending a program at a vocational school. These programs result in a paralegal diploma or degree, which may be a primary requirement for getting work as a paralegal. Vocational schools offer quick, flexible training programs that allow you to enter the workforce in the legal field in less time than you can imagine.
What Are the Benefits of a Formal Paralegal Program?
Perhaps the foremost reason for completing a formal paralegal training program is that most potential employers may not even interview you if you don't have a paralegal diploma. That diploma gets your foot in the door, and your dedication to your profession does the rest.
A Complete Curriculum
When you complete a formal paralegal education, you have the benefit of being exposed to a complete curriculum. This means that you become familiar with many different aspects of the law and the skills that are needed in the modern legal office.
Make Mistakes and Learn From Them
A formal education program is the ideal place to make mistakes and learn from them. The better educated and informed you are before entering the workplace, the more attractive your resume will be to prospective employers.
Real World Experience
Through your classroom work, you will become familiar with critical legal terminology while also gaining practice with mock cases. Thanks to the experience and guidance of your instructors, you'll gain valuable insight into common legal practices and pitfalls to avoid.
Career Services
Career services are also a benefit offered by vocational school. If you're looking for an educational institution that supports your professional aspirations, then you'll be well served by a vocational school.
Final Thoughts
The legal field is dynamic and fast-moving. It needs people who are bright, intelligent, and dedicated to giving their utmost in a professional environment. If this sounds appealing to you, then take the time to consider becoming a paralegal. The path is easier and faster than becoming a lawyer, but equally fulfilling. You may even use your education and experience as a paralegal as a stepping-stone to bigger things. When you earn a paralegal diploma or degree, the sky is the limit for your future.
Want to Learn More?
Ready to learn more about becoming a paralegal or legal assistant? The Gwinnett Colleges & Institute diploma and degree programs in Paralegal Studies provide students with the theoretical and practical knowledge and the legal skills necessary to perform many paralegal functions including research, writing, investigation, and interviewing.
Contact us today or complete the Request More Information form on the top of the page to take the next step towards your new career in the Paralegal field.