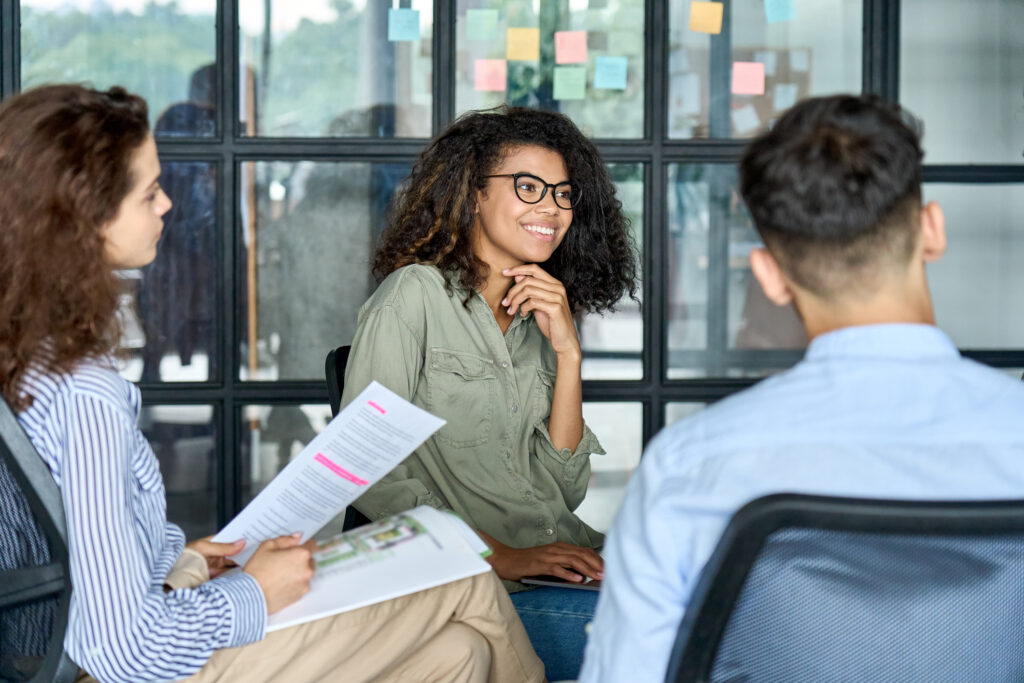 Are you're hoping to get an office job, but wondering what qualifications you need? Are you asking yourself if there is a certification for Microsoft Office? If so, what steps do you need to obtain this certification?
Is There a Certification for Microsoft Office?
Yes, there is an Expert Certification program for Microsoft Office. To earn the certification, you must pass three out of four Associate exams and two out of three Expert exams. The Associate Exams cover Word, Excel, PowerPoint, and Outlook, while the Expert exams focus on Word, Excel, and Access.
What Software Programs Are Covered Under This Certification?
This certification focuses on the Microsoft Office suite of software programs. If you decide to get certified, you can expect to learn about the following:
Word
Microsoft Word is a basic word processing software system. It's ubiquitous, convenient, and easy to use. Although even first-timers can usually grasp the basics, the system includes several features that appeal to experienced writers and computer professionals alike.
In addition to its built-in spell checker, dictionary, and thesaurus, Word offers users the ability to designate their own formatting templates. Text layouts, margin defaults, titles, and headers can all be customized according to user preference.
One of Word's greatest assets is a program called WordArt. This feature allows the user to add formatting effects to their text, thereby creating a more visually striking document. Instead of simply underlining or bolding the text, users can apply shadowing, reflection, beveling, or even sophisticated three-dimensional effects.
Excel
Excel is an electronic spreadsheet program that allows users to store data with tables and cells. This program is an important asset to businesses because it eliminates the need for paper spreadsheets, which are both messy and space-consuming.
With Excel, you can store several worksheet pages in a single file. A group of pages is called a workbook. You can access any of the pages in the workbook without closing and opening numerous files, another convenient time-saving benefit.
A cell in Excel can hold numbers, text, dates and times, or formulas. This makes the program useful for calculations. Enter the numbers and let the system take care of the Math.
PowerPoint
PowerPoint is Microsoft's premier presentation program, and a standard element of the Office Suite software package. If you're hoping to land a job that relies heavily on presentations, such as an insurance company or investment firm, then it's in your best interests to learn more about PowerPoint.
While PowerPoint is an essential tool in the business world, it also comes in handy in educational settings. The program uses a slide format to convey information in a way that's both entertaining and easy to understand. Plus, it's fully integrated with other programs in the Microsoft Office Suite, so you can import your info from Word or Excel into your presentations.
Outlook
Outlook is an email client that is used to send and receive messages through Microsoft's Exchange Server. In addition to relaying messages, you can use Outlook for access contact, calendars, and task management.
Like PowerPoint, Outlook is a component of the Office Suite. It's also part of the Office 365 system, you can however use it as a standalone application. The system can also be integrated with SharePoint for the purposes of project collaboration.
Outlook's basic features consist of email service, search functions, flagging, color coding, and preview pane options. You can use its calendar function for scheduling and staff communication, which eliminates the need for a separate calendar-sharing program. With 99 gigabytes of archiving data, the system should be able to handle all your communication and scheduling needs.
Access
The Access application is included on the Expert certification list because it's a more sophisticated version of Excel. That's right, it's a spreadsheet like program, that's capable of handling more data at one time and offers advanced searchability compared to Excel.
Access is part of Microsoft's 365 family of applications. While Excel is used primarily for simple calculations and individual projects, Access is designed to store and manage much more information. The system also makes it easy to retrieve and apply the data in various applications with the aid of pre-made forms and questions.
Access can be connected to many other applications. When other apps generate useful data, it can be automatically imported to the Access system. This is a handy time-saving feature that makes Access a great asset to large enterprises.
What Jobs Might Be Available To Certificate Holders?
Most jobs benefit from Microsoft Office knowledge but specific jobs should get Microsoft Office certification. Jobs like administrative assistant, office manager, data analyst, and desktop publisher use Microsoft Office in almost everything they do. Having the certification can capture the eye of employers to your knowledge of Microsoft Office and commitment to learning.
Job #1: Administrative Assistant
Also known as an administrative aide, this individual is responsible for helping administrative professionals stay on task. With the administrative assistant taking on organizational tasks, the administrator is free to focus on their advanced responsibilities.
Duties and responsibilities may vary, depending on the role of the professional. However, the job of an administrative assistant can include answering phones, greeting visitors, organizing meetings, scheduling appointments, composing and editing documents, collating and distributing mail, filing, and managing business accounts. Most of these tasks benefit from the knowledge of Microsoft Office.
The tasks you'll be responsible for as an administrative assistant may shift from day to day, even within the same company. The job requires strong multitasking skills and plenty of attention to detail. If you're looking for an entry-level position that offers plenty of variety, this could be the job for you.
Job #2: Office Manager
This position represents a step up from administrative assistant duties. While you may still be responsible for scheduling appointments and meetings, greeting visitors, and providing basic administrative support, you'll also serve as the point person for the office.
What does this mean? In essence, you'll be the person that makes sure everything is running smoothly on a day-to-day basis. This could mean contacting maintenance when there's a problem with the building, running errands, procuring groceries and general supplies, light bookkeeping or paying vendors. You may also need to maintain a close relationship with the human resources department to stay up to date on the latest company policies.
To fill this role, you'll need experience with several software applications. Many companies look for candidates who are proficient in Excel and Outlook. As with the administrative assistant role, you should have a keen eye for detail and superb communication skills. It helps immensely if you're able to think creatively and work well with others. Strong organizational skills are also a must.
Job #3: Data Analyst
As a data analyst, you'll use automated tools to gather data from primary and secondary sources. While that might sound dry on the surface, data analysts need the ability to transform this raw information into insights that can be used to shape the future of the company.
Job duties include maintaining and developing databases, removing corrupted data, and fixing errors whenever necessary. As the job title suggests, you'll be analyzing the data to assess its quality and identify its meaning. With the aid of statistical tools, you can identify and interpret trends that could have important ramifications for the business. A certification in Microsoft Office shows your proficiency in Excel and Access programs for data analysis.
Job #4: Desktop Publisher
Desktop publishers create documents and products, such as business proposals, financial reports, and newspapers, with the aid of publishing software. Tasks include formatting and combining text, photos and illustrations, data, charts, and other visual elements to create a cohesive whole.
To succeed in this role, you'll need an artistic mindset and strong proofreading skills. The ability to think creatively and to adapt well to rapid changes will serve you well as a desktop publisher. Knowledge of Microsoft Office is sure to come in handy, particularly the Word and PowerPoint programs.
How Do You Prepare For The Microsoft Office Certification Exams?
An easy way to prepare for the Microsoft Office certification exams is to enroll in a vocational school that offers a diploma in computer operations. You'll gain a practical understanding of Microsoft Office that will serve you far beyond the exams. Since your goal is to become an asset to whatever business you join, these classes are a worthwhile investment.
What Are The Benefits of a Formal Education?
Attending a vocational school allows you to acquire the skills you need get an office job. However, landing a job is only the first step. You will want to stand out as a skilled and knowledgeable member of the staff. By taking coursework in computer operations, you'll have a significant advantage over competitors who've received only on-the-job training.
Learn a Complete Curriculum
These courses cover much more than the basics. Instead of learning only the bare minimum, you'll dig in to the intermediate and advanced functions of Microsoft Office. When you learn on the job, you may only learn what you need to know to perform certain everyday tasks. Enrolling in a computer operations program will provide you with a comprehensive knowledge of the entire Microsoft Office suite.
Industry Experienced Instructors
Instead of teaching you the basics, you'll be guided by industry experienced instructors that can answer questions and offer one-on-one attention. This can play a role in your eventual job success, especially if you're a hands-on learner.
Lean How Microsoft Office Programs Work Together
The best classes will teach you how the various Microsoft Office programs can work together to make your tasks easier. These are details you might miss out on if you attempt to learn about the Microsoft Office yourself. After all, you might not discover some of these features, especially if you don't know what to look for.
Take Practice Exams
When you enroll in a computer operations program, you'll also have the opportunity to take practice exams. If you don't perform at your best when put under pressure, these exams are a great way to demystify the process. You can also identify any potentially problem areas and work harder to understand the questions with incorrect answers.
Career Services
Once you've completed the computer operations program, the vocational school will provide career services to ensure that you find the right job. That's another benefit that you would miss out on if you tried to teach yourself Microsoft Office. Career services help you build a resume, prepare for interviews, and identifies jobs that match your knowledge and passion.
Final Thoughts
Now that you know which jobs are available for those that attain a Microsoft Office certification, the sky's the limit. Take the first step toward a career as an administrative assistant, office manager, data analyst, desktop publisher or one of the many office jobs available in many different industries and Gwinnett College will be with you every step of the way.
Want to Learn More?
The Computer Operations diploma training program is designed to provide college students with job-related training in a variety of computer fields.  Gwinnett College students will complete computer training courses relating to the various Microsoft Office applications relating to word processing, spreadsheets, and presentation creation. The Computer Operations diploma program also includes training in administrative office procedures and accounting.
Contact us to learn more about the Computer Operations program today.