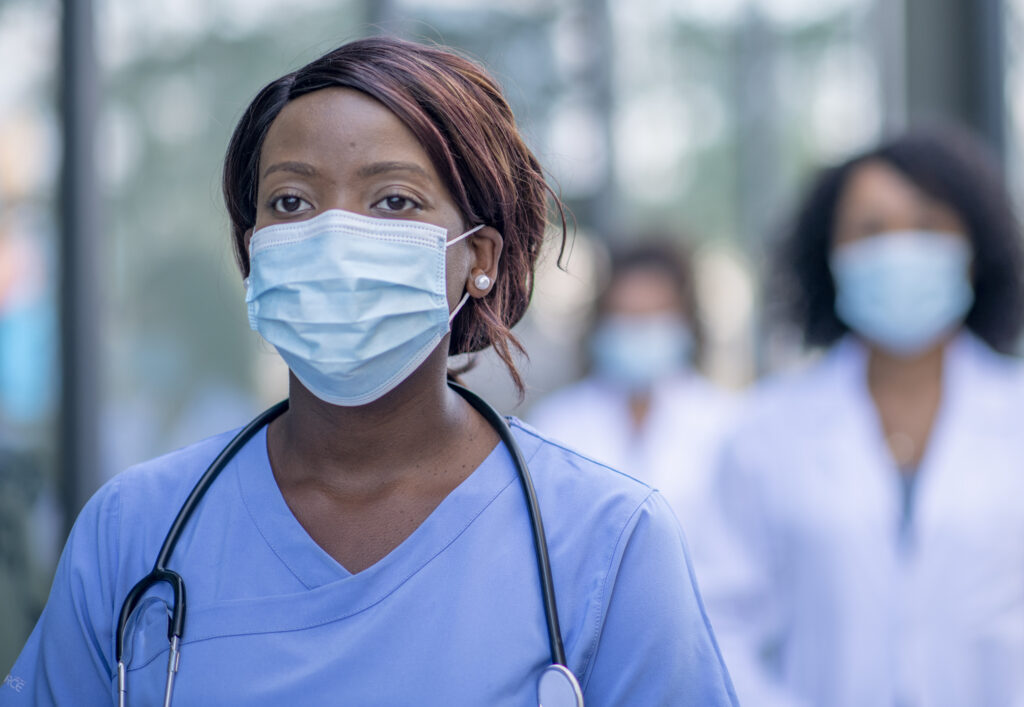 Good jobs are hard to find. The best careers can take years to train for, and for some students, that's too long to wait. But if you have a passion for health, medical assisting is a job you can learn in months, not years. It's a rewarding career in a growing industry with far-reaching benefits. If you're looking for a good job, you've found one.
Is Medical Assisting a Good Job?
Life's too short to not love what you do. Most people share the same core values about work and are looking for jobs that are both practically and emotionally rewarding. Medical assisting offers both and more, including:
Excitement
No two days in the healthcare field are ever alike, there's never a dull moment. If you like rolling up your sleeves and getting things done for people in need, there's a challenge around every corner. You'll never be bored as a medical assistant.
A Team Environment
Medical assistants are part of a team. Committed to patient care, they work in a mutually supportive environment where their opinion matters. If you're tired of being small fish in a big pond, you'll enjoy the camaraderie of like-minded people.
Personal Fulfillment
You can help people in any profession, but few fields are as impactful as medical assisting. If you don't find meaning in the job you have now, the work you'll do in healthcare matters. The connections you make last a lifetime, rewarding you far beyond a paycheck. Few jobs that you can train for in under a year are this influential.
Job Security
A major health expansion is on the horizon in the US. Millions of Baby Boomers are retiring and will need preventive healthcare. The U.S. Bureau of Labor Statistics projects 18 percent growth in the medical assisting field through 2030.
In the last decade, dozens of trendy career opportunities have been replaced by technology. Education is an investment, so if you're a student, you must ask yourself if your chosen field will be relevant in the future. For medical assistants, it's a given.
A Positive Work-Life Balance
Burnout is a problem in medicine. Jobs with on-call responsibilities can take a toll on family life. But most medical assistants work regular hours Monday through Friday with evenings, weekends, and holidays off. While burnout is high among many professions, medical assistants report lower levels of job stress and higher satisfaction rates with their careers.
Professional Respect
Medical assisting isn't a new profession. Recognized since 1955, it's backed by a professional organization, the American Association of Medical Assistants. As skilled support specialists, you hold positions of trust. Both the public and clinical professionals appreciate what you do. Your peers will respect your education, skills, and dedication.
What Does a Medical Assistant Do?
Medical assistants are jacks-of-all-trades. They're cross-trained to manage both administrative and clinical responsibilities in medical offices. Working closely with medical professionals, they bridge the gap between the office and the exam room, so the practice runs efficiently.
Their responsibilities include:
Managing the schedule
Triaging phone calls
Rooming patients
Obtaining vital signs
Reviewing health histories
Assisting with treatments, procedures, and exams
Drawing blood
Collecting lab specimens
Administering vaccinations
Performing diagnostic tests
Troubleshooting insurance claims
Coding and billing
Ordering medical supplies
Sterilizing instruments
Educating patients and their families
Organizing medical records
Where Do Medical Assistants Work?
Roles for medical assistants are expanding quickly as employers recognize their versatile skills. Most medical assistants are employed by doctors, but they're increasingly hired by clinics, laboratories and hospitals.
The benefit for new graduates is the choice of work setting, each offers something a little different. In a doctor's office, you'll see the same clients regularly, getting to know them on a more personal level. In a hospital, you won't serve the same people as often, but you'll work on interesting cases you're unlikely to see in a private practice.
Medical assisting offers something for everyone, including the ability to specialize. If there is an area of medicine, you're passionate about, you can seek opportunities in that environment. Popular specialties include gerontology, women's health, pediatrics, and phlebotomy. Because medical assistants are trained to perform EKGs, cardiology is an excellent choice for medical assistants interested in heart health.
Do I Need a Diploma to Be a Medical Assistant?
While a diploma isn't required to be a medical assistant, realistically, it's essential. Major insurers in the US allow only certified medical assistants to perform vital tasks, such as entering doctor's orders into patient's health records. Most medical assistants without a diploma don't qualify for certification, so they'll be less valuable to employers. In a competitive job market, candidates with proven skills are the most likely to be hired.
Higher education also helps graduates build a better career. A diploma is equivalent to years of on-the-job experience, opening the door to greater opportunity. You'll climb the career ladder faster, qualifying for more responsible roles.
What Are the Benefits of Attending a Medical Assistant Program?
Medical assisting programs offer many surprising benefits, such as short training programs and flexible learning options. These benefits make attending a medical assistant program good for your job prospects after graduation.
Benefit #1: Short Training Programs
Jobs in healthcare can take years to train for, but a full-time student can complete a vocational school medical assisting program in months, not years. Graduate with a diploma in less than a year, it's a practical way to launch a new career if you can't afford to be out of work for too long.
Benefit #2: Flexible Learning Options
Vocational schools know adult students struggle with busy schedules. Some must work and take care of children or aging parents. Attending full-time is the fastest route to your new career, but part-time or hybrid programs are convenient options for people juggling multiple responsibilities.
Benefit #3: Small Classes
Whether you're a first-time student or an older adult looking to change careers, vocational schools offer a more personalized educational experience. The pace is relaxed, and instructors have more one-on-one time with their students. Creativity is encouraged, and no one gets left behind.
Benefit #4: Hands-on Education
Vocational schools offer a quality education in less time than universities by focusing on practical skills. You'll work with the same types of office and laboratory equipment used in medical offices. Most programs offer externships, real-world learning opportunities in which you'll work alongside seasoned medical assistants. The skills you'll gain will inspire the self-confidence you need to feel comfortable on the job.
Benefit #5: Financial Aid
If money is all that stands between you and a new career, the good news is that medical assisting students may qualify for federal student aid. There are a few rules, and programs must be accredited. But like college students, you can borrow money for school and repay it once you have a job.
Benefit #6: Job Placement Benefits
Jobs are available for medical assistants, demand is skyrocketing. But landing the perfect position is more challenging. Experts estimate that the best openings are never advertised. Instead, managers save time and money by tapping pools of trained applicants.
Vocational school career counselors excel at matching students with the right employers, working with local businesses on a regular basis to help fill their needs. Instead of searching the want ads, you'll have a professional in your corner working on your behalf. Some schools offer job placement assistance for as long as you work in the field.
Final Thoughts
If what you do doesn't fulfill you, there's never been a better time for a career change. Don't put your aspirations on the back burner. Jobs come and go, but medical assisting is a secure, gratifying profession with room for personal and professional growth.
Does medical assisting sound like a good job to you? Gwinnett Colleges & Institute offers medical assisting courses to gain essential skills and training at multiple campuses from Lilburn, Sandy Springs and Atlanta/Marietta to Orlando, FL and Raleigh, NC. The core curriculum at these campuses focuses on the medical assisting skills and training you will need to seek entry-level employment in physicians' offices, clinics, hospitals, and other medical settings needing the services of associates trained in both front and back office medical assisting skills. These medical assisting courses will be the first step in starting a rewarding career.
Contact us to learn more about how you can become a medical assistant today.