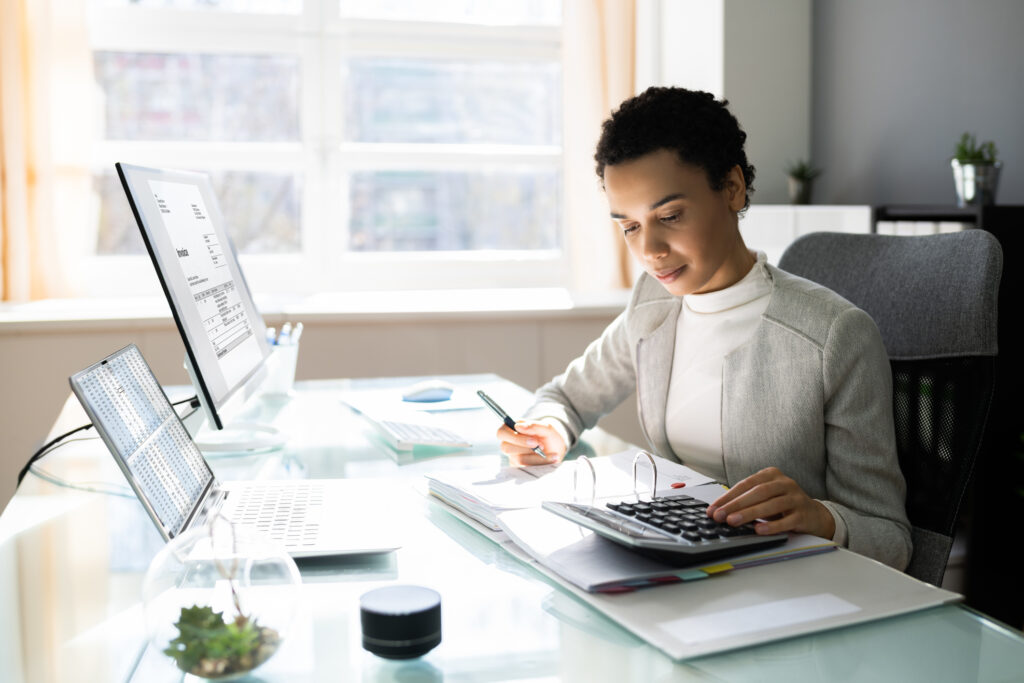 Are you interested in medical billing? Did you know that the field is expected to grow 9 percent in the coming decade, according to the U.S. Bureau of Labor Statistics? And the best part is that you don't have to spend years earning a degree to qualify. The easiest way to get started is by getting a diploma from a medical billing program at your local vocational school.
Medical billing jobs are deeply invested in health and medicine, but they are far removed from patients and other forms of direct healthcare. The ability to find gainful employment in a matter of months, rather than years, also makes it more enticing for someone who does not want to invest four to eight years just getting educational requirements to work.
What Does a Medical Billing Specialist Do?
Medical billing specialists are administrative experts. They know insurance coding regulations and procedures inside and out, and they know how to meet all the requirements of the medical billing system. Their jobs help patients and physician's practices ensure insurance regulations are met and claims are filed in an orderly, timely manner.
A medical billing specialist does not treat or care for patients themselves, but they may come in contact with nurses and other medical professionals to clarify details and ensure they have the most accurate information. Some common medical billing job responsibilities are:
Reviewing, updating, and managing a network of patient accounts
Preparing and sending invoices
Performing administrative tasks in the office, such as answering phone calls and responding to emails
Following up with patients whose payments are overdue
Answering patients' questions about their medical bills
Setting up payment plans for patients
Always maintaining full patient confidentiality
Working in compliance with federal, state and organization rules and regulations
How Do I Get a Job in Medical Billing?
Many entry-level positions, like medical billing, require some formal training and/or proof of certification. In school, you learn about various forms of insurance coding and processing procedures, medical administrative tasks and regulations that govern the field. Working with people's health information at your fingertips requires a deep knowledge of how to protect their identities. A vocational school is the best place to learn everything you need to be a successful medical billing specialist.
Do You Need a Diploma for a Medical Billing Job?
Although, you technically don't need a formal education to become a medical billing specialist, you may have a hard time competing against candidates that do. Not every medical billing job has strict educational requirements beyond a high school diploma or GED. However, the field is competitive, and you can gain an edge over other applicants by having formal training. Earning a medical billing diploma shows an employer that you are committed to the job and can work more efficiently than someone who requires on-the-job training.
You'll also can work more confidently knowing everything there is about insurance coding, medical billing and maintaining accurate patient records. Because you will start with more knowledge and skills than someone without experience, you are able to qualify for promotions sooner.
Having a medical billing diploma also allows you to apply for more jobs. There are many positions that offer more benefits than the entry-level positions, especially for someone who has formal training. You can cast a wider net for job opportunities by completing your diploma at a vocational school.
What Do You Learn in a Medical Billing and Coding Program?
You are introduced to the American health insurance system, including how health insurance works from both a consumer and provider's standpoint. You will get an overview of insurance coding and processing protocol as well as the requirements in the healthcare delivery system.
Medical Coding
You learn billing basics through the ICD-10 coding process. The ICD-10 is the national standardized method of medical coding for diagnostic purposes. Created by the World Health Organization, the ICD-10. It ensures that all billing and coding processes are in accordance with the Health Insurance Portability and Accountability Act (HIPAA).
You will learn about the difference between short-term and long-term coding for various types of treatment and care. CPT/HCPS coding systems are also discussed at length, and you will be able to clearly differentiate the two and apply them in the workplace by graduation.
Coding Skills for Different Environments
Additional lessons teach you how to manage coding from operative reports, inpatient care, and advanced clinical coding. Billing varies heavily among different medical practices, and you will be comfortable working as a medical biller in a variety of settings such as hospitals, private practices and clinics, physician offices, health insurance offices and third-party medical administrative companies.
Medical Terminology
During a medical billing and coding program, you learn the terminology behind anatomy and physiology. Even though you will not work directly with patients, it is important to understand the terms for procedures, pharmaceuticals, treatments and diagnosis. When you process insurance claims and enter medical information into patient charts, you must know the difference between similar sounding terms, abbreviations, and calculations. One way you will learn medical terminology is by understanding roots, prefixes, and suffixes. Every medical term can be broken down into its parts and defined to identify the proper meaning and corresponding medical code.
School Externships
Many adults struggle to find employment when there is a gap between their educational qualifications and practical work experience. If you have all the knowledge but none of the first-hand experience, employers may be wary. They may also simply not have the time or resources to provide additional support, so students without relevant work experience could be passed up on a job they might be good at.
School externships give you the opportunity to apply your skills in real medical settings. You learn as you go with personalized feedback and support from your supervisors. Instructors also help you along the way. Externships give you a low-risk way to apply your knowledge and skills in the real-world while building up experience for your future resume.
Once you've acquired all the practical knowledge you can in the classroom, you must put your skills to the test. Technology for medical billing can be overwhelming at first; from various accounting software to spreadsheets and electronic health systems (EHRs), there's a lot to learn. Your externship will allow you to master all the most used technological tools and prepare you for day one of your new career.
Final Thoughts
Medical billing is open to people of all ages and experience levels. Some people may choose to pursue their diploma right out of high school while others are looking for a career change. You might be considering vocational school as an alternative to college or to shift gears and pick up a new trade. Either way, medical billing could be right for you. Learn more about how Gwinnett College can help you start a new career as a medical billing specialist.
Want to Learn More?
Gwinnett Colleges & Institute's Medical Billing and Coding programs will provide you with the opportunity to learn insurance coding and processing, medical administrative procedures, and the regulatory requirements in the healthcare delivery system.  School externships provide the opportunity to apply the medical billing and coding skills learned in the classroom in actual medical settings. Gwinnett Colleges & Institute offers medical billing & coding courses to gain essential skills and training to achieve entry-level positions in this career field. These medical billing & coding courses will be the first step in starting a rewarding career.
Contact us to learn more about how you can become a medical billing and coding specialist today.