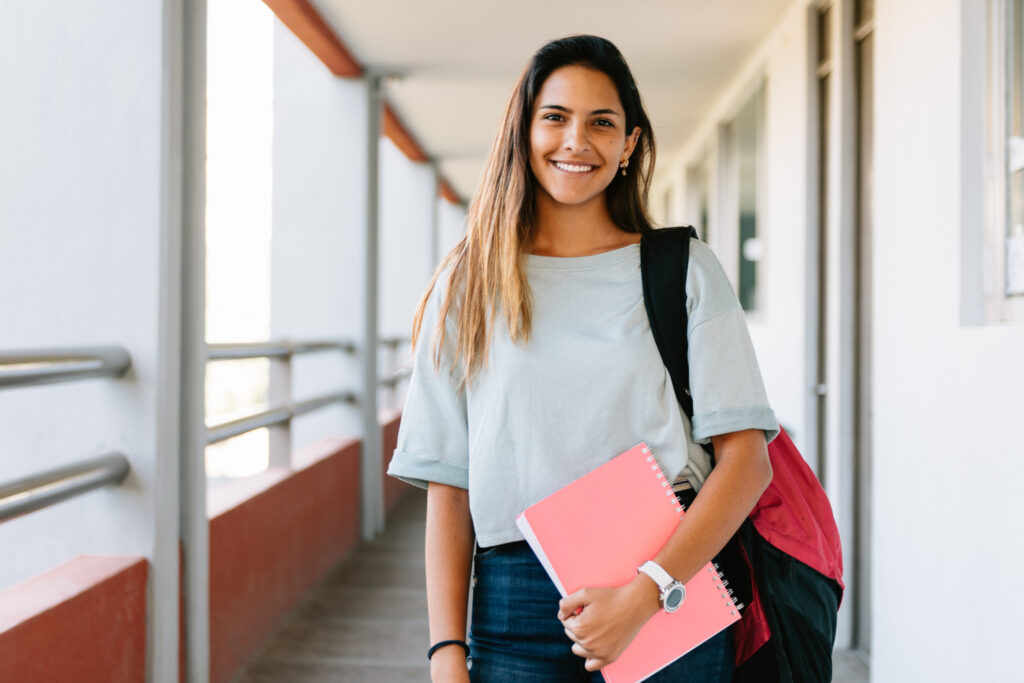 Education is an investment, so students should make the most of it. If you're interested in becoming a medical assistant, you have choices about where to learn. The best decisions are made based on your career goals, so should you go to a four-year or a vocational college? Let's find out.
Can You Become a Medical Assistant in College?
It might surprise you to learn that some medical assistants have a bachelor's degree, many colleges offer 4-year programs that provide a medical assisting education, including transferable credits. Some students elect to go the vocational college route and get a diploma or an associate degree. Why? Let's explore the differences between 4-year and vocational college medical assisting programs.
4-Year College vs Vocational College
4-year and vocational colleges both offer comprehensive, high-quality education, but the practical differences are like night and day.
Program Length
It takes four years to earn a bachelor's degree in medical assisting. The first two years consist of foundational classes that build on what students learned in high school plus general electives that broaden your horizons but don't necessarily contribute to your skills as a medical assistant. A poetry class may deepen your worldview, but it won't help you manage inventory in a medical office. Core classes begin the third year at a 4-year college.
Vocational colleges are different. The curriculum is focused with each class being carefully designed to enhance practical skills. There are a few elective courses to take if you pursue an associate degree. By emphasizing what matters, full-time vocational college students can complete a medical assisting program in just nine months or get an associate degree in two years. Both are faster roads to a steady career.
Class Sizes
4-year college lecture halls host hundreds of diverse students. There's little personalized attention, and it's the rare professor who can tailor lessons plans to their students' needs. Classes may even be managed by a teacher's assistant. The environment is crowded, and the hustle and bustle of campus life is a lot for some students to handle. If you struggle with the coursework, there are few safety nets.
At a vocational college, small class sizes enhance communication and promote creativity. The slower pace allows for an in-depth exploration of topics presented by industry-seasoned instructors. Lesson plans are individualized, and no one is left behind.
Approach
4-year colleges excel at teaching theory. The focus is on book learning to give students a broad foundation of knowledge. But if you learn best by doing, the first two years can be arduous.
Vocational colleges know that the best way to learn a job is through practice. Labs are equipped with the same tools medical assistants use on the job. You'll dive headfirst into learning while your motivation is strong, feeling confident and capable before bachelor's degree students have even gotten their feet wet.
Flexibility
4-year college schedules are tight. Classes must be taken in order, so prerequisites are complete before moving on to more complex material. Students have a full course load with little wiggle room to drop a class to deal with personal needs. And classes fill up quickly, so not everyone will be able to complete their program without taking a summer class or adding an extra semester. Most students live on or near campus with little opportunity to explore real life.
The majority of vocational college students live in their own homes. They commute and save money on room, board and food. Vocational colleges understand the needs of adult students and offer flexible schedules.
Career Services
Some colleges offer job placement services, but for most students, there's little post-graduation support. The expectation is that as qualified alumni, they'll be able to find work.
Vocational colleges have made it their mission to translate education into meaningful employment, working with their students before they graduate to line up jobs. Career advisers get to know students, matching a candidate's strengths and weaknesses with available positions. Vocational colleges partner with local businesses to create a dynamic curriculum to meet their needs, so it's not surprising that they seek out their graduates.
What Do You Learn During a Vocational College Medical Assisting Program?
Vocational college programs prepare students for entry-level positions as medical assistants. Designed for beginners, little healthcare experience is necessary. You'll learn what you need to know to get the same jobs as medical assistants with four-year degrees, including:
Anatomy and Physiology
Medical assistants are trained in both administrative and clinical responsibilities. An understanding of how the body is made and how it functions is a must to work in a healthcare setting.
The course isn't as complex as what licensed healthcare providers endure, but it covers enough to ensure medical assistants can read medical reports and prioritize patient needs. You'll explore the fourteen body systems, associated conditions and treatments.
Clinical Procedures
Medical assistants help doctors with a wide range of clinical procedures from taking vital signs to performing diagnostic tests and assisting with surgical procedures. Practicing with the latest equipment, you'll do EKGs and take patients' temperature, heart rate, blood pressure, respiratory rate and peripheral oxygen saturation.
You'll explore the world of infection control, learning disinfection, sanitation, and sterilization technique. As a medical assistant, part of your job is keeping shared surfaces and equipment clean to prevent the spread of transmissible diseases.
Phlebotomy
Phlebotomy, the art of drawing blood, is an essential skill for today's medical assistants. Most private practices now offer this service as a convenience for their patients. It's a better use of medical resources and speeds up care.
In a vocational college program, you'll learn how to draw blood and process samples, practicing on models, fellow students, and patients during supervised externships. It's a simple but technically demanding task that requires confidence and sound clinical judgment.
Office Practices
Vocational college programs give students an overview of how medical offices function. A highly regulated environment, practices are different than the average business. Those without prior clerical experience will learn how to use basic office equipment. Additional topics include customer service principles, communication, delegations and how to build effective workplace relationships.
Computer Applications
Healthcare records are now digital, stored in computerized databases instead of filing cabinets. Part of a medical assistant's responsibilities is to review and update records. Working with the same type of software you'll use on the job, you'll practice accessing, editing and correcting data.
Billing and Coding
Medical coding, a type of alphanumeric shorthand, is used to describe health conditions and services on insurance forms. Used globally, accuracy is critical for reimbursement. Medical assistants help with billing and inventory management by ensuring that documentation is properly coded. This course covers the three most common coding systems and offers an overview of commercial and public health insurance options.
Medical Law and Ethics
There are volumes of healthcare regulations designed to improve care and protect patient privacy. This course introduces students to HIPAA, the Health Insurance Portability and Accountability Act. Signed in 1996, it defines patients' rights and responsibilities and governs how medical information is shared.
You'll learn how to work safely within the rules and handle the ethical dilemmas you may encounter.
Career Development
Vocational schools set the stage for professional growth by helping you climb the career ladder.
From preparing you for certification to offering placement services, they'll help you land a rewarding job and position yourself for advancement.
Becoming certified is an important step in your career, and the good news is, the curriculum "teaches to the test."Upon graduation, you'll qualify to sit for one of several certification exams, making you a more valuable potential employee.
Externships
Externships are off-site learning opportunities. Students work closely with experienced medical assistants, observing how they perform. You'll spend up to a week working in a medical setting, building confidence and practicing skills, from scheduling to phlebotomy, with the help of a mentor. Yes, you're graded, but the goal is to help you feel comfortable as you begin a new career.
Why Get a Vocational College Diploma?
A bachelor's degree is never wasted. Credits are transferable, so if you decide to become a nurse after a few years as a medical assistant, you won't have to start from scratch. But is it worth the time and money when you can get the same job with a diploma?
Going to a four-year college has its perks. There are more on-campus activities and nightlife if you can spare the study time. But vocational colleges also have many advantages. Being out of the workforce for four years is tough for students with other financial and family responsibilities. A vocational college education isn't a shortcut, it's just a shorter path to the same destination and a great value.
Final Thoughts
Medical assisting is an up-and-coming career with personal and professional benefits. Whether you want a 4-year degree and the full college experience or want a head start in life with a vocational college diploma or associate degree, the most important thing is to get started today.
Which college are you interested in? Gwinnett Colleges & Institute offers medical assisting courses to gain essential skills and training at multiple campuses from Lilburn, Sandy Springs and Atlanta/Marietta to Orlando, FL and Raleigh, NC. The core curriculum at these campuses focuses on the medical assisting skills and training you will need to seek entry-level employment in physicians' offices, clinics, hospitals, and other medical settings needing the services of associates trained in both front and back office medical assisting skills. These medical assisting courses will be the first step in starting a rewarding career.
Contact us to learn more about how you can become a medical assistant today.