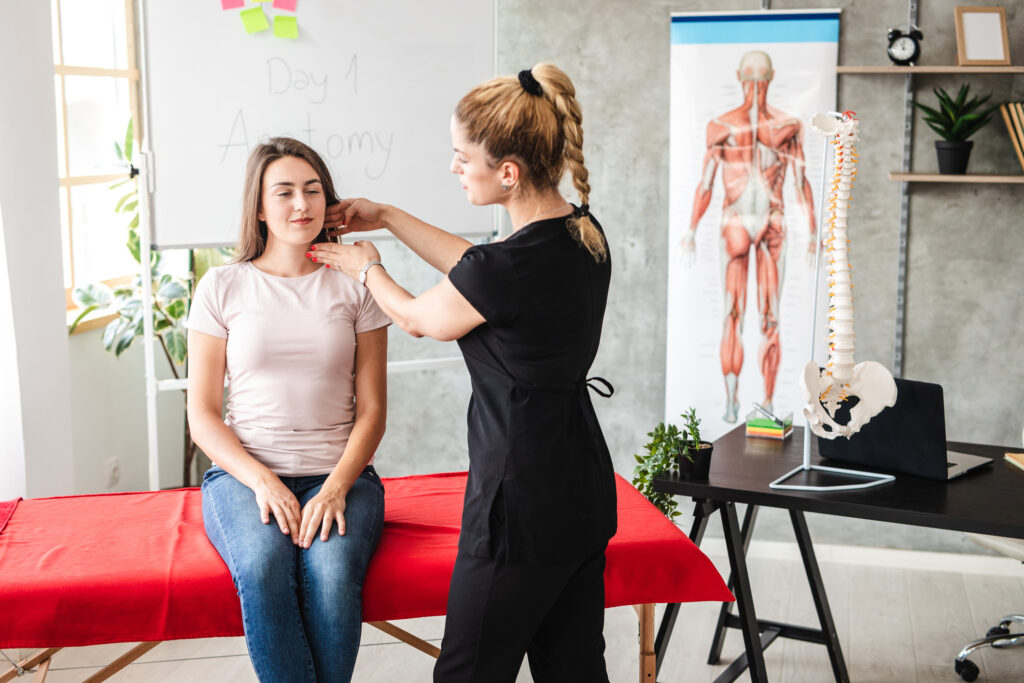 Are you interested in becoming a massage therapist but not sure if you should go for a diploma or degree? You are not alone. Many people who are interested in this field may have questions about what a massage therapist does, as well as what the difference is between a diploma and a degree in massage therapy. Following is some information that answers these questions, as well as what the benefits are of attending a vocational school program.
What Does a Massage Therapist Do?
A massage therapist provides massage therapy techniques for their clients to reduce pain and inflammation, minimize healing time, reduce stress, and improve their client's wellbeing and quality of life. Massage therapists also work with different types of clients and maintain open communication with them to efficiently address their needs and make sure that they are providing effective relief.
How Do You Become a Massage Therapist?
The easiest way to become a massage therapist is to get a diploma or degree from a vocational school. With the help of a formal education, you will learn a complete curriculum that includes the many different massage techniques, taught by industry experienced instructors offering one-on-one attention to answer your questions and guide you through the curriculum.
What Do You Learn During a Massage Therapy Program?
During both a diploma and degree program, you learn many of the same skills. From complete training in the many massage techniques to anatomy and physiology of the body. These classes will help you work toward a diploma and with some additional coursework, you can qualify for a degree in massage therapy.
Both a diploma and degree program offer a variety of courses you must successfully pass to obtain you massage therapy diploma or degree.
Anatomy and Physiology
Because massage therapy is dependent upon your knowledge of human anatomy, you will complete coursework in anatomy and physiology. You will become familiar with the innerworkings of the body, including each system and how they interact with each other. When a client identifies the location of their pain, it is important to know how to effectively target this pain and relieve it with the knowledge of anatomy and physiology.
Swedish Massage
This technique is one of the most well-known within the industry. Initially developed in the 1800s, it was designed to alleviate aches and pains by purposefully manipulating various muscle groups and tendons. This technique has been perfected over the years and is now one of the most universally popular techniques utilized in the industry today. This technique is one of the corner stones of massage therapy, and you will receive advanced training while completing your diploma and degree coursework.
Deep Tissue Massage
Deep tissue massage is another cornerstone of the industry. This technique helps a client release tension that is built up within the muscles and tendons, reduce stress, reduce blood pressure, and alleviate pain. Deep tissue massage consists of five specific techniques including cross fiber friction, active release, muscle energy, trigger point, and myofascial. This is a common technique used for strains and sports injuries. Deep tissue massage is also used in rehabilitation because it is effective in decreasing swelling as well as improve healing time.
Chair Massage
Many professionals who work in office settings suffer from aches and pains from their work environment. Hours of sitting at a desk in an unnatural position that is not ergonomically sound can cause injury and unnecessary pain. Many professionals enjoy receiving a chair massage during their lunch hour or even on site.
Reflexology
Reflexology is one of the oldest therapeutic techniques used by many professional massage therapists. This massage technique consists of applying pressure to the palms of the hands and soles of the feet to alleviate aches, pains, and pressure in various parts of the body. Reflexology can be used to treat many ailments, including anxiety, insomnia, and sinus issues. You will receive training in the art of reflexology and be able to perform this technique upon graduation from a diploma or degree program.
Sports Massage
Clients who are physically active will often schedule an appointment for sports massage. Sports massage is designed with athletes and physically active individuals in mind and is meant to enhance athletic performance or help athletes recover from sports-related injuries. Sports massage uses Swedish massage but focuses on one part of the body that is injured. First, the techniques utilized within this specialty are more varied than other techniques, and include working on a client's trigger points, kneading and wringing the muscles, as well as effleurage. These techniques will break down scar tissue and help to increase mobility and reduce inflammation around the injured areas.
Neuromuscular Therapy
Trigger points are places on a person's body where a network of nerves come together. These trigger points are responsible for bothersome symptoms, including numbness, tingling, and pain. By targeting these trigger points through neuromuscular therapy, you can alleviate a client's pain and release harmful energy and toxins from their system. This technique also helps to improve a client's posture, which is especially beneficial for clients whose line of work is more sedentary in nature.
Business and Success Techniques
Many massage therapists begin their career at entry level positions. However, as they spend more time in the field perfecting their techniques, some decide to embark upon a new path and choose to open their own private practices. It takes advanced knowledge to successfully run a business. Therefore, you will take a class in business and success techniques to learn how to run or manage a private practice. You will learn about marketing, accounting, management, and other important aspects of running a successful massage therapy business.
What are the Benefits of Attending a Vocational School Program?
Whether you are working toward a degree or diploma in massage therapy, there are several reasons why you should consider attending a vocational school program. Following are some of the main benefits you receive by enrolling in a massage therapy program.
Open the Door to More Vocational Opportunities
Many people find it difficult to keep a steady line of work in this current economic climate. By enrolling in a massage therapy program and obtaining education in this highly in-demand field, you are more likely to enjoy vocational opportunities, career growth, and longevity.
Enjoy Stability
Many newly graduated massage therapists start their careers in an entry level position and can work their way up to a managerial position. Others decide to open their own practices and run their own business. By enrolling in a degree or diploma massage therapy program, you will enjoy job stability, self-employment if you choose, as well as making your own hours. You can also decide to bring your professional skills to a client's home or offer your services on a part-time basis.
Learn a Highly Marketable and In-Demand Trade
The demand for experienced massage therapists has increased dramatically over the last several decades. According to the U.S. Bureau of Labor Statistics, the demand for massage therapist is projected to grow 32 percent in the next decade.
Receive Instruction from Industry Experienced Instructors
Instructors who teach at vocational schools come with years of experience and have a wealth of knowledge to bestow upon you. These instructors have seen the industry evolve and are able to provide thorough instruction on delivering quality massage techniques. You will enjoy professional guidance and the mentorship of great teachers. You will also have the ability to maintain these contacts as you embark on your career path.
Access to Career Services
Sometimes it can be difficult to find a great career path without the right connections. The good news is that vocational schools provide career services to help connect you with the right positions and job options. You may prefer to work in a spa setting, while others may want to start at a franchise. Career services will help you find openings, assist in building your resume, and preparing you for job interviews so you can land the perfect massage therapy position.
Final Thoughts
Did you know that you can earn a diploma, and then decide to put your knowledge towards receiving a c degree in massage therapy? The coursework that you successfully complete while getting a diploma can be transferred into a massage therapy degree program. This can help minimize the amount of additional coursework you must complete to receive a degree in massage therapy and allow you to dip your foot into the water by attending a diploma program. Whether you decide to start with a diploma or go directly to a degree program, it is time to start a new and exciting career as a massage therapist today.
Now that you know a little more about degrees and diplomas in massage therapy, what to learn more about training to become a massage therapist? Upon graduation, Massage Therapy Program students will receive diplomas and be qualified to seek entry-level positions as clinical, medical, or deep tissue massage therapists in wellness clinics and centers, spa environments including resorts and franchises, and self-employment.
Gwinnett College also offers a degree program in Massage & Spa Management for students attending the Lilburn, GA campus. The Associate of Science Degree in Massage and Spa Operations is designed to provide you with the additional knowledge and practical skills to transition into positions of leadership within the spa environment or to better function as a proprietor of your own massage business. The program includes core curriculum courses specific to the practice of massage as well as courses to be used in the administration of a practice.
Contact us to learn more about how you can become a massage therapist today.