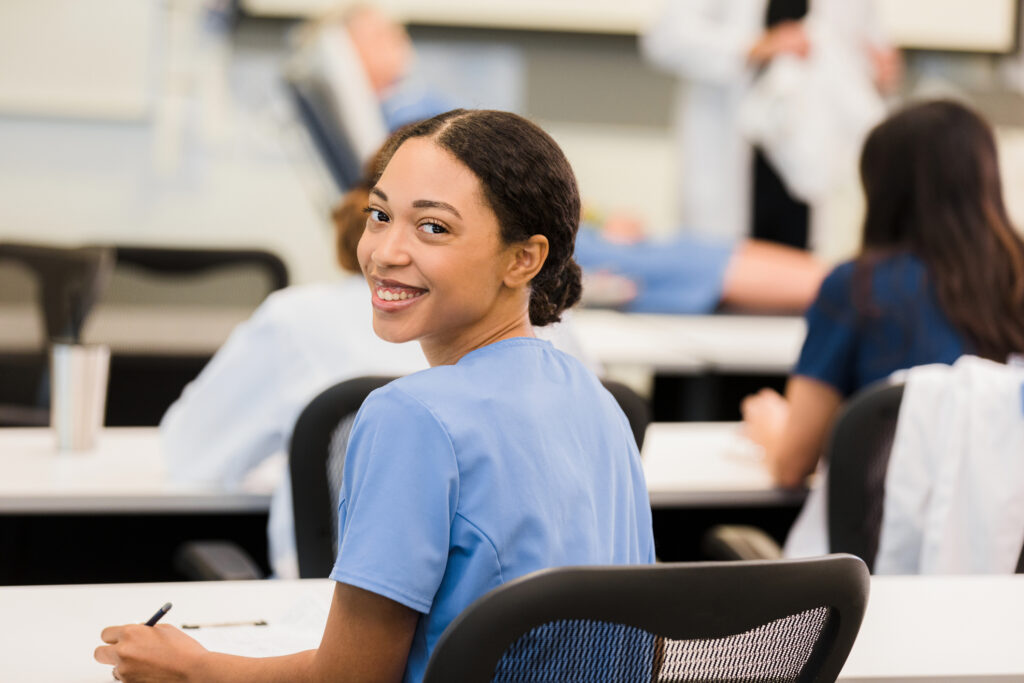 Are you interested in becoming a medical billing specialist? Administrative careers in the healthcare industry are challenging, rewarding, and stable. They provide you with the opportunity to maximize patient outcomes by supporting clinical staff while also helping individuals navigate the complexities of the healthcare system.
Choosing a career in medical billing requires a broad set of skills. It's a diverse field where each day presents new opportunities for personal and professional growth. Employers compete for a limited pool of qualified candidates, forcing them to offer competitive benefits to retain top talent.
An easier way to enter the medical coding profession is by attending a vocational school. There, you learn the standards and practices that govern the industry. You also develop the investigatory and problem-solving skills needed to excel in your career. Formal education maximizes your employability and enhances your ability to advance throughout your career.
Why Start a Career in Healthcare?
There are many reasons to start a career in healthcare. From demand and respect to joining a select group on the frontlines, starting a healthcare career is both challenging and rewarding.
Demand
As our population ages, the demand for healthcare will continue to grow. Medical billing professionals and health information specialists are a vital part of the healthcare system. They ensure facilities and doctors are reimbursed for their services, allowing facilities to keep treating patients.
The importance of administrative support and continual patient need for healthcare services means your career will be more resistant to shifts in the economy and job market. The healthcare system cannot function without medical billers.
Respect
People have respect for those that work in healthcare. You'll be considered a contributor to society's well-being. People also respect the dedication, hard work, and resiliency it takes to thrive in the healthcare industry. Your peers will look to you as a role model and leader.
Healthcare professionals are esteemed for their problem-solving, time-management, and multi-tasking skills. A career in medical billing is a source of pride and accomplishment.
Never a Dull Moment
As a medical biller, you'll be responsible for multiple time-sensitive day-to-day tasks. Depending on the size of your employer, you'll also contribute to longer-range projects meant to shape institutional policy, education, and best practices. While your job will be stable, it will never be dull.
Some days you'll be researching the codes needed to bill a complex surgical case. Other days, you'll liaise with an insurance provider to resolve disputed claims over billing discrepancies. Then you may be asked to lead an in-service on proper medical documentation for a group of incoming med students.
Join the Frontlines
One certainty in life is that everyone, at some point, will need medical care. A career in medical billing places you at the frontline, supporting clinicians as they help people through accidents, emergency illnesses, and long-term care. You'll work alongside doctors and nurses to help confront crises that the healthcare system must rise to meet head-on.
Medical billers must adapt to these situations to strategize documentation requirements, billing methods, and expansions to the coding process to keep the system functioning.
Multiple Options
Every clinical facility needs medical billers. You can find your niche, from small practices with a single doctor to vast hospital systems. The diversity of options ensures you can find an opportunity that offers the work-life balance, challenge, room for growth, and values that best suit your career plan.
You can seek positions that allow you to handle multiple tasks in the revenue cycle or find employment where you specialize in a subset of coding or reimbursement duties.
What Does a Medical Billing Specialist Do?
Medical billing specialists interface with insurance companies on behalf of healthcare facilities or clinicians. You will interpret medical records, generate invoices for the services rendered, and collect payment from the payers.
Medical billers hold doctors accountable by confirming documentation meets mandatory requirements, follow-up on denied and outstanding claims, and appeal rejected claims to secure payments.
How Do I Start a Career in Medical Billing?
An easier way to secure a job and begin a career in medical billing is by attending a vocational program. Almost all employers require formal training for their medical billers because the pace is too fast for on-the-job training, and accuracy is too vital.
Vocational schools tailor their curriculums with the workplace in mind. They provide you with the necessary knowledge to perform your job duties and leverage workplace technology to limit your learning curve once you're in the field.
Beyond teaching the theoretical knowledge needed to generate bills, vocational schools help build your confidence and nurture the problem-solving, analytical, and soft skills you'll need to succeed and rise through the ranks.
What Do I Learn During a Medical Billing and Coding Program?
Success in billing depends on your thorough understanding of the complex healthcare reimbursement system and the nuances of successfully navigating insurers' requirements while adhering to strict federal guidelines.
Your coursework will be intensive but rewarding. Completing a vocational program tells future employers that you can set a goal, persevere through adversity, and grow as an individual. These are high-value skills. The coursework you will review during your medical billing and coding program includes:
Medical Records and Documentation
All rendered services must be properly documented. The medical billing and coding program will teach the components of a complete medical record, how to interpret the healthcare data, and the guidelines for resolving discrepancies in the documentation.
You'll also learn about the commonly used electronic health information management software. Schools use current systems that are similar to what you'll use once you're working in the industry.
Health Insurance and the Billing Cycle
Your instructors will provide a comprehensive overview of how healthcare reimbursement works. You'll learn about claim generation, bill submission, insurance review, and payment posting. The coursework aims to give you insight into each phase of the revenue cycle so you can understand the importance of effective medical billing and work in any facet of the system.
You'll learn best practices for creating bills to minimize errors and rejected claims. Instructors teach using real-world examples and simulated billing tasks, so you'll begin generating bills before you're even employed.
Anatomy and Physiology
Precise clinical terminology ensures every aspect of a patient's illness, injury, and treatment is correctly documented. This specificity is vital for the continuity of care.
You'll take anatomy and physiology courses so you can understand medical records and create accurate bills. The coursework covers the 11 body systems, the roots of clinical terminology, and the diseases and ailments you'll see documented daily.
ICD-10, CPT, and HCPCS
Medical billers are responsible for taking narrative clinical data from clinicians, translating it into an alphanumeric code used by insurance companies, and generating invoices for the services patients receive.
You will learn Current Procedure Terminology (CPT-4), International Statistical Classification of Diseases and Related Health Problems (ICD-10), and Healthcare Common Procedure Coding System (HCPCS). These coding protocols are like languages. Instructors cover how to use research tools to investigate diagnoses and procedures so you can bill any claim that comes across your desk.
Health Insurance Claims
Your coursework will teach you to read insurance plans and understand their rigorous standards. As a medical biller, you'll generate claims that go to both government and private insurers. You'll learn how to read and interpret denials, delays, and resubmission requests that insurers issue in response to claims.
You'll learn how to research rejected claims and write appeals based on the denial. Medical billers have the opportunity to work for insurers, handling the billing cycle from the opposite side.
Ethics and Best Practices
All healthcare professionals must adhere to the Health Insurance Portability and Accountability Act (HIPAA), federal privacy laws, and their employer's policies. You'll learn about relevant federal laws and your compliance requirements during the medical billing and coding program.
Medical billers must only generate accurate bills for rendered services. Instructors will also cover ethical topics regarding waste, fraud, and abuse, which drive up healthcare costs system wide.
What are the Benefits of Formal Education?
Most employers, especially the best ones, require billers with formal education. Attending a vocational school helps your resume stand out and signals both your commitment to the field and your ability to accomplish goals.
Benefit #1: Mentorship from Instructors
Vocational schools employ instructors who are trained in the theories that govern medical billing and have ample real-world experience. Your instructors are also industry veterans who understand the dynamic nature of administrative healthcare careers, the unique challenges medical billers face, and ways to position their students for success.
They will provide workplace insight to keep your education grounded in practical application. In addition, they offer advice about navigating a professional work setting, collaborating with clinicians, and potential avenues to take your career.
Benefit #2: Learn By Doing
Vocational schools provide you with the requisite theory, but they thrive by simulating the workplace. You'll be able to make mistakes and learn from them as you complete case studies, generate bills using actual clinical data, and deconstruct complex medical records.
As your coursework progresses, you'll gain confidence in your ability to generate a bill before you even begin your first day at your new job. This development will help you hit the ground running on day one.
Benefit #3: Cooperative Peer Groups
Medical billing classes are challenging because of the breadth and depth of information they cover. You and your classmates will work together to support one another in study groups.
They'll provide motivation and encouragement as you work through tasks as a group. Working together will build camaraderie as you all pursue the same goal. Developing collaborative skills will help your career growth because you'll feel comfortable contributing during department meetings.
Benefit #4: Career Services
Vocational schools have dedicated staff to assist you in job placement. Their career services centers offer resume advice, mock interviews, and certification exam preparation. Schools also have vast alumni networks that provide leads about jobs and offer mentorship to students and recent graduates.
Career services staff helps you identify promising opportunities through their pre-existing relationships with area employers. Your instructors also offer insight into what to look for and avoid in potential career opportunities.
Want to Learn More?
Gwinnett Colleges & Institute's Medical Billing and Coding programs will provide you with the opportunity to learn insurance coding and processing, medical administrative procedures, and the regulatory requirements in the healthcare delivery system.  School externships provide the opportunity to apply the medical billing and coding skills learned in the classroom in actual medical settings. Gwinnett Colleges & Institute offers medical billing & coding courses to gain essential skills and training to achieve entry-level positions in this career field. These medical billing & coding courses will be the first step in starting a rewarding career.
Contact us to learn more about how you can become a medical billing and coding specialist today.