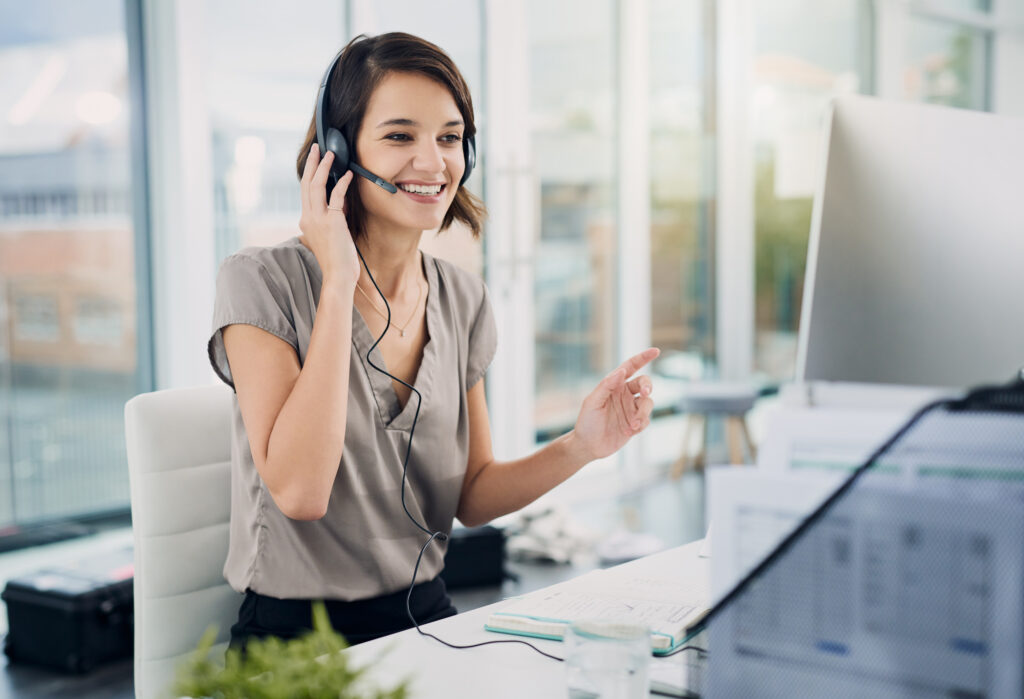 The career of an entry-level office administrator, accounting clerk, and document processor is an excellent choice. If you are a person who likes organization, helping other people, and getting important work done, consider the benefits included with an administrative or accounting assistant position. You can enjoy job stability, good work/life balance, and opportunities for promotion within your company and across a wide variety of companies and industries. Every business in every industry has the need for people with administrative and accounting assistant skills. Furthermore non-profit, governmental, educational, and religious organizations hire energetic, dedicated problem solvers to work in their offices.
Be Prepared as You Begin Your Job Search
To improve your chances of landing that perfect job, there are a few qualifications that will work in your favor. A positive attitude, confidence, and effective communication skills are always impressive. Taking a course to learn more about office procedures in the twenty-first century will always be in your best interest. Learning about taking messages, composing memos, and workplace safety will help you succeed in any administrative job. Many of these same standards are in place across many organizations and industries.
In this day and age, however, it is also important to demonstrate that you have the technology skills that will benefit your new employer and help guarantee your success on the job. Microsoft Office is recognized around the world as the standard for administrative software. A Microsoft Office Certification shows the world that you have the technology skill set to get the job done and that you have the initiative and talent to take and successfully pass a very strict screening.
What are the Microsoft Office Certifications?
There are two levels of Microsoft Office Certification. The first one is an Associate level certification. To earn this certificate, you must show proficiency in three of these four Microsoft Office products: Word, Excel, PowerPoint, Outlook.
The second level of Microsoft Office Certification is Expert level. To earn this level certificate, you must earn the Associate certification as described above and, also, pass two of the three following exams: Word Expert, Excel Expert, Access Expert.
By passing the examinations, you demonstrate that you can use the software applications and will benefit your hiring organization by using these tools to solve problems and promote communication.
Which Microsoft Office Certifications is Best?
The Expert level requires the demonstration of additional skills, so as you look for a job, a potential employer will recognize your additional value with the higher-level certificate. Because the Associate Certificate is a prerequisite to the Expert one, you have to achieve that milestone in order to test for and move up to the higher certification.
Let's explore in detail each of these core Microsoft applications and how it would be used on the job by an administrative or accounting assistant.
Microsoft Word
First introduced in 1983, Word has gone through many changes over the decades. The most general way to describe Word is that it is a word processor. Some of its most beneficial aspects are:
The screen displays what will print on paper
Text can be copied and pasted into other formats or programs
It has a built-in dictionary
Formatting of words and pages is easy to achieve
Microsoft Word is used in a business or organization setting to write letters, emails (that are then copied and pasted into email products like Outlook), and preparation of announcements printed and displayed. It is also used to document speeches and produce mailings to customers. There is also a design feature that allows users to create their own forms and documents. Inserting tables, charts, and pictures into a letter or document is a simple process with Word.
Microsoft Excel
Excel is a spreadsheet application. Cells are arranged into columns and rows to manipulate and organize data. Basic calculations, such as addition, subtraction, division, and multiplication can be applied to the data. The manipulated data results can then be handed off to an additional calculation. Other simple uses include finding the maximum, minimum, and average of a large volume of data. Macros, pivot tables, and graphing tools.
Some of the best uses of Excel in business are in the accounting area. Excel is a great platform for creating a budget and manipulating data so it can be used in an accounting application. For example, an outside payroll company can provide the detailed data needed to book the weekly or bi-weekly payroll. After manipulation in Excel, the data in the form of a journal entry can upload into an accounting application such as QuickBooks. Data from a bank on the checks that have been deposited and cleared an account used by the accounting payables group can download it into Excel and check it against the cash ledger to streamline the bank account reconciliation process. This is a quick and easy way to identify any discrepancies that need investigation.
Microsoft Access
In the broadest terms, Microsoft Access is a database management system. Since it can only link or import data stored in other databases and applications, it creates a second home for a large amount of data. From here, the data can be organized and stored. In general, Access can handle more data than Excel, and the data is more secure because direct data modifications can be prevented in Access. A retail business might use Access to track its inventory, sales, and receipts of products.
Microsoft PowerPoint
PowerPoint is a presentation software that enables the user to prepare sophisticated presentations using slides and other multimedia. Not only can it interface with Excel and Word, but it can also capture video clips, pictures, and audio can accompany a presentation. Here are just some of the activities that PowerPoint support to enliven any presentation.
Narration over a slide. A PowerPoint slide with text, numbers, or a chart can be brought to life with the addition of narration or music incorporated into the slide.
Animation. This feature also lets you make a presentation more interesting by having information appear, fade, or fly in among other lively choices.
Embed a YouTube video into a presentation. With a few mouse clicks, you have the world of YouTube to enhance your PowerPoint presentation.
An assistant with the ability to create information, attention-grabbing slide presentations brings a lot of value to any organization. One of the roles of an administrative assistant may be to produce PowerPoint presentations for a Marketing team when they visit a potential client. Educational facilities and training departments often use PowerPoint to put together not only an informative but entertaining training package.
Microsoft Outlook
Outlook is the Microsoft software that handles emails and task management chores, which facilitates a user's need for writing, sending, receiving, reading, and managing one or more email accounts. Although primarily used as an email manager, it can also coordinate calendars, contacts, activities, and a personal journal.
As an administrative assistant working within an organization, you might have access to not only your own but also officer's and director's email accounts. Outlook allows an assistant to set up meetings, track calendared events, and receive or respond to emails for the organization leaders to whom they provide support.
The Best Preparation for a Microsoft Office Certification
You can advance your career or go into your next job interview with a key to success in your hand, a certificate that highlights your training and skills in the fleet of Microsoft Office products. Before you sit down for the online test, however, completing a course in the Microsoft products will help you pass the certification tests. If you sign up for these courses at a vocational school with a Computer Operations diploma, you will also have demonstrated that you have successfully completed the requirements for the courses as well as passing the certification test. Attending a vocational school also gives you the opportunity to interact with instructors and other students. You can develop your professional network that will be there to support you throughout your career.
Final Thoughts
Are you ready to take the next step into your rewarding future as an administrative or accounting assistant? With training and skills certification in email, spreadsheet, presentations, database, and word processing, you can be a successful contributor your first day on the job in a high-tech office. Not only across the country but also around the world, Microsoft products are recognized as the standard in office software applications and technology. With these skills in your toolbox, we will help you ensure that you have the knowledge and training to be successful in an office administration role.
Want to Learn More?
The Computer Operations diploma training program is designed to provide college students with job-related training in a variety of computer fields.  Gwinnett College students will complete computer training courses relating to the various Microsoft Office applications relating to word processing, spreadsheets, and presentation creation. The Computer Operations diploma program also includes training in administrative office procedures and accounting.
Contact us to learn more about the Computer Operations program today.