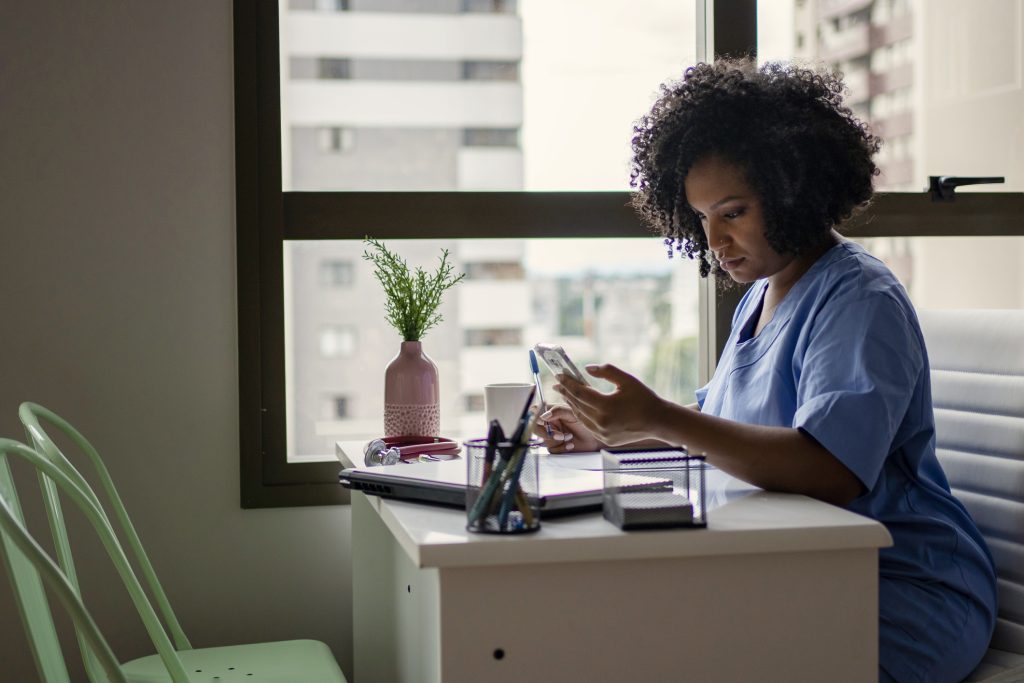 Medical coders play a critical role in the delivery of healthcare services. As administrative professionals, they ensure that medical facilities and providers get paid. There are employment opportunities in virtually every healthcare setting from hospitals to private practices to name a few. If you have a passion for wellness, good organizational skills and an aptitude for research, why not explore a career as a medical billing and coding specialist?
What Do Medical Coders Do?
Medical codes are alphanumeric sequences that describe symptoms, diagnoses, treatments, durable medical equipment, and ancillary health services, such as ambulance transportation. The primary purpose of coding is two-fold.
Codes are a universal language that simplifies health data. Any healthcare professional, insurer or government agency can cross-reference codes for medical, billing or research purposes without combing through patient records.
Medical codes also reduce the volume of data exchange between insurers and healthcare providers, streamlining communication while protecting patient privacy. Public health officials use codes for benchmarking and disease surveillance.
Medical billing and coding specialists are interpreters in a sense, translating health information into codes from one of several standardized volumes, ICD-10, CPT and HCPCS. Key players in the revenue cycle, medical coders responsibilities include:
Managing Health Insurance Claims
Nearly all medical bills in the United States are covered by insurance companies. Medical coders complete and submit claim forms using the appropriate medical codes. When claims are rejected, they work with patients and providers to fix errors or troubleshoot coverage issues. A healthy cash flow relies on a quick turnaround.
Payment Tracking
Medical billing is complex. It's not unusual, for example, for patients and two or more insurers to share the burden for a single bill. Medical billing and coding specialists track the debits and credits on patient accounts, adjusting the running balance.
Invoicing and Collections
Medical billing and coding specialists are responsible for invoicing clients once insurers have met their obligations. Patients owe the final balance, so you'll send them a bill. You may also work with people who can't pay, setting up installment plans or finding alternative funding solutions, anything to avoid involving collection agencies.
Obtaining Pre-authorizations
Insurance policies vary, no two cover the same treatments. To avoid surprises, medical billing and coding specialists work with insurers to secure preapproval for all but emergency services. Facilities get a guarantee of coverage, and patients can relax knowing that the bill will be paid.
Regulatory Compliance
Few fields are as regulated as healthcare. In the interest of public health, rules for medical billing practices are strict. As experts, medical billing and coding specialists manage regulatory compliance, ensuring that their employers follow the law.
Light Accounting
Job descriptions vary, but most medical billing and coding specialists also have a wide range of other fiscal responsibilities, such as calculating co-insurance payments, tallying credit card receipts and compiling financial reports. You'll work closely with office managers, accountants, and administrators to safeguard the financial health of your practice or facility.
Client Care
When patients have money questions, medical billing and coding specialists have the answers. You'll help clients better understand the billing and payment process by explaining the nuances of the revenue cycle.
Where Do Most Medical Coders Work?
There's no shortage of employment opportunities for medical coders, but job responsibilities vary based on the setting. Where you seek a position should reflect your interests, aptitudes, and preferences.
Hospitals
According to the U.S. Bureau of Labor Statistics, the majority of billing and coding specialists, roughly 30%, work in hospitals. Acute care facilities generate billions in medical bills, so it takes teams of staff to manage the reimbursement process.
There are dozens of potential roles, each with a different title. Some jobs have broad responsibilities while others are limited to specific duties. Examples include:
Medical Coder – are responsible for reviewing medical records, assigning codes to diagnoses and procedures and submitting claims for reimbursement. In a busy hospital, they rarely stray from this task.
You'll spend most of the day in front of a computer, working less with patients and more with providers to clarify documentation. If you want a predictable job that's more research than math, you'll thrive as a medical coder.
Coding Auditor – spot-check medical records and claim forms for accuracy and regulatory compliance issues. It's not a gotcha job, the goal is to identify and correct patterns of error. New graduates won't qualify for this role, but it's one that entry-level medical billing and coding specialists can aspire to with experience and ongoing education.
Revenue Cycle Specialist – oversee the entire billing process, from submitting claims to following up on denials and appeals. It's the next rung on the career ladder for medical coders.
The working environment is similar except that you'll interact with both providers and insurers to finalize claims quickly. The focus is on getting quick and accurate reimbursement.
Medical Records Technician – hospitals often hire medical billing and coding specialists to manage medical records. Because they're trained to research charts, they know the ins and outs of paper and electronic medical files.
In general, this is a dedicated position in which you will organize, store and archive records while fielding data inquiries for patients and physicians. It's an ideal role for anyone with strong administrative and organizational skills.
Patient Account Representative – help clients understand their bills. As advocates, they investigate concerns and clear up misunderstandings. Among the many roles for medical billing and coding specialists in acute care facilities, this job is the most public-facing. If you like making connections with people, it's a good way to start your career.
In general, working in a hospital exposes you to the widest possible scope of experiences. The claim volume is high, so you're bound to see unusual cases that you won't encounter in other settings. You'll have to start at the bottom in an entry-level job, but it's a great way to gain experience. Advancement opportunities are plentiful.
Doctor's Offices
Medical billing and coding specialists employed in private practices have the same responsibilities as their hospital peers. However, they tend to be jacks-of-all-trades. Teams are smaller, so each member has more big-picture responsibilities.
Supervised by a practice manager or an office administrator, you'll research charts, code insurance forms, submit claims, communicate with patients, and handle other financial tasks. If you like dabbling in different aspects of medical coding and enjoy engaging patients, a job in a private practice may be a perfect fit.
Outpatient Clinics
Freestanding clinics also utilize medical codes for billing purposes. However, the subset is smaller because they provide fewer services. The atmosphere is similar, but the pace is more relaxed, emergencies are rare. Some clinics are affiliated with a hospital system, so it's an easy way for new graduates to get a foot in the door of a major institution.
Insurance Companies
Insurance agencies depend on medical coders to review claims. You'll verify their accuracy and make coverage determinations. It's a research-intensive desk job that requires the spirit of a detective and a keen eye for detail. Excellent communication and coding skills are essential.
The Government
The state and federal governments employ medical coding specialists to perform administrative and research duties. You might, for example, handle claims for the Centers for Medicare and Medicaid Services (CMS), the nation's largest insurer. Or you could work for a public health department, helping officials conduct disease surveillance through the analysis of coding statistics.
Medical Equipment Dealers
Most health insurance policies cover medical equipment, so pharmacies and sellers hire medical coders to request reimbursement on the client's behalf. It improves sales and gets the patients what they need faster. The job consists mostly of verifying coverage and submitting claim forms.
Medical Billing Services
Small hospitals and private practices are increasingly outsourcing their billing needs. It's a convenient and cost-effective way to separate the health and business aspects of medicine.
Medical billing services manage claims for hundreds and even thousands of healthcare providers. A non-clinical environment, it feels more business-like than medical. Client and provider contact is typically limited to e-mail or phone calls. Instead, you'll work with a team of professional billers, coders, accountants, and administrators.
How Do You Become a Medical Coder?
Education options for medical coders range from diploma to bachelor's degree programs. Unlike other careers in healthcare finance, you don't need to go to college. A vocational school program will prepare you for an entry-level job as a medical billing and coding specialist. You'll graduate in months with a diploma that qualifies you for many of the same roles as your college-educated colleagues.
Programs are short but comprehensive and lifestyle friendly. Courses include:
Medical Terminology
Anatomy and Physiology
Health Insurance Models
Coding Systems and more
Vocational students are also well-prepared for certification, the next step forward on the career path. Vocational school graduates are eligible for several nationally recognized certificates that make them more valuable job applicants. It's among the best values in training today.
Final Thoughts
Not all healthcare heroes wear scrubs. Medical billing and coding specialists are as integral to medicine as doctors and nurses. You may not heal the sick, but you'll ensure that those who do have the resources necessary to succeed. Healthcare is a team sport, one in which you'll play a vital role.
Want to Learn More?
Gwinnett Colleges & Institute's Medical Billing and Coding programs will provide you with the opportunity to learn insurance coding and processing, medical administrative procedures, and the regulatory requirements in the healthcare delivery system.  School externships provide the opportunity to apply the medical billing and coding skills learned in the classroom in actual medical settings. Gwinnett Colleges & Institute offers medical billing & coding courses to gain essential skills and training to achieve entry-level positions in this career field. These medical billing & coding courses will be the first step in starting a rewarding career.
Contact us to learn more about how you can become a medical billing and coding specialist today.