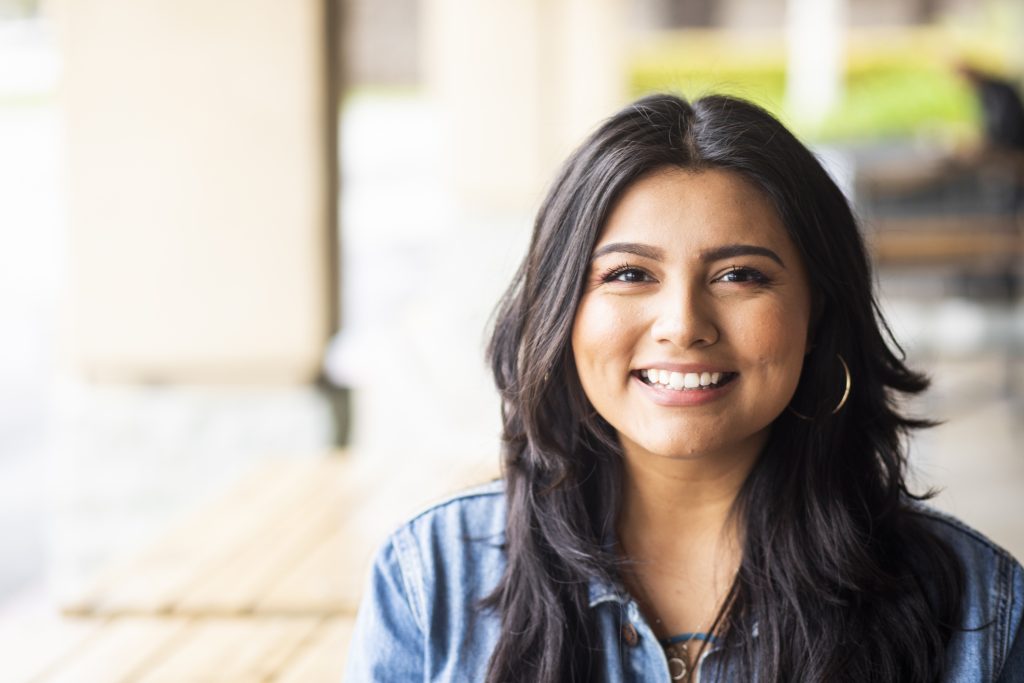 Central Florida is America's destination for fun in the sun. However, it's also home to world-class medical facilities and nurse education programs. Technical colleges in the Orlando area offer practical nursing diploma programs and networking opportunities with local healthcare providers. If you're ready for a rewarding career in the nursing field, there's no better place to live, learn and work than Orlando.
What Does an LPN Do?
Licensed practical nurses (LPN) are entry-level healthcare professionals who provide basic nursing care under the supervision of a doctor or a registered nurse. Employed by hospitals, nursing homes, clinics and home health agencies, their responsibilities include:
Personal Care
Practical nurses help patients with activities of daily living, eating, bathing, dressing, and using the toilet safely.
Patient Monitoring
LPNs observe patients for changes in condition, reporting any abnormal findings to an RN or physician for follow-up.
Medication Administration
Nurses step in when patients can't take their medications safely, administering drugs and monitoring for side effects. In Orlando, LPNs can give all types of medications, including most IV preparations.
Pain Management
Practical nurses assess patients for pain considerations, administer medications and employ non-pharmacological interventions as needed.
Wound Care and Treatments
Practical nurses perform complex wound care and a wide range of treatments under a physician's order, such as:
Vital signs
Urinary Catheterization
Specimen collection
Blood glucose testing
Tube feeding and nasogastric tube care
Ventilator management
Pacemaker checks
Tracheostomy care
Oxygen administration
Enemas
Bandage changes
Suture removal
First aid and CPR
Colostomy care
Emotional Support
LPNs provide emotional support to patients and their families, offering comfort, sympathy, and reassurance during tough times.
Documentation
Documentation is an important legal and professional responsibility for nurses. LPNs write notes to convey their observations about a patient's condition, ensuring continuity of care from day to day.
Supervising Paraprofessional Staff
Practical nurses supervise paraprofessional team members, such as nursing assistants and dietary aides, keeping everyone accountable and on the same page.
Patient Education
LPNs provide health education to patients and their families, offering guidance on safety, medications, preventive care, and chronic disease management.
How Do I Become a Nurse in Orlando?
Nurses have decisions to make when it comes to education, but for practical nurses, it's a simple choice. Technical colleges in Orlando offer diploma programs that prepare students for licensure and employment in any healthcare setting. The curriculum is as comprehensive as any other nursing program. Graduates qualify for most of the same jobs as their peers with degrees, but you'll be out of the classroom and into the field in half the time.
What Will I Learn in an LPN diploma program?
Practical nursing programs cover these topics and more:
Vocational Role and Functions for Practical Nurses
State boards of nursing set training requirements for the nursing field, determining the scope of practice for practical, registered ,and advanced practice nurses, regulations are a little different in Orlando versus Atlanta. And while RNs and LPNs work collaboratively in most settings, their responsibilities vary based on their level of education.
RNs assume higher levels of responsibility, coordinating the care provided by LPNs and other healthcare team members. LPNs manage most bedside care, tackling less complex clinical tasks while supervising paraprofessional aides.
This course reviews the practical nurse's vocational role and how LPNs function in different healthcare settings. Topics include nurse education and licensure, rights and responsibilities, continuing education requirements, and leadership opportunities.
Body Structure and Function
Body structure and function training explores the anatomy and physiology of the human body in ways that relate directly to an LPN's responsibilities. Topics include anatomical structure, basic physiological processes and pathophysiology, changes in anatomy and physiology due to disease or injury. A foundational course, it examines the science behind what nurses do.
Foundations and Fundamentals of Nursing Care
The foundations and fundamentals of nursing care encompass the knowledge and skills necessary to provide safe and competent basic nursing care. Through a fusion of classroom work, laboratory exercise and clinical experiences, you'll learn about:
Basic nursing skills, such as taking vital signs, performing physical assessments and wound care.
Patient safety and adaptive equipment use.
Communication and interpersonal skills – how to connect with patients and collaborate with peers.
Health promotion and home care strategies.
Cultural competency – how to care for people from diverse backgrounds while respecting their cultural beliefs, values, and practices.
Professionalism and ethics – nursing standards, codes of ethics and the regulations governing nursing practice.
Infection Control
LPNs play a vital role in infection control. This course delves into the protocols and guidelines that minimize the spread of infections in healthcare settings.
Topics include:
Microbiology — the study of microorganisms such as bacteria, viruses, and fungi and how they spread disease.
Personal protection — the use and disposal of personal protective equipment (PPE), environmental sanitation, and transmission-based precaution measures.
Infection assessment — how to interpret signs and symptoms, including abnormal laboratory results.
Treatments for infections, including antibiotics, debridement, and other surgical interventions.
Outbreak management — how outbreaks are detected, reported, managed, and investigated at the public level.
Human Growth and Development
Human growth and development are a broad topic covering the physical, cognitive, emotional, and social needs of humans, from infancy to old age. You'll be well-prepared to care for people of all ages. Discussion includes:
Human development theories
Developmental milestones
Age-related physical and psychosocial changes
The effects of chronic illness
End-of-life care
Personal and Family Care in Multiple Environments
Practical nurses work in a broad range of healthcare settings with unique medical, safety, and regulatory challenges. LPNs learn to provide personal care across multiple environments. Topics include:
Activities of daily living – bathing, dressing, and grooming.
Recreation and transportation needs.
Palliative and end-of-life care.
Mobility and transfers, including the use of assistive devices, such as walkers and wheelchairs, and the techniques, body mechanics, and ergonomics necessary to transfer physically dependent persons.
Nutrition and hydration – therapeutic diets, tube feedings and healthy eating habits.
Home care – patient independence and autonomy, individual and family support, care coordination and community services.
Mental Health Concepts
Many US adults are living with a mental health disorder. This course equips practical nurses to provide safe, effective, and holistic care to patients with psychiatric or behavioral issues. You'll learn how to:
Conduct a comprehensive mental health assessment
Recognize common cognitive, psychological, and behavioral disorders
Communicate with patients in crisis
Manage drug and behavioral treatments
Employ mental health promotion strategies
What Are the Benefits of Getting a Diploma Versus a Degree?
There are two ways to start working in the nursing field. You can enroll in an associate or bachelor's degree program to become a registered nurse, or you can be work-ready in months, not years, with a vocational school diploma.
Which you choose should reflect your aspirations and career goals, but diploma programs are:
Shorter
Technical college diploma programs take about a year to complete. It can take 2 or more years to get an associate degree.
If your heart is set on becoming a registered nurse, enroll in a degree program. However, if you plan to opt out of school after a year and apply for LPN credentials, you're wasting time and money. Fulfilling the prerequisite, elective and general education courses alone can take a full year before starting core nursing classes.
Easier to Get Into
Nursing degree programs are highly competitive, there are far fewer openings than students seeking training. Most colleges have stringent academic requirements that many students don't meet, you may have to retake the chemistry class you barely passed in high school to reach the minimum grade requirement.
And wait lists are long, even for the most qualified candidates. Technical college programs are easier to get into because the curriculum is streamlined, so the admissions process is more flexible. New programs may start quarterly instead of annually.
Career-Focused
Some students become practical nurses to make money or gain experience while studying to be registered nurses. For others, being an LPN is their calling. If you want a more intimate nursing role providing bedside care, why spend the time to cultivate skills you don't need? Technical college programs focus on the skills applicable to a practical nursing career.
Hands-On
Practical nursing is an experiential field in which skills are built through observation and practice. Vocational schools emphasize hands-on learning and clinical experiences, so students who learn best by doing will thrive.
Lifestyle-friendly and Cost Effective
Vocational school programs are typically more cost-effective compared to degree programs. Tuition costs may be similar, but you can save on extracurricular fees and additional expenses, like room and board.
And lost wages as a result of sitting in a classroom longer than necessary can be significant. How much can you make in a year? Technical college training is ideal for anyone with financial obligations to meet.
Job Placement Services
When you graduate from a university, you're on your own. Technical colleges are much more active in helping students find gainful employment. Technical colleges pride themselves in helping graduates find a job they are passionate about.
Final Thoughts
Vocational nurses are in demand throughout Orlando. The population of retirees with preventive healthcare needs is high. However, the Orlando area has the most to offer, from culture and nightlife to nature and theme parks. It's a welcoming area to live in and perfect place to begin a nursing career.
Practical Nursing Program
Are you looking for Practical Nursing training classes in Central Florida that prepares you to become a licensed practical nurse (LPN)? Gwinnett Institute in Orlando offers a Practical Nursing diploma program that trains LPN students for positions delivering basic bedside care to patients. The Practical Nursing diploma program provides the didactic and skills training needed to take the NCLEX-PN examination.* 
*While Gwinnett Institute provides test preparation and review assistance to college students, it cannot guarantee any college student will be able to take or pass any type of licensure exam. College students must be mindful throughout their entire training program that licensure is a prerequisite for employment as a nurse and to diligently prepare themselves to meet this important requirement.
Contact us today to learn more about becoming an LPN in Orlando at Gwinnett Institute.