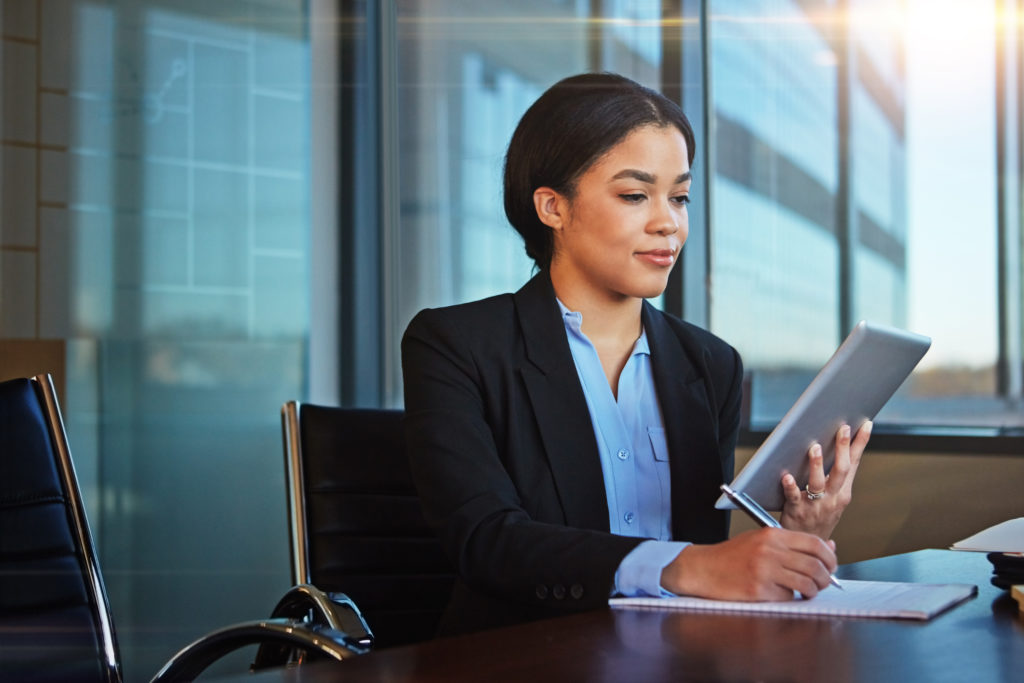 Are you interested in becoming a paralegal? Do you have the qualities that your local law firm is looking for? If you don't have all of the qualities, then it may be time to take a paralegal program at a vocational college. A paralegal program will help you build a solid foundation of qualities and skills that will help you land that entry-level paralegal job at your local law firm. Are you asking yourself, "What qualities do law firms look for in a paralegal?"
What Qualities Do Law Firms Look for in a Paralegal?
There are many qualities that a law firm is looking for in a paralegal. Some of the most sought-after qualities include loyalty, reliability, trustworthiness, responsibleness, self-discipline, efficiency, resourcefulness, patience, and ethics. With this set of qualities, you can become a highly sought-after candidate to become a paralegal at your local law firm.
Quality #1: Loyalty
Paralegals must be loyal to their law firm and clients. As a paralegal, you must be reliable and trustworthy. True loyalty is seen and not heard. Being loyal means sticking with your law firm in good times and bad. Not only does a law firm need loyal paralegals but clients need loyalty too. A law firm that is loyal to its clients will have a good reputation and increase their clientele.
Quality #2: Reliability
A paralegal must do what they say and say what they do. Not only are attorneys counting on you to do a good job but sometimes the client's freedom is at stake. To be reliable, you should be consistent when completing tasks. You must also keep personal and important information confidential, not only for the case but because witnesses and clients count on your discretion.
Quality #3: Trustworthy
Trust is a quality that is earned, not given. Without trust, a paralegal can't get the job done. Most clients and witnesses need to trust the paralegal in order to give them the full details of the case. Whether it is in trust law, civil law, corporate law or a criminal case, you are being trusted by the attorney to complete tasks thoroughly and on time to help win the case.
Quality #4: Responsible
As a paralegal, you will want to take responsibility for what you do and say. There are legal ramifications for lying or withholding information. You should take ownership of your actions and not say anything that will negatively affect a case. By being responsible, you need to be fair and honest in your dealings. A paralegal that is responsible for what they do will also show respect for their colleagues, clients and other legal staff. Ultimately, to be responsible, you must be accountable for your actions.
Quality #5: Self-Disciplined
Although you will be supervised by a senior paralegal or attorney, you are on your own most of the time, completing tasks and preparing for cases. You must be a self-starter and discipline yourself to do a good job without the need of close supervision. This way, the law firm can get more done and manage more clients. This quality in a paralegal is important for the entire firm to thrive.
Quality #6: Efficiency
There are never enough hours in the day or dollars to spend. A paralegal that is efficient and resourceful is an asset to any law firm. At a law firm, hours are charged to clients and clients want to know that their attorneys and paralegals are using their money wisely. Being efficient means spending money and time wisely, getting the most for your effort.
Quality #7: Resourcefulness
There are only so many resources that are available at a law firm. And, there is only so much time, so many people and a limited amount of supplies. A successful paralegal will know how much to use without wasting time, people or supplies. Those that are resourceful are good problem solvers and can think outside the box when problems need solutions. You should be resourceful and use everything you have to get the job done successfully.
Quality #8: Patience
An important quality for any paralegal is patience. A case takes time and witness can't be coerced. You must be patient while successfully getting the job done. Finding the right statute or case law can take time to research, this is not something that should be rushed. You should take your time with your tasks, being efficient and resourceful. Your team's attorneys will be happy you went the extra mile and were patient with your tasks.
Quality #9: Ethics
Maybe the most important quality for any paralegal is having good ethics and morals.  You must do what is good for the law firm and good for the client. Your code of conduct must be just and moral. Breaking the law and making decisions that can harm others is not only morally wrong but can also have legal ramifications. Make sure you understand the law and practice discretion when in doubt.
Final Thoughts
The demand for paralegals with the right qualities is growing. According to the U.S. Bureau of Labor Statistics, the demand for paralegals and legal assistants is growing by 10 percent in the next decade. Paralegals are taking over the tasks that first year lawyers have completed in the past and that is increasing the demand for entry-level paralegals at law firms. The time is now to attend a vocational school and get the qualities that will help you start that new career as a paralegal.
Do you have the qualities law firms are looking for in a paralegal? Ready to learn more about becoming a paralegal or legal assistant? The Gwinnett Colleges & Institute diploma and degree programs in Paralegal Studies provide students with the theoretical and practical knowledge and the legal skills necessary to perform many paralegal functions including research, writing, investigation, and interviewing.
Contact us today or complete the Request More Information form on the top of the page to take the next step towards your new career in the Paralegal Studies field.