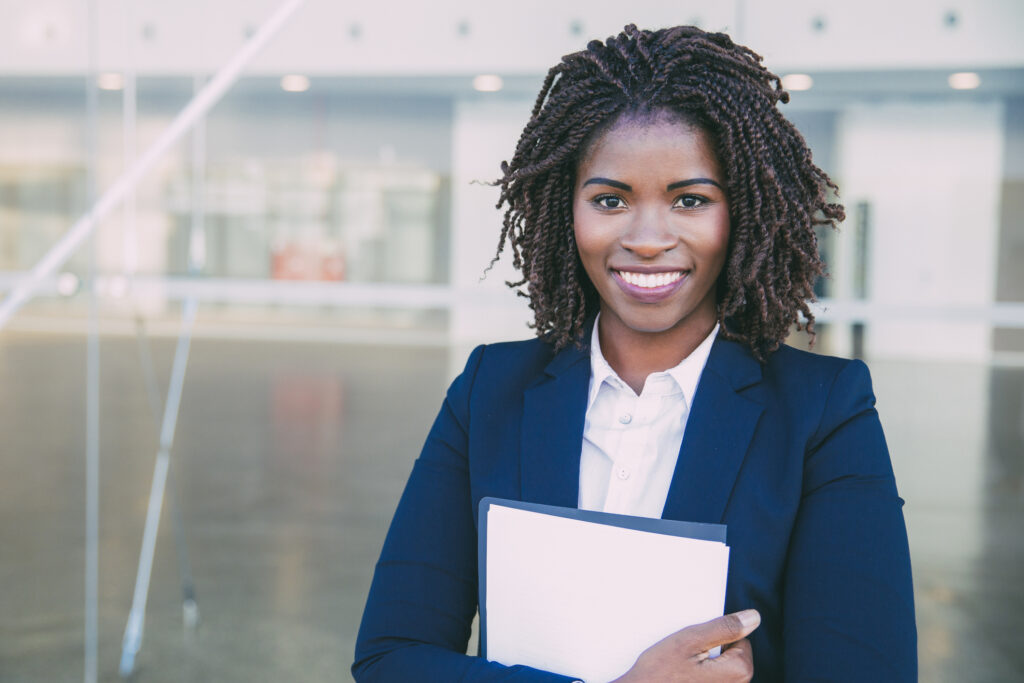 Paralegals perform essential functions in law firms and government agencies. Fulfilling a support role to attorneys, the paralegal may help with research, writing, compiling evidence and a range of other functions in the legal industry. Did you know that the U.S. Bureau of Labor Statistics projects demand for paralegals to grow 12 percent in the coming decade? This makes it imperative for prospective legal professionals to understand the qualifications that need to be met to find employment as a paralegal.
Is a Paralegal Career Right for You?
Working as a paralegal can be challenging, but it helps to have the right skill set. In general, people who are drawn to this field are detail-oriented, have excellent reading comprehension and possess writing skills that are above average. Even before you begin your studies in a paralegal program, it is helpful if you read and write as much as possible. Sharpening your skills will serve you throughout your education and during this new career. This field is also highly technical. The better you are at noticing minute details, the more of a chance you will have to succeed in legal work.
The scope of responsibility for paralegals has increased in recent years as lawyers take on more cases. Many paralegals are now asked to complete tasks that would have been reserved for lawyers in the past. If you are up for a challenge that could introduce you to a career with excellent long-term prospects, then becoming a paralegal might be the right choice for you.
What Qualifications Do You Need to Become a Paralegal?
This can vary significantly from one job to the next, so it pays to be as well-prepared as you can. Most paralegal positions require that you hold a high school diploma, and it is not unusual to see advertisements seeking candidates that have years of professional experience. Do not let this deter you. Other entry-level positions are available, and some law firms may prefer someone who is new to the field and can be trained in their specific methods.
At a minimum, most prospective employers look for a candidate who holds a paralegal diploma. These diploma programs provide you with the specialized knowledge needed to operate in a law firm or legal setting.
Many individuals prefer earning a diploma over other ways to enter this field. This is because the diploma program focuses only on necessary subjects while foregoing general academic studies. Moreover, these programs can be completed in as little as one year, meaning you can go from the classroom to the law office in little time.
What Do You Learn in a Paralegal Diploma Program?
Accredited paralegal diploma programs prepare you for a variety of law firm, in-house and governmental employment settings. Accordingly, you will encounter a broad range of subject matter.
Before you begin exploring more specific areas of focus within the law, your coursework will teach you the fundamentals. Typically, classes include legal writing, legal research and law office management. Further, you may encounter topics as ethics, legal reasoning and the common technologies that are utilized by legal professionals.
Once you have attained a certain level of general legal knowledge, you will begin exploring a legal concentration. These may include business law, wills and estates, family law, real estate law, criminal law, bankruptcy law, environmental law, immigration law, and intellectual property. Because there are so many possible areas of focus, it is common for diploma programs to help you to choose which topics you want to focus. Accordingly, you may choose courses that focus in two or three areas.
Don't worry if you are uncertain about which legal concentration is the right one for you. Much of what you learn in each of these classes will be applicable in other focus areas. Additionally, when you land a job, your employer is prepared to spend significant time training you on the organization's policies and procedures, so you will be blending what you learned in the diploma program with on-the-job learning.
Choosing a Paralegal Focus Area
If you are completing a program that asks you to select certain legal areas in which you would like to concentrate, it might be helpful to have a greater understanding of some of the most common legal fields.
Business or Corporate Law
For instance, one of the most popular choices is business or corporate law. Paralegals in this area assist with the dissolution and formation of business organizations as well as mergers and acquisitions. When a company wants to ensure that they are complying with state and federal laws, they turn to a business law firm for guidance.
Criminal Law
A criminal law firm focuses on defending people who have been accused of breaking the law. Of course, you can also choose to work for a prosecutor. While working in this field, you will encounter cases that deal with basic rights and individual liberties.
Estate Planning, Probate and Wills
If you select estate planning, probate and wills, you will support a lawyer who looks for ways to minimize tax liability and organize the debts and assets of their clients. You'll encounter significant paperwork in this role, requiring that you are highly organized.
Intellectual Property
Intellectual property is a focus area that is unlike most. In addition to being attorneys, the lawyers in this field must have a background in some scientific or technical subject. Although some of these practices litigate, others are engaged solely in obtaining protection in the form of patents, trademarks and copyrights. This specialized area requires paralegals to complete significant on-the-job training.
Real Estate Law
In real estate law, you will work on cases that deal with the ownership of land and structures as well as the development of land. Landlord disputes and matters involving tenant rights are frequent. You may deal with the review of contracts, preparing for litigation or helping plan for new developments.
Family Law
Family law allows the paralegal to focus on issues that arise between individuals in a family. Law firms that concentrate in this area are smaller, and may work in areas such as adoption, child welfare, and divorce.
Personal Injury Law
If you are interested in helping people recover from accidents and injuries, then personal injury law may be the right area for you. When an individual or entity acts in a manner that is reckless or negligent and someone gets hurt, it is the personal injury law firm that steps in to ensure that the victim receives fair compensation.
Bankruptcy Law
When people are going through bankruptcy, they rely on a law firm to help them file the correct paperwork and guide them through required court sessions. Your job as a bankruptcy paralegal involves significant preparation of paperwork as well as handling filings with the bankruptcy court.
Immigration Law
Immigration practices help individuals and families who are navigating through the naturalization process. This is a long and difficult journey, but an immigration paralegal provides essential support. These firms also help people who are in the country without legal permission as well as those who are refugees or are seeking asylum.
What Does a Paralegal Do?
The main function of the paralegal is to support lawyers through tasks such as legal research, legal writing, creating and maintaining files and drafting legal documents. This means every day can look quite different. A paralegal may perform research and investigate the facts of a case or look up relevant laws and regulations. Considerable time is spent organizing and maintaining documents, especially those that require review by an attorney. Many paralegals will write summaries of reports and evidence for lawyers to use and draft legal correspondence and documents.
If the lawyer is engaged in litigation, then the paralegal may complete tasks that are associated with depositions and exhibits. Taking notes, filing briefs and other legal documents. coordinating with clients and other interested parties are common.
Regardless of what kind of legal practice you are engaged in, it is common for you to spend a majority of your time sitting in front of a computer. With so many court filings now being made online, the need to make trips to the courthouse for filings is not necessary.
Where Do Paralegals Work?
Once you have acquired the necessary qualifications, you are ready to seek employment at a law firm. However, paralegals also are employed by federal, state and local governments in a variety of capacities. Other professionals in this field will serve in an in-house capacity. Typically, these companies are large and have sizable legal departments that require paralegal support. Paralegals also may find employment in insurance and finance firms.
What Is Working in a Law Firm Like?
No two law firms are exactly alike. Some are quite small, consisting of a solo practitioner and a paralegal to provide support. Other law firms have offices scattered across the globe and thousands of employees to staff them.
Most law firms are mid-size. These practices have anywhere from five to 30 attorneys. While some are in general practice, most choose one or two areas of concentration. For instance, it is not unusual to see firms that only do intellectual property or that only handle probate and estates.
Just as law firms differ in size, their cultures can vary widely. Some law firms, especially those that have been in existence for many decades, tend to be conservative. Other firms pride themselves in being on the cutting edge of technology or perhaps they like to foster a more casual and familial atmosphere.
Considerations such as size and culture certainly will play a role in your job selection. You also will want to weigh the pace of work. For instance, a law firm that handles a great deal of litigation can be extremely fast-paced and high pressure. You might thrive in this sort of environment, but it is not necessarily right for everyone. Fortunately, some firms have a more laid-back practice. It's worth remembering that even in a more casual atmosphere, the legal field remains exceptionally deadline driven.
Want to Learn More?
Do you have the qualifications to work at a law firm as a paralegal? Ready to learn more about becoming a paralegal or legal assistant? The Gwinnett Colleges & Institute diploma and degree programs in Paralegal Studies provide students with the theoretical and practical knowledge and the legal skills necessary to perform many paralegal functions including research, writing, investigation, and interviewing.
Contact us today or complete the Request More Information form on the top of the page to take the next step towards your new career in the Paralegal Studies field.