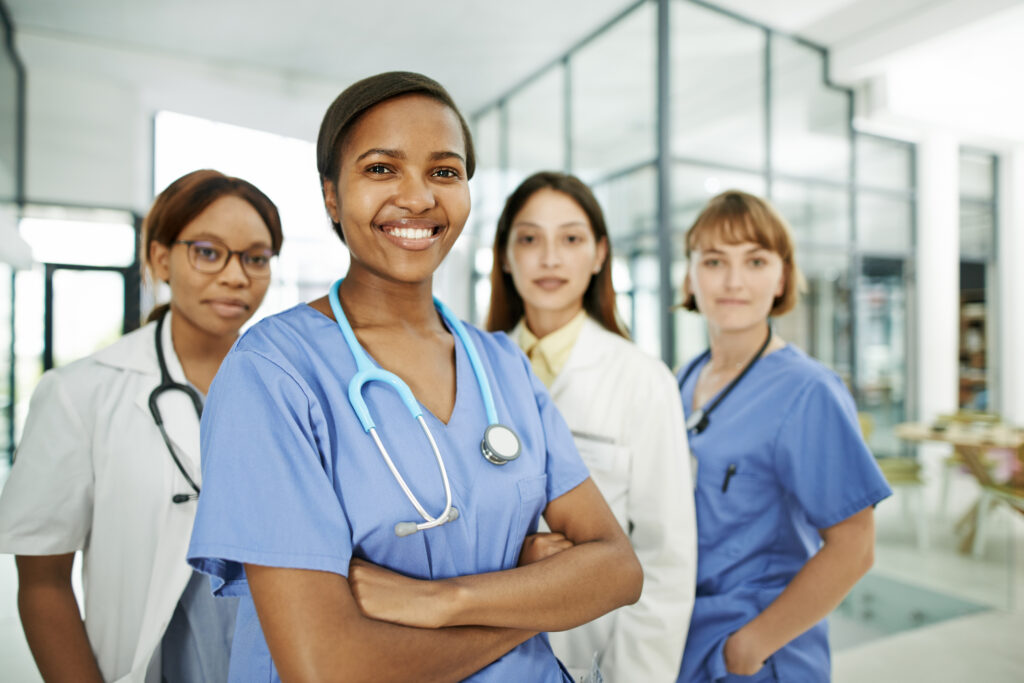 Nursing education comes in as many options as nursing itself. For students, it's great to have choices. But the training you choose now can have a significant impact on your career trajectory. Are you better off getting a nursing degree or a diploma? It pays to consider your options carefully.
Should I Get a Nursing Degree or Diploma? 
A diploma or degree is required in all states to be a nurse, there are no shortcuts. You need a diploma to be a practical nurse (LPN) and a two- or four-year degree to be a registered nurse (RN).
Which you choose depends on your career goals and what type of training program fits into your life. There's a lot to think about, but it begins with understanding the roles that practical nurses, registered nurses and bachelor's-educated nurses have.
What Does an LPN Do? 
Under the supervision of a doctor or registered nurse, LPNs provide direct patent care for clinically stable patients in nursing homes, doctor's offices, hospitals, clinics, and private homes.
Focused on practical tasks, their responsibilities include:
Bathing, feeding, and dressing patients
Taking vital signs
Monitoring intake and output
Administering medications
Performing wound care
Tube feedings
Ventilator management
Inserting urinary catheters
Removing sutures and staples
Assisting with therapeutic activities
Collecting biological specimens for testing
Educating patients
Supporting families
Supervising non-licensed staff
Emergency and end-of-life care
What Do RNs Do? 
RNs have the same duties as practical nurses, but they assume responsibility for more medically complex patients in acute care environments.
Additional responsibilities include:
Patient assessment
Starting IVs
Performing blood transfusions
Pain management
Post-surgical care
Complex wound management
Advanced life support
Supervising practical nurses
Care planning
What Does an RN with a BSN Do? 
They have the same responsibilities as RNs with associate degrees, but they take on the most complex roles including supervisory, administrative and leadership functions.
As the healthcare system expands, nurses with advanced training are moving into roles once held by doctors. In hospitals, RNs with bachelor's degrees work in critical care units and as clinical specialists in fields like infection control, mental health, wound care, and case management.
Where Can You Get a Nursing Diploma or Degree? 
Practical nurses can get a diploma from Gwinnett College. We also offer two-year associate degrees in nursing and RN to BSN degrees. We offer all three nursing diplomas and degrees for you to choose from.
Diploma or Degree? Making the Right Choice 
There's no wrong way to go to nursing school, but education is an investment, and you want to spend your time wisely. Training defines your future as a nurse, so look at the pros and cons of degrees versus diplomas.
Program Length
LPNs and RNs are both state-licensed professional caregivers, but each role requires progressively more training. Practical nursing programs take around one year to complete. Getting a nursing degree takes at least two years. Diploma programs are a good option for adult students who can't afford to be unemployed for long.
The Curriculum
The curriculum is similar for all nurses, but degree programs are more in-depth. Vocational school LPN programs focus on practical skills while degree programs delve into nursing theory. Each layer of education adds more to a nurse's knowledge and abilities. The more you know, the more jobs you'll be eligible for.
Concepts included in an associate degree program that are not in the practical nursing curriculum include:
Pathophysiology
Advanced assessment skills
Evidence-based nursing practice
Research and development
Nursing technology
Public health
BSN programs dive deeper into the heart of nursing. The objective is for students to develop both superior clinical and management skills. Students in bachelor's degree programs receive extra instruction in:
Health
Research
Genetics
Informatics
Medical law and ethics
Leadership principles
Management models
Public health policy
Clinical experiences for nurses also vary. For LPNs, rotations are short and limited. RNs can spend time off-campus working in a variety of different settings to get the widest range of experiences possible.
Employment Settings
Practical nurses have the ideal skillset for monitoring stable patients with ongoing medical needs. According to the US Bureau of Labor Statistics, 38 percent work in nursing care facilities, 14-percent of LPNs work in hospitals, 13 percent are employed by doctors and 12 percent provide home healthcare. Most work in nursing homes, assisted living centers and private homes where their skills are invaluable.
RNs with associate degrees work in similar settings, but more are employed in hospitals. Better trained, they can handle sicker patients.
Most RNs with BSNs begin their careers by working in hospitals where they can perfect their clinical skills and eventually rise into management positions. BSNs are also eligible for certification in a wide range of clinical specialties from wound care and dialysis to case management and diabetes education. Roles in schools, government and public health typically require at least a bachelor's degree.
Professional Autonomy
All licensed nurses govern their own practice. Most, however, work collaboratively with doctors, therapists, and other health professionals as part of a team.
In general, LPNs are supervised by RNs while RNs, to an extent, are supervised by physicians, administrators, or registered nurses with advanced degrees. Because they have more training and real-world experience, registered nurses have more professional autonomy. Working at a higher level, they take the lead in planning patient care.
Schedule Flexibility
The fastest way to launch a nursing career is to attend a training program full-time, but that's not a lifestyle-friendly option for everyone. Many vocational schools offer part-time diploma programs with evening classes, a rarity among colleges.
Advancement Potential
Unlike other careers in which experience can be a substitute for training, education requirements for nurses are strict. No amount of experience can make an LPN into an RN, the scope of practice is different.
Associate-degree nurses have the same professional license as bachelor's-educated RNs, so they can advance with time on the job. However, despite having the same clinical skills, their advancement potential is limited in some settings. Moving into managerial positions in hospitals without experience and additional coursework could prove challenging.
RNs with associate degrees can work as charge nurses and floor supervisors, but leadership roles are typically reserved for candidates with bachelor's degrees. Some employers require a BSN to consider candidates for managerial positions.
Furthering Your Education 
As a nurse, building on your education is simple but not always straightforward. Diploma programs are structured differently than degree programs, so credits aren't always interchangeable. As an LPN, you may have to repeat some courses when transferring into a degree program.
However, the good news is that if you've applied for an RN program with a long waitlist, being an LPN can rocket you to the top. It's a useful strategy in more ways than one.
Many students are unsure of their career goals when they get into nursing, so working as an LPN for a while is an opportunity to earn income and gain experience. After six months, many new nurses have a better idea of what type of nursing they like and whether getting an associate's or a bachelor's degree is a better choice.
Final Thoughts
All education is noble, but the training you get today sets the stage for the future. You want to make smart career decisions. But the path you choose matters less than taking the first step. For nurses, all roads can lead to the same destination.
Practical Nursing Program
The Practical Nursing program at Gwinnett Institute provides training to prepare you to enter the nursing profession as an LPN. After graduating from the Nursing diploma program and successfully passing the NCLEX-PN licensure exam, you will further your career to become a licensed practical nurse.
Registered Nursing Program
The Associate of Science in Nursing degree program provides training to prepare you to enter the profession as a registered nurse (RN). Upon successful completion of the nursing training degree program and demonstrated nursing competence, you will be eligible to apply to take the NCLEX-RN licensure examination.*  
*While Gwinnett Institute provides test preparation and review assistance to college students, it cannot guarantee any college student will be able to take or pass any type of licensure exam. College students must be mindful throughout their entire training program that licensure is a prerequisite for employment as a nurse and to diligently prepare themselves to meet this important requirement.
Contact us today to learn more about becoming an LPN or RN at Gwinnett Institute.