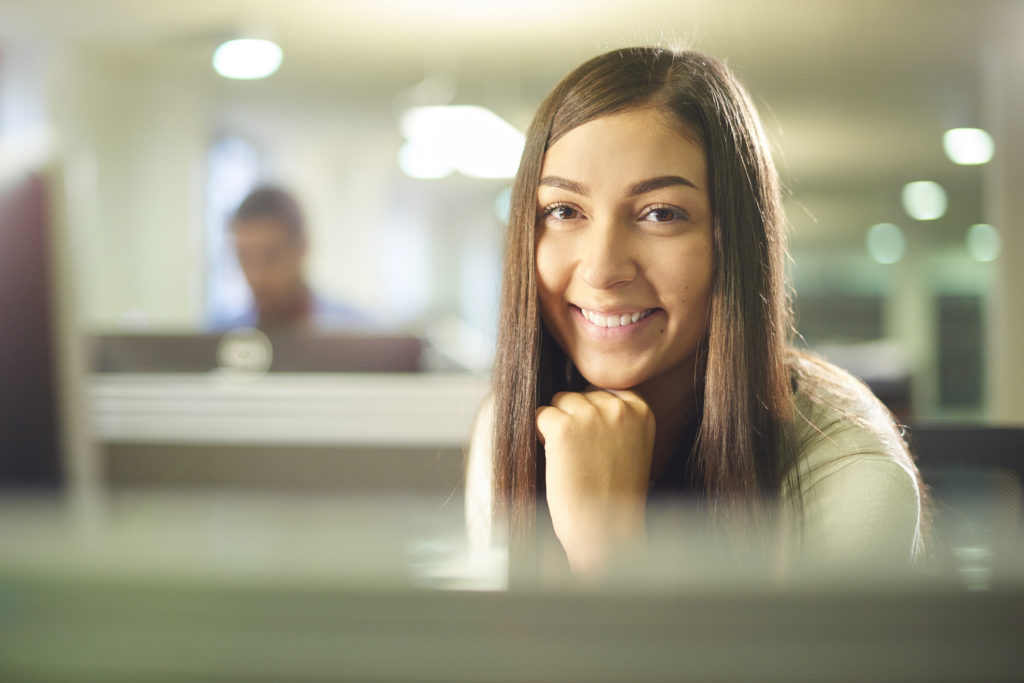 Today's modern legal industry has transformed from its pre-Internet past. This inevitable transition is the direct result of several critical factors, including the introduction of technology into almost all aspects of the industry. Law firms have been forced to include advanced technology skills into their practice in order to maintain a competitive edge.
The evolving legal environment has brought numerous challenges to the daily practice of law at all levels. Most law firms are inundated with cases that require the expertise of a highly qualified staff dedicated to supporting its professionals. Well-trained paralegals are stepping into this role by performing tasks that assist attorneys in their daily practice.
Description of a Paralegal
A paralegal is a person who is qualified through substantial training to perform legal work in a law office or for an individual attorney. Paralegals are also qualified for employment with certain government agencies and legal organizations. Attorneys are responsible for a paralegal's actions. However, it is the responsibility of the paralegal to ensure that all work is checked for quality and accuracy before submitting it to the supervising attorney. A paralegal is not permitted to provide services without an attorney's direct supervision. Every paralegal is expected to understand and comply with all ethical duties.
Careers Open to Paralegals
Paralegals are in demand according to the U.S. Bureau of Labor Statistics. Growth is projected to be 12 percent from 2018 to 2028. Paralegals provide a much-needed resource for busy attorneys and other legal entities. The idea of using paralegals in the legal industry was first introduced in 1960 and has grown in popularity in the decades that followed. It is estimated that there are currently more than 325,000 paralegals employed in legal industry today.
Reasons for Hiring a Paralegal
It is because of the ever-changing trends in the legal profession that paralegals are in demand. Law firms are extremely competitive and want to hold the edge over their competition by becoming for efficient and more productive. Attorneys and law firms that make the decision to hire paralegals are doing so to distinguish themselves from other firms. Clients have more options for legal issues than ever before including online firms that offer consulting advice and provide legal do-it-yourself forms and documents. It is no longer necessary to consult an attorney for assistance when the Internet can assist with some common legal tasks. Because of the changing legal environment, attorneys are beginning to recognize that paralegals are a valuable asset to their firm.
What Do Paralegals Do?
Law firms and other legal organizations use paralegals in various ways. Some firms utilize them for general office duties such as answering phones, filing, organizing client and reference files or maintaining attorney's schedules. Some have the responsibility of calling clients, witnesses or other attorneys to schedule interviews. It is also up to the paralegal to make travel arrangements for attorneys when travel is necessary. Attorneys rely on paralegals to schedule clients for meetings and arrange a time for depositions to be taken. It is also the paralegal's task to arrange for a court reporter to be present for depositions. Attorneys rely on paralegals to attend trials with them and to attend when depositions are taken. A paralegal for a criminal attorney is expected to perform an extensive search of police records related to clients. All paralegals must demonstrate the ability to multitask in an organized manner.
Why a Law Firm Might Use a Paralegal
All attorneys experience demanding schedules that limit the time they have to spend on important tasks that can make a difference in their presentation of a quality representation. Many firms are discovering that time-consuming tasks can be easily performed by a qualified paralegal. The majority of law firms that employ paralegals find they actually reduce some of the operational expenses, even though they are paid for their services.
Attorneys are able to focus on more challenging cases when they have more time. Their clients are the real beneficiaries as they receive better service and more quality time from their attorney. Because paralegals receive extensive training in all legal matters, an attorney can confidently delegate legal tasks. By engaging the services of a paralegal, an attorney is freed up to concentrate on the more complex aspects of a case. A successful paralegal demonstrates excellent organization skills, which helps an attorney to locate client information in a timely manner. This organization provides a simple solution to keeping the firm running smoothly and allows an attorney to see more clients in a day.
Attorneys who rely on assistance from a paralegal are able to decrease the time required in the discovery process. The process of discovery includes gathering evidence, reviewing documents and taking depositions. This information enables an attorney to build a case. The attorney can be more efficient and speed up this process by utilizing the skills of the paralegal.
Types of Paralegals
All law firms have their own criteria for assigning various duties to the paralegals they employ. Small firms utilize a paralegal's skills in various roles, including some secretarial duties such as answering phones. Normally, large firms only expect them to perform strictly paralegal duties.
Family Law
Family law firms prefer to hire paralegals with excellent research and litigation skills. Personal injury paralegals must be expert at research and understand how litigation works. Research also plays an important role in insurance cases. Insurance cases demand expertise in pleading and drafting. Paralegals also require extensive knowledge of bankruptcy laws and skills for general civil cases.
Corporate Paralegal
Being a corporate paralegal appeals to someone who is interested in business. Big corporations employ a legal team that is responsible for all legal corporate tasks. Large corporations rely on paralegals for assistance with mergers and acquisitions. They also help in the defense of lawsuits.
Estate Planning and Probate
Some of the duties assigned to paralegals is to work with clients who are dealing with estates of relatives by collecting information regarding estate inventories and helping to distribute property. They also work with clients in estate planning. This requires excellent communication and people skills.
Important Paralegal Skills
All paralegals are expected to possess certain skills that enable them to assist an attorney in interactions with clients. Regardless of the type or size of a law firm, paralegals must assist an attorney by performing many common legal duties. Paralegals receive training that qualifies them to perform various forms of legal work with knowledge of the law.
Technology Skill Requirements
Today's high-tech legal world requires and rewards paralegals who excel in technology. Paralegals are required to master telecommunications, legal research software, databases, and software for preparing and delivering multi-media presentations. Some firms rely on paralegals to assist in making recommendations for and purchasing technology equipment in their legal department.
Investigative Skills and Researching
All law firms require paralegals to master research techniques. They must become proficient at all Internet research. Paralegals must learn how to use legal databases including Westlaw. They must practice how to use their investigative skills when attempting to locate criminal and civil case records. It is important to find and cite legal precedents relating to the cases. Providing evidence documents and finding witnesses is a primary objective of investigative research.
Excellent Writing Skills
Paralegals must possess the highest level of writing skills for any type of legal assignment. They are responsible for document drafting that can range from simple to extremely complex. In addition to drafting contracts and resolutions, they must prepare pleadings, motions, briefs, and other legal documents. The most successful paralegals will master the art of creating concise and accurate written communication. Being proficient in grammar, spelling, and punctuation and knowing how to present persuasive written material is essential.
Effective Oral Communication Skills
Being proficient in oral communication is essential for all paralegals. The job demands paralegals to possess the ability to convey information in a professional manner. Attorneys rely on paralegals to serve as an extension of themselves. Communication plays a vital part in the daily operation of any law firm. Effective communication is essential for all legal transactions. A paralegal can help reduce much of an attorney's workload by possessing strong communication skills. A paralegal can interview clients and take witness statements for the attorney. In addition to interviewing clients and witnesses, paralegals can also contact experts and concur with opposing counsel in litigation or other legal transaction.
Ways Law Firms Benefit from Hiring a Paralegal
Attorneys understand the value of paralegals. Those who utilize them to their full potential benefit financially and find themselves having more time to explore new cases. By utilizing the skills of a paralegal, an attorney or law firm is free to assume a larger volume of legal work. The savings realized from utilizing the services of paralegals can be passed on to clients in the form of reduced fees. A successful paralegal possesses strong organizational skills that provides the attorney with more time for client-oriented meetings. When the paralegal is in charge of organizing documents, physical exhibits and evidence, the attorney is more prepared for meetings and trials. Those benefits provide a competitive advantage for the law firm and attorney.
Personality Traits of Successful Paralegals
There are some personality traits that successful paralegals have in common. Those who enjoy a challenge and welcome the opportunity to experience something new every day should consider a paralegal career.
Enthusiastic
Successful paralegals enjoy working with people and are enthusiastic about helping them solve issues. Enthusiastic paralegals maintain a positive attitude that helps relax clients.
Detail Oriented
Good organizational skills are necessary for a paralegal. Attention to detail makes the difference in all legal interactions. There is no room for error in this profession.
Patience and Reliability
Being patient and taking to time to properly finish legal tasks is important. Honesty and trustworthiness are also assets for the paralegal. Having the ability to put others first is a requirement for success in the legal industry.
Being Supportive
Successful paralegals have strong motivational abilities. They can show empathy for clients and still be supportive.
Final Thoughts
There is a need for paralegals in many different legal organizations. Small and large organizations alike have legal entities that utilize the services of paralegals that are not limited to law firms or attorney's offices. Many insurance companies, non-profit organizations and real estate companies employ paralegals to help ensure that proper procedures and policies comply with legal standards. Working as a paralegal is never boring and helping others can be very rewarding.
Did learning about the role of a paralegal interest you? Ready to become a paralegal or legal assistant? The Gwinnett Colleges & Institute diploma and degree programs in Paralegal Studies provide students with the theoretical and practical knowledge and the legal skills necessary to perform many paralegal functions including research, writing, investigation, and interviewing.
Contact us today or complete the Request More Information form on the top of the page to take the next step towards your new career in the Paralegal Studies field.