Graduation
Attention all graduates, their families, and their friends –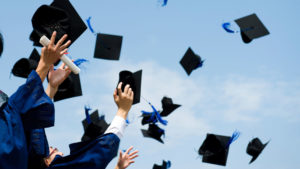 It's springtime, and what does that mean? Our graduates are ready to walk across that stage and get the diplomas they have worked for during the past year or two. So if you or your graduate finished at either the Lilburn or Sandy Springs location between November 1, 2016, and April 1, 2017, they are likely a part of this ceremony! Here are the important details:
Commencement Ceremony
When: Friday, April 28, 2017, at 7:00pm
Where: Lilburn Christian Church, 314 Arcado Road NW, Lilburn, GA 30047
Rehearsal for graduates only
When: Thursday, April 27, 2017, at 6:00pm
Where: Lilburn campus, 4230 Lawrenceville Highway, Suite 11, Lilburn, GA 30047
Please bring your cap and gown for pictures!
CONGRATULATIONS!