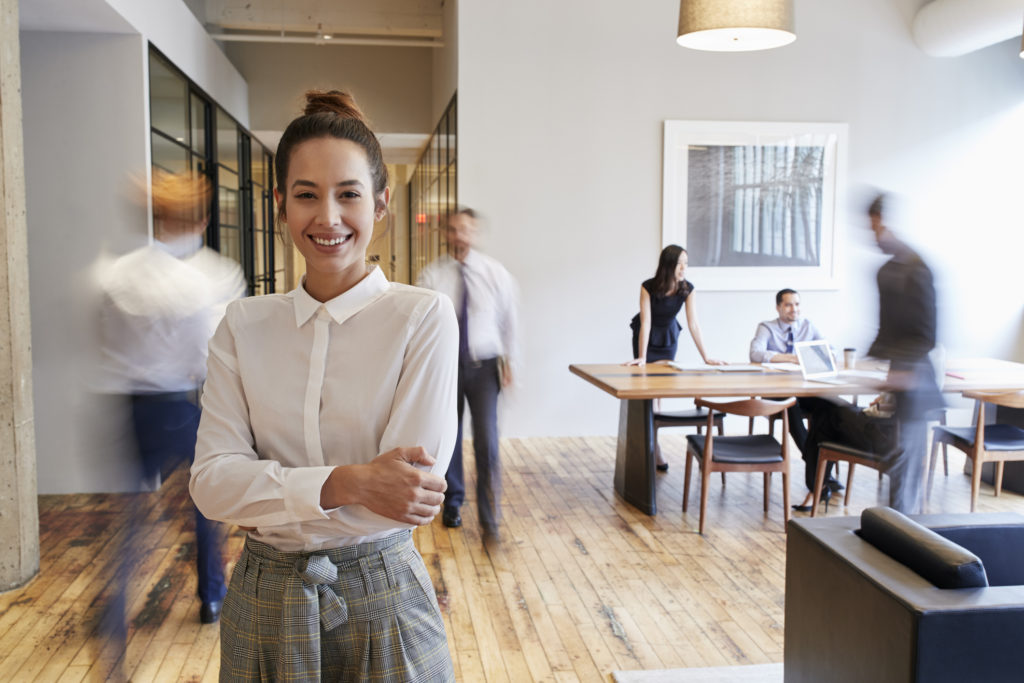 Finding the right career is something that many people take their time to get right. They want to do something that has meaning but also pays decently. They want to be challenged, but often don't want to be so busy that they can barely think straight. When considering the various options that exist in the world, a person might consider becoming an office administrator.
This position is an integral part of making sure that different companies run smoothly and efficiently. Office administrators may have a variety of different tasks and duties that they have to conduct, so having the right skills is imperative.
What Does an Office Administrator Do?
An officer administrator is the center of the company. They are needed across a variety of different industries, from medical offices to insurance companies to real estate to engineering and everywhere in between. Some of the typical day-to-day activities that an office administrator might engage in include answering phones, making appointments, setting schedules, creating and maintaining a filing system, and entering data into a computer.
Depending on the company that a person works for, they might also have other duties that they take care of throughout their day that might include the following:
Greeting visitors
Directing visitors to appropriate offices or conference rooms
Responding to emails
Preparing documents
Coordinating project deliverables
Performing accounting tasks, which might include budget tracking and invoicing
Scheduling meetings or making travel arrangements for other employees
Work Environment
In general, a person will be in an office setting to fulfill their role as an office administrator. They may share a space with others who perform similar duties, or they may have their own space. They will more than likely have their own computer and phone. Depending on their job, the office administrator may have other equipment such as a copier or fax machine.
Skills Required to be an Office Administrator
There are many different skills that will be required to ensure a person is successful in their role as an office administrator. The following is a basic list that can apply to all industries. However, depending on what industry a person goes into, they may need some specific skills for that industry.
Organized
Being expected to do many different tasks throughout the day will require that an office administrator can stay organized and know where their items are. If they have things that need to be filed, those should have a certain place on their desk. If they are in charge of scheduling appointments, they should know what times are available and access that information quickly and easily.
Everyone is different when it comes to what they consider to be organized, but having this skill is a great way to ensure that a person will be successful as an office administrator. They will also be able to quickly and effectively grab information for others in the office if they request it.
Able to Multitask
An office administrator is expected to handle many different tasks and duties. Being able to handle more than one task at a time is a good skill to have, and it will ensure that an office administrator is able to accomplish their goals and get everything they need to take care of taken care of.
Able to Prioritize
In addition to having a lot of tasks that need completion throughout the day, an office administrator will need to determine which ones have priority over others. Being able to do this will ensure that things don't slip through the cracks and everything gets taken care of in a timely fashion.
Flexibility
It's more than possible that an office administrator's priorities will change throughout the day. The report that may have been due at the end of the week could get pushed up or someone might need tickets to an emergency business meeting. By being flexible, an office administrator will be able to change their priorities without getting unduly stressed or anxious about the situation.
Typing Skills
Since some of an office administrator's duties might be to take minutes or input data, having typing skills is a must. Many office programs are currently automated and having computer skills is also imperative for an office administrator.
People Skills
Being an office administrator means that a person is often the central contact for customers and employees within the company. They will interact with a lot of different people. The people skills an office administrator has should be for both in-person conversations and over the phone. Having people skills, and enjoying being around people, will ensure that an office administrator is successful at their job.
Accounting Knowledge
Depending on the type of duties expected, an office administrator may or may not need a lot of accounting knowledge. However, having some will increase an office administrators job options and give them an advantage over the competition. Having knowledge of accounting computer programs can also come in handy.
Work without Supervision
If an office administrator constantly needs to be told what to do and given tasks to complete throughout the day, then this might not be the best position for them. While an office administrator may receive certain tasks by coworkers or supervisors, they should also be able to keep themselves busy without being told what to do.
Ability to Use Various Office Equipment
In addition to using a computer, many office administrators require the use of copy machines, scanners, and fax machines. While this knowledge is learned on the job, it may give a person a better chance of standing out from the competition if they are equipped with these skills beforehand.
How to Become an Office Administrator
If being an office administrator sounds like the job you want to do, you will need to head down the path to accomplish that goal. There isn't one way to get to become an office administrator, but there are some basic things you will need for the job.
Have the Right Hard Skills
Hard skills are those traits that a person will need to be successful no matter what industry they are working for. These include knowing how to write business correspondence, taking minutes, record management, filing systems, various computer applications, word processing, and email management.
Since every industry is different and may have their own process for how they want these tasks completed, it may be possible to learn these on the job. However, having a basic understanding and ability to perform these skills is beneficial.
Have the Right Soft Skills
When it comes to desirable soft skills to be successful as an office administrator, these include the ability to make decisions, being good at customer service, and having great communication skills, both written and verbal. There are many ways to acquire these skills and perfect them.
Who Can Become an Office Administrator?
The role of an office administrator is an important one, and they are often the central part of many companies. This position is great as an entry-level position, but it can also be ideal for individuals who are more experienced.
Anyone who exhibits the right skill sets and abilities has the opportunity to become an office administrator. However, since office administrators work in various industries, a person might decide they want to narrow down their choices to specific places.
Is There a Demand for Office Administrators?
Currently, there is a need for people who have office skills in a variety of different industries. Companies staff their offices with skilled individuals who can take on a variety of administrative tasks and keep the office running smoothly and efficiently.
Making the Decision
For many people, the role of an office administrator is incredibly appealing. It gives them a chance to use a variety of different skills, work in different industries, and interact with different people. The job requires specific skills but also general knowledge, so it's something that anyone with a desire to do can be successful at.
Did learning about how to become an office administrator interest you? The Administrative Assisting diploma program is designed to train Gwinnett College students to seek entry-level positions in the office administration or secretarial field. The Administrative Assisting graduate may work as a secretary, receptionist, executive assistant, or administrative assistant.
Contact us to learn more about becoming an office administrator.