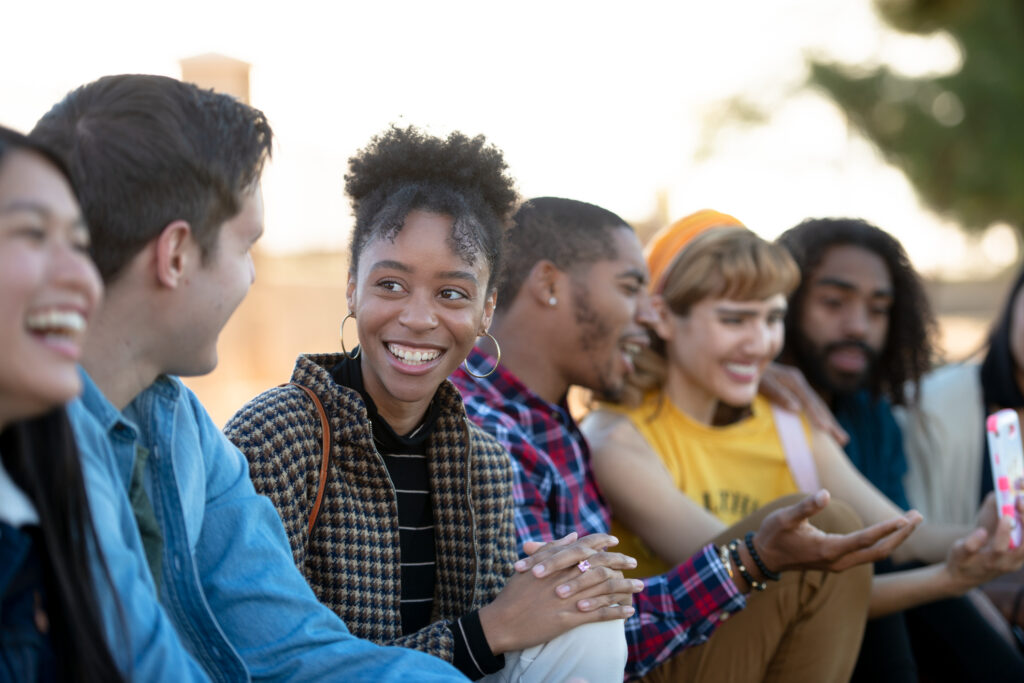 Jobs in the medical field are popular for their many benefits, but most can take years in college to train for. It's a barrier for students with enthusiasm and aptitude. But the good news is that you don't have to wait to fulfill your higher education goals. If you have your heart set on a healthcare career, you can become a medical assistant in less than a year by graduating with a diploma from a vocational school in Georgia.
Why Do People Get Jobs in Healthcare?
Careers in healthcare have a lot to offer both personally and professionally. But it's the personal rewards that draw most people to the field. You'll thrive as a medical assistant if:
You're a People-Person
If you like getting to know people and learning about their stories, healthcare is a person-centric field. You'll meet physically and emotionally vulnerable patients from all walks of life that need care. You'll put a human touch on medicine and make connections that will last a lifetime. Working in the healthcare field has benefits beyond a paycheck.
You're Team-Oriented
Medicine is a collaboration among many healthcare professionals, including medical assistants. If you don't feel supported in your current job, you'll enjoy the camaraderie in the healthcare field. You'll work with like-minded people focused on a shared goal, delivering top-quality care.
You Want to Help Your Community
Americans are aging and retiring in record numbers, many millions in the next decade. As they do, they'll need more highly trained staff to deliver preventive medical services, so the demand for frontline healthcare workers has never been greater. As a medical assistant, you'll support your neighbors, caring for them as individuals and at the community level through education and outreach services.
What Does a Medical Assistant Do?
Medical assistants have a diverse range of clinical and administrative responsibilities. They support the clinical staff by managing tasks that require training, while bridging the gap between the office and the exam room with their clerical expertise. Medical assistants are the jacks-of-all-trades that private practices, clinics, and hospitals depend on to keep things run smoothly. As a medical assistant, you'll:
Schedule Appointments
Front office assistants handle most of the scheduling in a doctor's office, but when it comes to squeezing in emergencies or booking procedures, medical assistants have the clinical training needed to schedule urgent or complex visits.
Triage Phone Calls
Office assistants handle routine inquiries, but medical assistants manage health-related calls. When patients phone in troubling symptoms, medical assistants ask clinical questions on the doctor's behalf, triaging messages from the most to the least urgent.
Room Patients
After check-in, medical assistants help patients prepare for exams. They escort patients to treatment rooms and help them change while performing basic clinical and administrative tasks that save the doctor valuable time.
Update Medical Records
Among those duties is to update the patient's health record so the provider has the most current information with which to make effective treatment decisions. You'll review a patient's medication and allergy lists, note physical complaints, and perform verbal pre-screenings for pain, mental health, and home safety issues.
Take Vital Signs
Medical assistants take a patient's temperature, blood pressure, pulse, and respiratory rate at each visit, creating an ongoing record to track changes that could point to disease. It's a simple yet technical task that requires sound clinical judgment and people skills.
Do Diagnostic Tests
Among a medical assistant's most important responsibilities is performing diagnostic tests. In school, you'll learn to check blood glucose levels, analyze urine samples for signs of infection and take electrocardiograms. If you enjoy science and technology, it's exciting work that offers opportunities to specialize.
Working in a cardiology office, for example, you may do dozens of EKGs per day while a medical assistant in a urological practice will do urine testing. Becoming skilled at diagnostic testing is a good way for medical assistants with a strong interest in a particular type of medicine to enter a specialty field.
Perform Phlebotomy
Blood tests, like minor surgeries, can be performed in a doctor's office with the help of a blood tests offer doctors insight into their patients' health.
Once a service only accessible in hospitals, phlebotomy is now offered in most private practices. In a vocational school program, you'll learn how to take and process blood samples.
Assist with Minor Surgical Procedures
More doctors are offering in-office surgical procedures from mole removals to biopsies for their patients' convenience, but they can't do it alone. As a medical assistant, you'll set up instrument trays, prepare safety equipment, pass instruments during the procedure, and keep a close eye on the patient's comfort and well-being.
Manage Infection Control
Medical settings can harbor viruses and dangerous strains of drug-resistant bacteria. From screening patients for symptoms of infection to disinfecting exam rooms and equipment between visits, medical assistants take the lead in keeping patients safe.
Educate Patients
Medical assistants can't diagnose or treat illness, but they can educate patients about their doctor-prescribed treatment plans. As go-to sources for clinical information, it's rewarding to help patients better understand their physician's recommendations from dietary advice to medication safety. You'll also help prepare people for surgeries with pre- and post-procedure instructions.
Help Around the Office
Medical assistants receive training in general office procedures from filing and faxing to writing correspondence and managing inventory. Instruction also includes billing, coding and filling out insurance forms.
In a large facility, most medical assistants have a greater clinical than administrative role. But in a small office, you may be involved in a broader range of clerical activities when you have downtime. From helping the front office with referrals and assisting the back office with insurance claims, you'll dabble in it all. One of the best parts about being a medical assistant is the opportunity to spread your wings and use your full range of talents.
How to Become a Medical Assistant in Georgia
There are several ways to break into medical assisting in Georgia. Gone are the days when you can find a medical assisting job without formal training, the healthcare industry has become too complex and the cost of on-the-job training too high. Employers in Georgia want applicants with proven skills.
But while some medical assisting students opt to get an associate's or even a bachelor's degree, most candidates get diplomas from vocational schools because it's an easier option. The only prerequisites are a high school diploma or general equivalency certificate, compassion, enthusiasm, and the willingness to work hard.
How Long Does It Take to Become a Medical Assistant in Georgia?
How long it takes to become a medical assistant depends on your choice of training and career goals. It takes two years in college to get an associate degree and four to obtain a bachelors. But full-time students can get a diploma in less than a year by graduating from a vocational school program in Georgia. You'll qualify for certification and can apply for the same jobs as college graduates because the curriculum is just as comprehensive.
And most vocational schools in Georgia offer the same perks as colleges, like career services, plus value-added benefits from smaller class sizes and hands-on training to flexible learning options and hands-on training.
Final Thoughts
If you don't have 2 to 4 years to get a formal education, then consider a vocational school program. In less than a year, you can start working on the frontlines of healthcare in Georgia. Take the first step with us and learn about the medical assistant program at Gwinnett Colleges & Institute today. Bring your passion and enthusiasm and we will supply the rest.
Want to Learn More?
Gwinnett Colleges & Institute offers medical assisting courses to gain essential skills and training at multiple campuses from Lilburn, Sandy Springs and Atlanta/Marietta to Orlando, FL and Raleigh, NC. The core curriculum at these campuses focuses on the medical assisting skills and training you will need to seek entry-level employment in physicians' offices, clinics, hospitals, and other medical settings needing the services of associates trained in both front and back office medical assisting skills. These medical assisting courses will be the first step in starting a rewarding career.
Contact us to learn more about how you can become a medical assistant today.