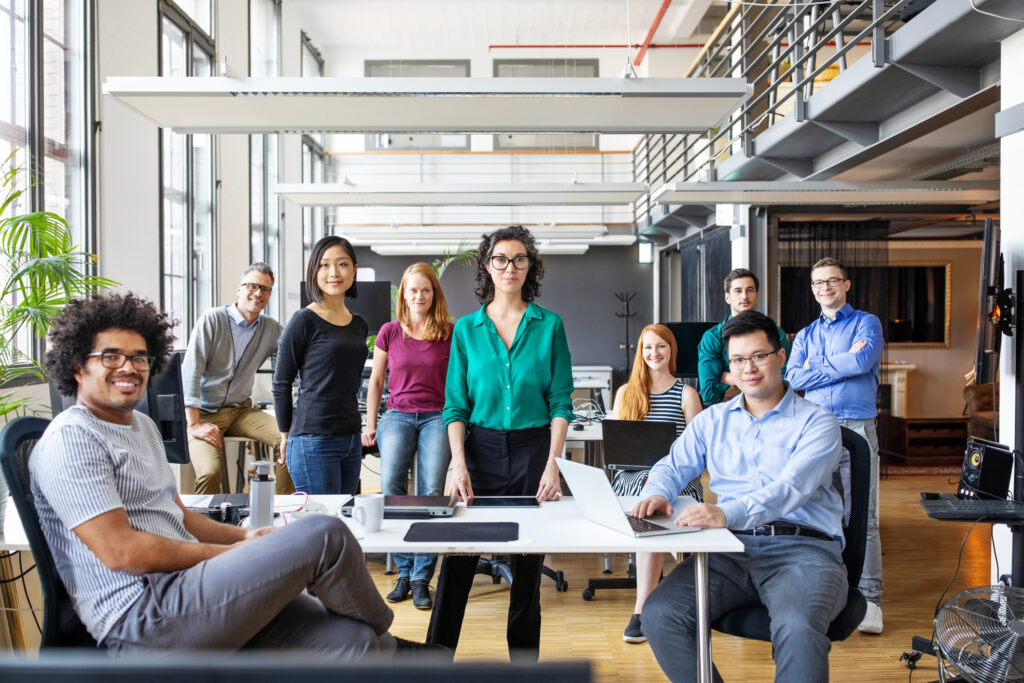 Are you interested in an office job and wonder if there is a certification for Microsoft Office? The good news is yes, there is. Microsoft Office certification may be one of the most valuable credentials that you attain, and it is most important if you are considering an office or executive assistant position. Whether you are looking for your first job, or you already hold an office position, the certification can help distinguish you from your peers and help you earn the career that you deserve. With the Microsoft Office certification, your resume becomes stronger. Instead of just stating that you are "proficient"in Microsoft Office products, you can announce that you are accomplished, and the certification proves it.
What are the Different Types of Office Jobs?
One of the nice things about training for an office assistant job is that you can use your Microsoft skills in just about any work environment. Here are just some of the industries that are currently looking to fill office positions:
Energy
Real Estate
Medical and Dental
Education
Retail
Travel and Entertainment
Communications Technology
Legal and Law Enforcement
Who Uses Microsoft Office?
Whether you are an accountant who uses Microsoft Excel as a tool for bank and account reconciliations or a human resources specialist that gives PowerPoint presentations that help employees get the most from their company benefits, you can be more efficient with additional training and certification in the Microsoft Office suite. A certification in Outlook will help you organize your contacts, calendar, and email better, resulting in more production. Microsoft Office is the lifeblood of any office.
What Are Other Microsoft Office Certification Benefits?
There are many benefits to getting a certification in Microsoft Office. Some of those benefits include:
A Competitive Advantage
When you and another applicant are going for the same position, your certification will give you the competitive advantage. Not only are you proficient in Microsoft Office but you also have a certification. This means you are well versed in the basic, intermediate, and advanced functions of the software. Employers know that you are fully trained on Microsoft Office and can skip that part of the training.
Filling Knowledge Gaps
In addition to improving your resume, taking coursework leading to Microsoft Office certification helps fill in any gaps you might have in your knowledge of Microsoft Office programs. You may be using one or more of the applications already, but taking a course focused on the software will help you be aware of gaps in your training so you can become proficient in functions of the program that you may not even be aware of. Also, every release of the Microsoft software package offers new features. This coursework will help you to understand and use the latest attributes and put them to work toward your best interest. Furthermore, knowing that you have a specialist's knowledge of the most-recent Microsoft capabilities is sure to boost your confidence and value on the job.
What is Included in Microsoft Office Software?
Microsoft Office is a collection of productivity applications that launched over 30 years ago. In that time, it has grown to include more applications, be more efficient, and become a staple in most offices. It started with the three programs: Word, Excel, and PowerPoint. Access and Outlook have been added to the suite to round out the function of Microsoft Office. In addition, the applications have been enhanced to interact with each other and use common utilities like spellcheck. Here is an overview of the five applications that are part of Microsoft Office:
Microsoft Word
Word is a word processor and one of the most widely used of the Microsoft applications. Its purpose is to assist you in creating, editing, and storing letters, documents, contracts, and reports. It has robust features to format and edit. Word is used throughout the business world, government, and education. An office assistant would use Word to create a letter for mailing, record office minutes, or create a press release for a new product offering.
Microsoft Excel
Excel is a spreadsheet application offered by Microsoft. It start with a matrix of columns and rows like a sheet of graph paper. While Word is designed for verbal creations, Excel uses numbers. It has the power to store number data and make calculations. Graphing capabilities and pivot tables are some of the more advanced features of Excel. Keeping track of petty cash expenditures or company equipment that has been assigned to employees are just two examples of how an office assistant could put Excel to work for them.
Microsoft PowerPoint
PowerPoint is an application for creating slideshow presentations. The slides can include text, images, and charts. PowerPoint presentations can be shown on a computer display screen, printed on paper, or converted to slides. PowerPoint integrates with other Office products, including Word and Excel. Assisting the boss with a presentation on upcoming business plans or this year's budget, an executive assistant could turn to PowerPoint for help creating the visuals for this meeting.
Microsoft Outlook
Most people may think of Outlook as an email platform, but it has some powerful features for performing other tasks. These features include a calendar, scheduling, note taking, and contacts modules. An office assistant may use Outlook to not only send and receive their emails but also to schedule meetings and communicate important information throughout the company. An executive assistant may have access to several calendars, giving them the power to coordinate between schedules.
Microsoft Access
Access is a database management tool for users to manage data in a database. While Excel is great for computations, calculations, and logical functions, data is easier to manipulate in Access. Filtering, inputting, sorting, and grouping are some of the tasks that Access can lend a hand with. It can accommodate thousands of records at a time. It also integrates with many of the other Microsoft Office applications. For example, the marketing department may want to know the customers in a specific area code or zip code. Loaded into Access, the administrative assistant could quickly sort the data and provide the information to the marketing team. If you have too many data sorts to comprehend, then Access is the software you want to use.
How is the Microsoft Office Certification Exams Administered?
The certification exam is designed to test how skillfully you apply the Microsoft Office software to create business solutions. Not only is the exam timed, but the number of keystrokes is also taken into consideration as a measure of your efficiency.
Are There Different Certification Levels?
There are two levels for the Certification: Associate and Expert. To attain the Associate level, you must pass three of the four exams that cover Word, Excel, PowerPoint, and Outlook. For the Expert level, you must pass two of the three exams for Word Expert, Excel Expert, or Access Expert. Furthermore, the Associate Certification is a prerequisite for taking the Expert level exams.
How Can You Prepare for the Microsoft Office Certification?
Some people may think that they can learn all they need to know about Microsoft Office on their own. The problem with that approach is that they don't know what they don't know.
Whether you have some, a lot, or no experience with the Microsoft Office programs, attending a computer operations program is a good way to learn about business duties including the use of Microsoft Office. This approach can ensure you are fully prepared for the Microsoft Office certification exams. Many students have found it is beneficial to take the certification exam shortly after completing their training. This way the material is still fresh in your minds. With the certification in hand, you are qualified for administrative jobs in all industries, government, and non-profit organizations. In addition, your personal schedule, communications, and records will benefit from the organization and skills you learn from the certification.
What are the Benefits of a Formal Education?
There are many benefits to getting a formal education to prepare for the Microsoft Office certification exams. These benefits include:
A Complete Curriculum
The first benefit of a formal education is that you learn all the Microsoft programs from start to finish. Classes are taught in progression, each lesson building on the prior. This way you lay a foundation that you can build upon throughout the computer operations program.
The Latest Microsoft Office Software
Microsoft Office software can be expensive but taking a computer operations program will allow you to learn on the latest and most advanced software that Microsoft offers. It is important to learn on the actual programs you will use when you start working in an office. Plus, you will get to learn the latest and greatest functions that are offered by the newest Microsoft Office version.
Industry Experienced Instructors
It is hard to learn by yourself. You can watch a bunch of YouTube videos, but will you really learn everything you need to pass the Microsoft Office certification exams? Attending a vocational school program allows you to learn from an industry experienced instructor that can offer one-on-one attention, while tailoring the curriculum to your learning style.
Practice Exams
A great benefit of a formal education is that you can take practice exams that are offered by the vocational program. Are you ready to take the certification exams? Once you pass the practice exam, you will know what is on the exam, how the questions are asked and what you need to know to pass. It also builds confidence for exam day.
Career Services
One of the best benefits of attending a vocational school is the career services that we offer. We will help you build your resume, practice for interviews, and find the job that fits your passion. A vocational school has ties with the community, and we may even hear about jobs before the general public. Regardless of the industry you want to work in or the type of office job you are looking for, Gwinnett College will help you find the right fit for your career aspirations.
Final Thoughts
Now that you know more about the Microsoft Office certification exams, ready to learn more about Gwinnett College's computer operations program. Prepare for the Microsoft Office certification and your first day at your new office position. You bring the passion, and we can supply the curriculum.
Want to Learn More?
The Computer Operations diploma training program is designed to provide college students with job-related training in a variety of computer fields.  Gwinnett College students will complete computer training courses relating to the various Microsoft Office applications relating to word processing, spreadsheets, and presentation creation. The Computer Operations diploma program also includes training in administrative office procedures and accounting.
Contact us to learn more about how you can become a medical assistant today.