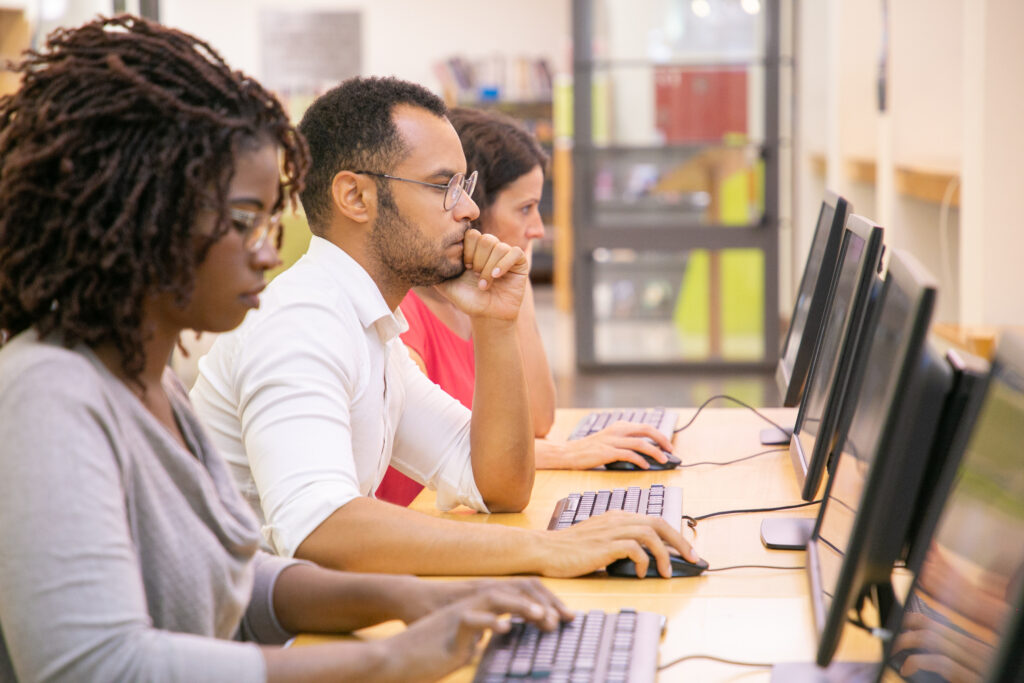 Nursing is one of the few careers where the most important exam you take comes after graduation. For Licensed Practical Nurses (LPN), passing the NCLEX-PN is the key to licensure. Let's take a closer at the test and how to prepare for it.
What Is the NCLEX-PN?
NCLEX stands for National Council Licensure Examination, it's a test given to graduate nurses to evaluate their knowledge. The letter "PN"denotes it's for practical nurses. The NCLEX-RN is a similar exam for registered nurses.
Tests are produced by the non-profit National Council of State Boards of Nursing (NCSBN). They're updated annually with the input of nurses in the field to ensure questions are fair and reflect current nursing standards.
Who Can Take the NCLEX-PN?
Eligibility for the NCLEX-PN exam is determined in part by each state's board of nursing, but most have similar criteria. Applicants must:
Be 18 or older
Pass a criminal background check
Be a graduate of an accredited nursing program
What's on the Test?
The NCLEX-PN is a computerized exam that evaluates your knowledge in four primary categories and eight subcategories. The purpose is to test your ability to make sound judgments in average nursing situations. Everything nurses need to know is covered in their vocational school training program.
Most questions are multiple-choice, but some have more than one correct answer. Others want the candidate to choose the best of several right answers. Demonstrations of practical skills are not part of the exam. The four primary categories are:
Category #1: Safe and Effective Care Environment
Questions in this category make up roughly 25 percent of the test. Divided into two groups, they assess a nurse's ability to provide safe, meaningful care. Topics include:
Advanced directives
Patient advocacy
Confidentiality
Patient rights
Resource management
Continuity of care
Principles of supervision
Task prioritization
Legal and ethical responsibility
Informed consent
Quality assurance
Referrals
Error prevention
Emergency response plans
Equipment safety
Medical asepsis
Infection control
Safety devices
Category #2: Health Promotion and Maintenance
Questions in this category account for up to 12 percent of the test and evaluate the candidate's understanding of:
Data Collection
Aging
Human development
Lifestyle choices
Disease prevention
Immunizations
Self-care
High-risk behaviors
Health promotion strategies
Category #3: Psychosocial Integrity
Questions about psychosocial integrity make up 9-15 percent of questions and test candidate's knowledge of:
Mental health disorders
Spiritual needs
Stress management
Family support systems
Therapeutic communication
Substance dependency
Grief and loss
Coping
Crisis intervention
End of life care
Category #4: Physiological Integrity
Questions related to body integrity are divided into four groups covering up to 50-percent of the exam. Concepts include:
Basic Care and Comfort
Comfort interventions
Mobility
Assistive devices
Nutrition
Hydration
Hygiene
Elimination
Sleep
Pharmacological and Parenteral Therapy
Medication Administration
Therapeutic effects
Adverse Effects
Pharmacological Pain Management
Risk Reduction Potential
Diagnostic testing
Laboratory values
Vital signs
Medical treatments
Therapeutic procedures
Physiological Adaptation
Psychopathology
Body system disorders
Fluid and electrolyte imbalances
Medical emergencies
Is the NCLEX-PN Exam Challenging?
The NCLEX-PN is a unique exam. It utilizes Computer Adaptive Testing (CAT) test. Unlike other testing methods, CAT works by assigning questions a progressive difficulty level. It begins with questions graduates should have a 50-50 chance of answering correctly. If you're right, the next question is harder. If you're wrong, it's easier. The process continues until the computer comes to a pass/fail decision.
Answering difficult questions correctly means the test is shorter, you may get as few as 85. Candidates close to the passing standard are asked more questions until the algorithm is satisfied the nurse is qualified. If the test isn't completed in the allotted five hours, the computer estimates competency based on the last sixty questions, candidates fail if any are answered incorrectly.
Preparing For the NCLEX-PN
The best way to pass the NCLEX-PN exam on your first try is to be well-prepared. Nursing programs "teach to the test,"but there are other things you can do to improve your odds.
Work
The good news for graduate nurses is that most states allow them to work under supervision for a certain period of time while waiting to take the exam. It's not a replacement for studying, but the weeks between graduation and test day are an opportune time to get valuable experience. Most nurses gain more practical knowledge in two weeks on the floor than in two months in school. If you don't have a job yet, volunteer.
It's also a good time to talk to recent NCLEX-PN takers about their experience with the test. Getting a few hints and tips from those who've been there and survived gives you an edge by reducing stress.
Study
Instructors suggest devoting as many post-graduation hours as possible to studying. With classes complete, you can focus with fewer interruptions.
Every applicant has strengths and weaknesses, so it makes sense to spend more time reviewing shaky areas. Remember that the NCLEX-PN evaluates a nurse's judgment ability, so don't just memorize facts. Get together with a peer group and consider a range of care scenarios, asking yourself how you might approach each differently.
For example, high blood pressure impacts people in different ways, so nursing interventions vary significantly for labor and delivery patients versus older adults. The NCLEX-PN covers all age groups, so consider your course material in context of each.
NCLEX-PN Test Taking Tips
The NCLEX-PN is stressful. Your career depends on passing it, so give yourself every advantage with these tips.
Think About Nursing Priorities
Difficult questions on a topic you're not familiar with can cause tunnel vision. NCELX-PN creators know that as nurses, you'll encounter many situations you never covered in school, and they want to evaluate how you would perform. Can you make safe judgments based on the available facts?
A nurse's most important responsibility on the job is to identify and prioritize needs. That means that if a patient is choking on food in a flame-filled room, the priority is to get them away from the fire, so they'll live long enough for you to administer the Heimlich maneuver.
Considering priorities is the most effective way to handle multiple choice questions with what appear to be several right answers. In the above example, clearing the throat obstruction and removing the patient from a dangerous situation are both right answers, but one is more of a priority than the other.
A second trick is to remember your ABCs, airway, breathing, circulation. Approaching needs in that order virtually guarantees a correct answer.
Watch the Time
You have five hours to complete the NCLEX-PN. That gives you less than two minutes per question if you have to answer the maximum. Most candidates don't, so you shouldn't rush, there's no bonus for finishing early. Read questions carefully for red herrings but monitor your pace so you don't run out of time. You'll get two breaks during the test at 2 and 3.5 hours.
Eliminate Wrong Answers
Think of responses to 'select all that apply"questions as true or false. It's unlikely that they will all be true, so evaluate each potential answer independently. If it's clearly false, cross it off the list. Eliminating false answers is the quickest way to narrow down the right choices.
 Rest
The brain works in mysterious ways. If you've ever woken up in the morning with a solution to a problem you "slept on"overnight, then you understand how your mind needs time to process information.
Stop studying by noon the day before the exam. Give yourself some time off to decompress and treat yourself to some much-deserved time off. Skip the caffeine before bedtime and try to relax. You'll sleep better and be more refreshed in the morning.
Prepare Logistically
Test day isn't the time to lose your car keys. Avoid logistical emergencies by preparing for test day the afternoon before. Know where the test center is and plan to leave 30 minutes early in case of traffic delays. You'll be turned away if you arrive more than 30 minutes late, and test fees are non-refundable.
Have all required documentation ready, including a photo ID. Don't bother with supplies. Outside materials aren't allowed in the test center. Candidates are given writing materials and can access the computer's calculator.
Think Positively
The importance of passing the NCLEX-PN is tough to understate, but once you've prepared, there's nothing left to do. Take a deep breath, worrying only creates stress. Once you're prepared, trust yourself, if you graduated from nursing school, you have what it takes to pass. Walk into the test center with confidence. You've got this.
After the NCLEX-PN
When the algorithm is satisfied you've answered enough questions for a fair evaluation, the screen turns off, you won't know if you passed or failed. The first-time pass rate averages 85-percent. Preliminary results are usually posted within 48 hours, but these are unofficial. Candidates are officially notified by their state board of nursing within six weeks.
If you fail the test, you'll be disappointed. But more than one amazing nurse didn't pass the first time. Depending on your state, the NCLEX-PN can be retaken every 45 – 90 days with no limit on the number of attempts. Applicants who fail get a summary of their performance to help them study. Consider it a learning experience that will better prepare you for the next opportunity.
Final Thoughts
From your first day in nursing school to your last, everything you do is in preparation for the NCLEX-PN exam. Graduating is the first step to a rewarding new career, passing the NCLEX-PN exam is the icing on the cake.
Do you still need to complete your practical nursing diploma before taking the NCLEX-PN exam? The Practical Nursing program at Gwinnett Institute provides training to prepare college graduates to enter the nursing profession as an LPN.  Classroom theory, challenging assignments, skill labs, simulations, and clinical experiences help to prepare college graduates for an entry-level nursing position. 
After graduating from the Nursing diploma program and successfully passing the NCLEX-PN licensure exam, nursing students will further their career to become a licensed practical nurse. There is an overall need for LPNs in response to the aging baby boomer population.
*While Gwinnett Institute provides test preparation and review assistance to college students, it cannot guarantee any college student will be able to take or pass any type of licensure exam.  College students must be mindful throughout their entire training program that licensure is a prerequisite for employment as a nurse and to diligently prepare themselves to meet this important requirement.
Contact us today to learn more about becoming an LPN at Gwinnett Institute.