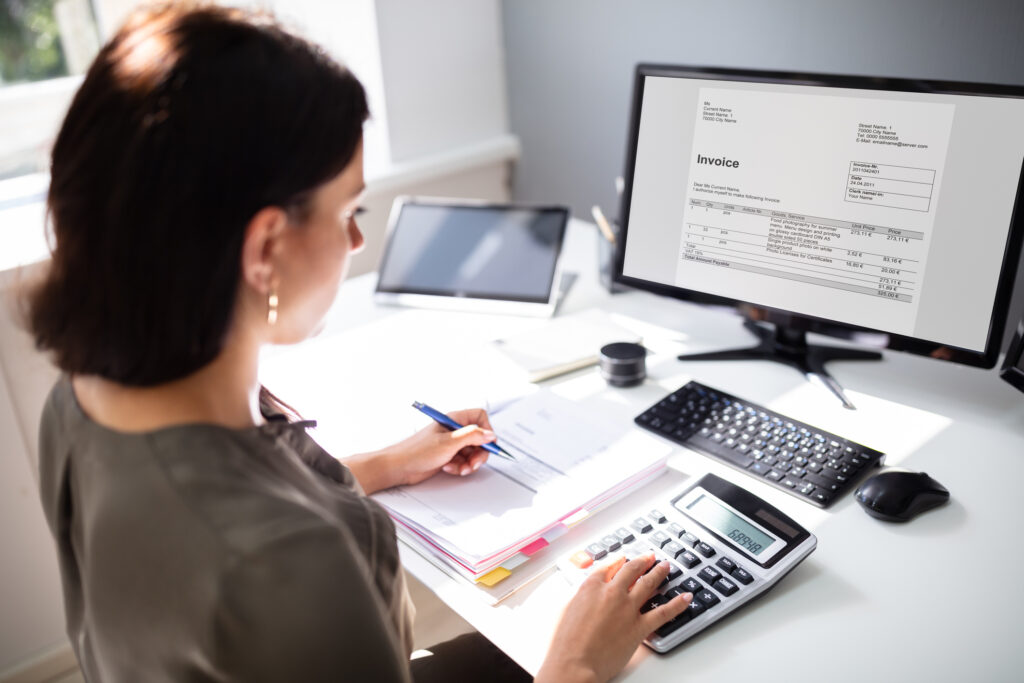 Are you interested in the medical industry but don't want to manage patient care? Consider becoming a medical billing and coding specialist? Careers in the healthcare industry offer flexible schedules, job security, and the satisfaction of helping others. The healthcare system requires many administrative professionals who can support doctors and nurses. While these roles do not have clinical contact with patients, they enable hospitals and providers to deliver excellent care.
Medical billing and coding specialists are experts on the revenue cycle, documentation standards, and compliance regulations that keep the healthcare system functioning. They provide an essential layer of quality control and accountability that helps ensure efficiency and patient safety.
While a degree is not required to become a medical billing and coding specialist, obtaining a degree is an excellent way to maximize your earning potential and become a leader in the industry. The requirements for a degree take longer to complete and require more challenging coursework than certificate and diploma programs. As a result, a degree opens the door to better opportunities and broader career options.
What Does a Medical Billing and Coding Specialist Do?
Medical billers and coders generate invoices for rendered healthcare services using a standardized alphanumeric coding system. They must read charts and medical records to accurately determine the services performed, assess payment eligibility, and submit bills to insurance companies for reimbursement.
Medical billing and coding specialists are required to collaborate with doctors and nurses to obtain clarification on medical records, leverage reference materials to research procedure codes, and complete follow-up tasks to secure payment for delayed or denied claims.
This work requires high-level attention to detail, critical thinking, and organizational skills. Successful medical billing and coding specialists need solid foundational knowledge of billing and coding best practices and the soft skills to work with multiple partners.
How Do You Become a Medical Billing and Coding Specialist?
Billing and coding is a highly structured discipline governed by federal regulations and industry-wide standards. These formal processes ensure consistency across the healthcare system to persevere patient safety and privacy. Learning to be a medical billing and coding specialist requires formal training because the information is detailed and specific.
A great way to become a medical billing and coding specialist is by attending a vocational school. Medical bills are subject to strict formatting standards and deadlines. As a result, employers only hire trained professionals who understand the job duties. The role is too critical to the ongoing success of healthcare facilities to teach people to code on the job.
What Can I Do in Medical Billing and Coding with a Degree?
While vocational schools offer a variety of programs that enable you to enter the workforce, obtaining a degree provides you with the best return on your investment. The advantages of completing your degree through a vocational school include:
Higher Level Study, Deeper Understanding
While all billing and coding programs teach you the fundamentals of successful coding and health information management, degree programs cover topics in more detail. You will take advanced-level medical anatomy, pathophysiology, and medical terminology courses. This higher-scope coursework will make it easier for you to work alongside doctors and other medical professionals.
Plus, advanced science courses will help you read and interpret a broader range of medical records, giving you the confidence to take on the most challenging roles during your career.
Competitive Advantage
When applying for positions, degree holders often receive preference over candidates with certificates or diplomas. A commitment to your education and the challenging level of your coursework tells prospective employers you are committed to the field and possess an advanced understanding of the profession.
Applicants with degrees may be eligible for positions with a broader range of employers, including government agencies, specialty medical practices, and insurance companies.
While the job market for billing and coding should remain strong based on the needs of our healthcare system, holding a degree will help you stand out from your peers. Many top employers have minimum education requirements for their applicants. As a degree holder, your blend of vocational training and academic achievement will make you a highly sought-after  candidate.
Advanced Skills Development
Beyond making you an effective and skilled billing and coding specialist, the degree coursework makes you a well-rounded student. Covering in-depth topics and delving into theory challenges you to think critically and creatively.
The work required to succeed will help develop your communication, analytical, and problem-solving skills. As a result, you'll strengthen the attributes needed to be an effective collaborator and leader. This soft skills development will fuel your career growth, boost your self-confidence, and enrich your life.
Your coursework will also make you a better researcher and investigator. Beyond teaching advanced coding competencies, your studies will sharpen the skills needed to research new codes and untangle complex cases. This versatility will make you a valuable addition to your medical team and enable you to work on policy and procedure projects.
Promotional Opportunities
Once you've entered the workforce, your degree will help you thrive in your role. Comprehensive training will lower the on-the-job learning curve because you'll understand the tasks and expectations. Your degree will make it easier to obtain promotions as you gain experience and learn about how your employer functions.
Career Advancement
Beyond promotions, obtaining your degree is a great pathway into supervisory roles and management. Hospital systems and other large employers have large teams who handle various aspects of medical record management, billing, and coding. They need leaders who understand billing and coding and how it fits into the facility's overall mission.
A degree tells employers about your dedication to the field. Your achievement indicates that you understand how to code and have advanced training in the principles and underlying theory that guides the profession. Your degree will help you rise through your career, securing roles with higher challenges and leadership responsibility.
Want to Learn More?
Gwinnett Colleges & Institute's Medical Billing and Coding programs will provide you with the opportunity to learn insurance coding and processing, medical administrative procedures, and the regulatory requirements in the healthcare delivery system.  School externships provide the opportunity to apply the medical billing and coding skills learned in the classroom in actual medical settings. Gwinnett Colleges & Institute offers medical billing & coding courses to gain essential skills and training to achieve entry-level positions in this career field. These medical billing & coding courses will be the first step in starting a rewarding career.
Contact us to learn more about how you can become a medical billing and coding specialist today.