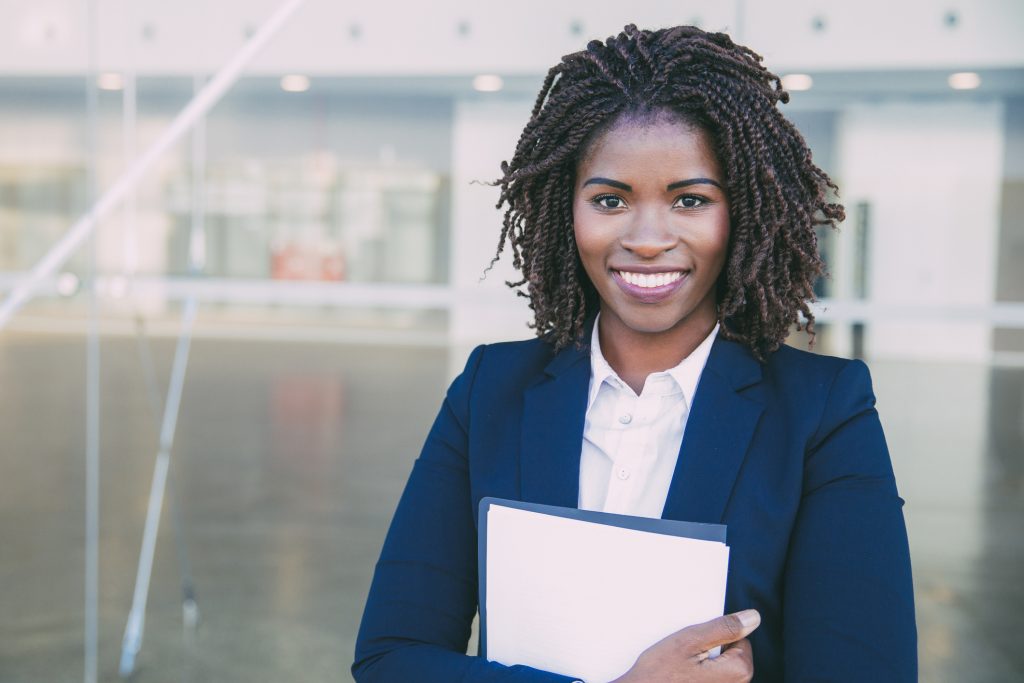 Are you interested in working in the legal field but not sure if you want to go to college for eight or more years to become a lawyer? Consider becoming a paralegal. The primary responsibility of paralegals is to perform legal work that supports lawyers. Their specific responsibilities and what a typical day looks like can vary considerably depending upon the area of law in which you work and your work environment. So, you have options as a paralegal.
Paralegals work in an array of organizations. Law firms are the most common, but some paralegals work in in-house corporate legal departments or for an agency of the government. Most paralegals work on a full-time basis, and it is not unusual for paralegals to work overtime, depending upon the particular projects they are involved.
Is becoming a paralegal the right career path for you? Becoming a paralegal offers job prospects and stability. Plus, it may be a good fit for you if you're detail-oriented and looking for a job that lets you make a difference in your community.
What Does a Paralegal Do?
As a paralegal, you may be asked to accomplish a variety of responsibilities. Basically, the paralegal's job is to support attorneys, which may involve tasks such as drafting documents, performing legal research, and maintaining files.
Paralegals investigate and gather facts that pertain to a case on which they are working. They may research legal articles, laws, and regulations. Most paralegals create, maintain and organize thousands of documents. Evidence and legal documents need to be prepared for attorney review, and paralegals can be responsible for summarizing or writing reports that prepare lawyers for meetings, depositions, and trials.
Almost all paralegals, regardless of the setting in which they work, will be responsible for drafting legal documents as well as correspondence. Some paralegals obtain affidavits and similar formal statements that can be used as evidence. Paralegals may file documents with the court and ensure that the documents are served to opposing counsel. Communicating by telephone with vendors, lawyers, witnesses, and clients may be required.
To do their jobs, paralegals must be comfortable using a range of computer software and technology. Electronic database management skills are crucial as they help paralegals to organize, assess, locate, and review large amounts of data.
Different Jobs for Different Paralegals
If you decide to become a paralegal, the content of your work assignment can vary depending upon where you work. For example, a corporate paralegal doesn't usually deal with lawsuits. Their focus is on the company's annual financial report, contracts, stock-option plans, shareholder agreements, employee contracts and monitoring government regulations.
If you opted to work as a litigation paralegal, you might conduct more legal research, locate, and organize evidence that will be used during depositions and trials, and draft a wide range of agreements.
Paralegals in the intellectual property field have different day-to-day responsibilities. Although they may participate in litigation, they are much more likely to spend their days reviewing drafts of patent applications, filing patent and trademark applications with the U.S. Patent and Trademark Office. Plus, researching laws pertaining to intellectual property and drafting client correspondence.
Where Do Paralegals Work?
Most paralegals work at a law firm. Law firms vary in terms of size, culture, and atmosphere. While some are large and employ hundreds or even thousands of people across several countries, others are quite small, such as a solo practitioner's office. Culture varies from one law firm to the next with some being traditional and formal while others are more relaxed and laid-back. Some paralegals find employment with the government, which can include federal, state, and local agencies. Still others work in the finance and insurance sector.
You may work with a specific team of lawyers, other paralegals, and various members of support staff. Most frequently, you will spend your day in an office setting. You may need to travel, work at a courthouse, or visit a client on-site from time-to-time.
Most paralegals work a predictable schedule, such as from 8:30 am to 5:00 pm Monday through Friday. Depending upon where you work and the type of work you do, you may have to commit to putting in overtime. This is especially true when your team is preparing for or conducting a trial. At times like these, working evenings, weekends and holidays may be mandatory.
How Do You Become a Paralegal?
The most accessible route to becoming a paralegal is by attending a vocational school. A paralegal program at a vocational school can be completed in months rather than years. Once your vocational school education is complete, you will be able to search for work in a law firm, in-house legal department, and with the government.
An ability to state on your resume that you have completed training at a vocational school will help you to get your foot in the door. Why? Employers in this field are looking for qualified candidates who are familiar with legal terminology, know how to use common software and understand the sometimes rigorous and exacting nature of the work. A candidate who has attended a vocational school training program for paralegals will be recognized as a qualified professional who can hit the ground running from day one.
What Qualities Do Good Paralegals Possess?
Although each paralegal's responsibilities and day-to-day assignments can look vastly different depending upon where they work, there are certain qualities that most paralegals have in common.
Communication skills are the bedrock of any paralegal's success. It is critical to not only be able to verbally express yourself with clarity but also to write with conciseness and specificity. You may find yourself communicating in a variety of ways that may include face-to-face conversations, written correspondence, and telephone calls.
Computer skills are indispensable to the modern paralegal. Common legal software packages are introduced in vocational school paralegal training. It is possible that your employer will introduce you to other software as well. Fortunately, your solid foundation in legal software knowledge that you obtained during your vocational school program prepares you to quickly understand new technology and software.
Successful paralegals also have excellent organization skills. You may be called upon to manage, assess and organize thousands of documents in a single case. Your knowledge of various legal software programs will help, but you also must be able to organize and stick to a calendar. You must also be disciplined, keep your workspace in order and managing your time wisely. These skills will support the frequent need to respond to changing deadlines and expectations.
Paralegals are more likely to succeed when they hone their research skills. Your vocational school training will support you as you are introduced to various resources that can be called upon when researching a case. Additionally, your employer may introduce you to other research sources that can help from time to time. The better your organizational skills are, the better your research skills are likely to be.
Is the Paralegal Profession for You?
Do you like to help others and want to ensure that justice is done? Then becoming a paralegal may be the right career path for you. Now that you know what a paralegal does, it is time to learn more about Gwinnett College. We are here to help you becoming a successful paralegal.
Want to Learn More?
The Gwinnett Colleges & Institute diploma and degree programs in Paralegal Studies provide students with the theoretical and practical knowledge and the legal skills necessary to perform many paralegal functions including research, writing, investigation, and interviewing.
Contact us today or complete the Request More Information form on the top of the page to take the next step towards your new career in the Paralegal field.