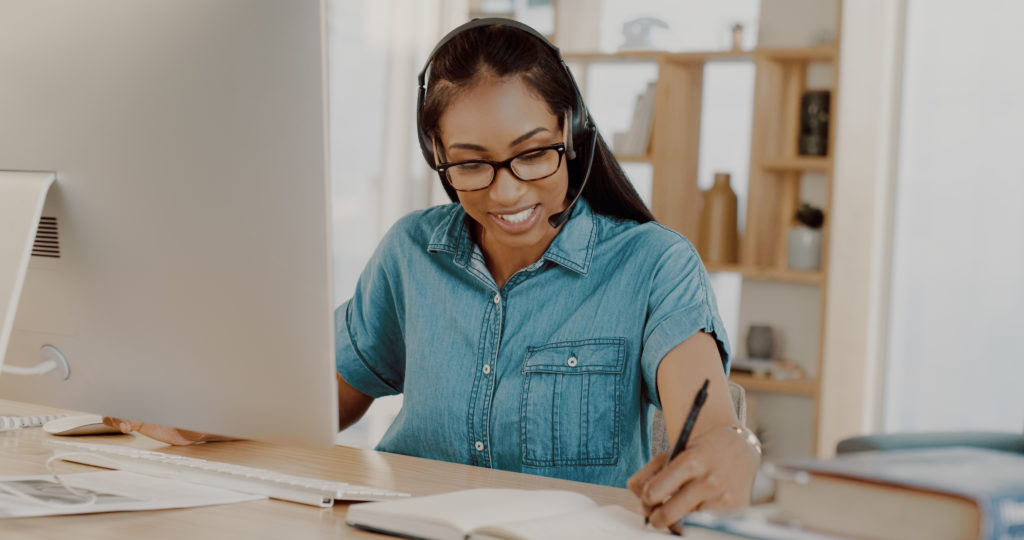 Are you a self-starter? Have you been furloughed, and need to find a job that you can do from home? Work from home employment is on the rise– even Twitter has said that their employees can work from home permanently. As working from home becomes mainstream, so to will virtual administrative assistants. Many administrative assistants have the opportunity to work remotely with services like Upwork, but recently many small and large companies and almost all employment sites have embraced virtual administrative assistants.
With the ease of high-speed Internet, video conferencing tools and document sharing apps, becoming a virtual administrative assistant has become easier than ever. Companies are embracing virtual workers not only due to the pandemic but also due to lower fixed costs and increased flexibility. So are you asking yourself, "What does a virtual administrative assistant do?"
What Does a Virtual Administrative Assistant Do?
Virtual administrative assistants perform routine clerical and administrative duties from a remote location. They can support a company, team or individual executive. According to the U.S. Bureau of Labor Statistics, administrative assistants typically do the following:
Answer telephones and take messages or transfer calls
Manage email, blogging and social media
Manage travel arrangements
Schedule appointments and update event calendars
Prepare memos, invoices, or other reports
Edit and review documents
Maintain databases systems
Perform basic bookkeeping
Conduct research
Support teammates with project-based work
How to Become a Virtual Administrative Assistant
When you are ready to become a virtual administrative assistant, there are a few steps you should take to prepare yourself. Starting as an entry-level assistant can be tough without work experience. The way to bypass experience is with a diploma in administrative assisting from a vocational school. During an administrative assistant program, you will participate in an externship that will allow you to get real world experience to add to your resume. You will want to dedicate a home office space for working, and create profiles with different employment websites. These steps will help you become a virtual administrative assistant.
Step #1: Obtain a Diploma in Administrative Assisting
Vocational schools offer administrative assisting courses allowing you to gain essential skills and training to achieve entry-level positions. Administrative assisting programs teach you the basics of clerical and administrative duties. Classes include basic accounting, office administration skills, Microsoft Office, business math and English, and advanced keywording. Vocational schools have small class sizes that offer one-on-one attention from industry experienced instructors. Obtaining a diploma from a vocational school will be the first step to starting your career as a virtual administrative assistant.
Step #2: Create a Home Office
It will be important to find a place in your home where you can work distraction free. Find somewhere to comfortably set up a desk for your computer and office supplies—this place should be quiet in case you have to take a phone call or join a meeting. Make the space your own to improve productivity and reduce stress.
Step #3: Sign Up Profiles with Employment Websites
The most well-known freelance platform for virtual work is Upwork, however you don't need to be a freelancer to be a virtual administrative assistant. With the current work at home model, many direct hires will allow you to work virtually.
Upwork – a competitive platform of projects and opportunities to work virtually. Upwork has a wide variety of talent and many different levels and pay scales. It is a platform that reaches around the world. This platform allows you to take tests to prove your knowledge in specific areas. After taking on a few projects, you will start to build a reputation that can open up new doors and opportunities. Freelancers have the tools they need to communicate with clients, using video chat, digital asset delivery and mobile phone access. All payments are held in escrow, so freelancers are paid on time. Using Upwork saves you the time of finding your own clients.
Employment Platforms – there are many different employment platforms that offer administrative assistants the ability to get hired for virtual work. The most common are Indeed, Glassdoor, and CareerBuilder. They offer opportunities for both in office and at home employment. Most employment platforms charge the employer a fee to use the service, so it is usually free for you to find a virtual job as an administrative assistant.
Social Media Job Platforms – one of the most important resources you can use is LinkedIn. LinkedIn offers you the ability to create a profile with everything that would go on a resume. You can get reviews from previous employers or colleagues. They can also attest to some of the skills you have mastered. The bigger your community, the more opportunities you will have to network and find virtual employment.
Benefits of Working from Home
There are many benefits to working remotely. The most cited by virtual workers is a better work/life balance. It is important to note that administrative assistant skills are transferable between industries. Also, working from home offers increased productivity and lower stress levels. These are only some of the most common benefits of working from home.
Better Work/Life Balance
We all hate to commute. As a virtual assistant, you can get out of bed and you're already at work. You can manage children or elderly family members. You can take a walk in the middle of the day to take a break. When you are done working for the day, you are already at home so no sitting in traffic. Virtual work offers an important work/life balance, as long as you set strict boundaries between work and life. Make sure you set time aside for work and create a designated area for getting work done. Once you leave the workspace, focus on the life side of the balance.
Skills are Transferable Between Industries
Being a virtual administrative assistant is universal across most industries. Although each industry will have its own terminology and nuances, virtual administrative assistant skills are transferable. Whether you are responding to emails or doing any one of the many clerical duties you are tasked with, your work will be very similar regardless of what industry or company you work with.
Increased Productivity
There are many distractions at work, especially with the open floor office atmosphere. Someone is always on the phone or talking to a colleague. Working from home allows you to focus on your work and increase productivity. When you sit down in a home office, you are ready to work and won't have the distractions and meetings that can bog you down. Working from home improves productivity and this is something your employer will also benefit from.
Lower Stress Levels
Not having a commute can reduce your stress levels, and many other aspects of virtual work can too. While working from home, you can create an atmosphere that is conducive for relaxation. Whether you improve the lighting, listen to Smooth Jazz or have your favorite tea available for a break, working from home can lower your stress level offering you a better mood when it is time to clock out for the day. Working from home can lower stress levels and allow you to look forward to starting work in the morning.
Final Thoughts
Whether you decide to become an independent contractor or full-time employee, becoming a virtual administrative assistant has many benefits. The steps are easy to take and they start with the knowledge of administrative assisting so you can break into the industry without prior work experience. If you are a self-starter, need little direction and can work productively from home, becoming a virtual administrative assistant may be the right career path for you.
Did learning about becoming a virtual administrative assistant interest you? The Administrative Assisting diploma program is designed to train Gwinnett College students to seek entry-level positions in the office administration or secretarial field. The Administrative Assisting graduate may work as a secretary, receptionist, executive assistant, or administrative assistant. Gwinnett College offers career services to graduates and alumni. Becoming an administration assistant is achievable if you are ready to take on the challenge.
Contact us to learn more about becoming an administrative assistant.