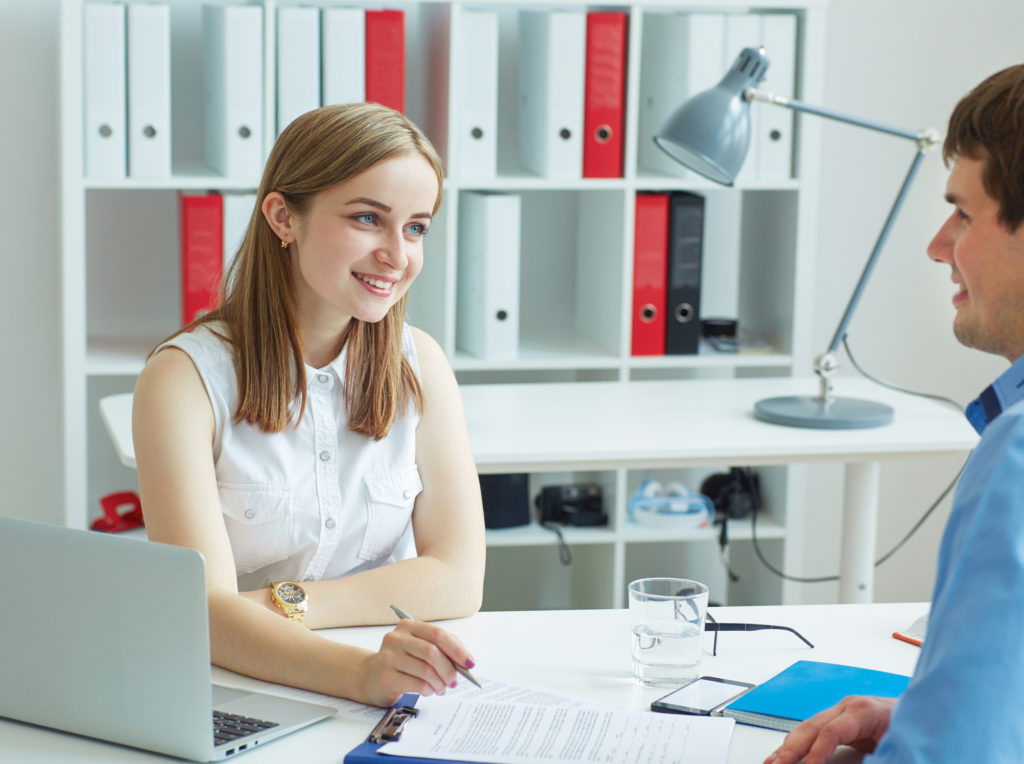 A career as a paralegal can be a very rewarding experience. While you will learn the ins and outs of the job through a diploma or degree program, you will continue to learn certain skills while working as a paralegal. Whether you work for a law office or another type of agency, you will be working under the supervision of an attorney, doing a lot of the work used in multiple cases.
What Does a Paralegal Do?
A day in the life of a paralegal can vary. For example, answering the phone and keeping files organized can make a paralegal feel like a secretary at times. Other days, you will be out of the office performing research or speaking with witnesses from varied socioeconomic backgrounds. You may even assist your lawyer in court.
What you will be doing is assisting the attorney in getting all the information needed to complete upcoming cases. Even though you may find yourself working alone a good portion of the time, you do work as a team. You will be working for an attorney, and everything you do will fall to the lawyer's responsibility. Because the attorney is ultimately responsible for your work, it is important that you give your best for every task that you need to accomplish.
Not every paralegal will find themselves working in criminal law. There are many fields of law from which to choose. Some other fields of law that might interest you include:
Family law
Business law
Estate and probate law
Civil rights law
Labor law
Environmental law
While all work can be interesting, it helps to have a real desire to work as a paralegal. You should truly have an interest in the law, in helping others, and in seeing that justice is served.
The Law
You will spend hours researching case law. With an interest in the legal matters, you will tackle the cross-referencing and detailed searching that needs to be completed to get enough information for each case. The research that you do could make or break a case in a court of law.
Helping Others
A strong desire to help others is a necessity in becoming a paralegal. Although you may be a people person, sometimes you have to deal with people that are hard to work with. Whether the person is easy to get along with or not, you need to care enough to do your job effectively.
Justice
You should have a good moral compass and love to see justice served. Even if you feel that a person does not deserve to have a good case outcome, you need to believe in the laws and system enough to help your client get the justice that is offered.
What a Paralegal Does Not Do
A paralegal cannot accept clients or decide on client fees. As a paralegal, you cannot represent a client in court, or provide legal advice of any kind. Only a qualified attorney can complete these tasks.
How to Become a Paralegal
The quickest way to learn the information that you need to become a paralegal is by attending a vocational school. A diploma or degree program can be completed in a short amount of time. This paralegal program will provide you with the information that you need to successfully get started as a paralegal. You can also take this time to add to your skill set to prepare for a job once you complete the paralegal program.
Once you complete a vocational school program or perhaps while you are attending school, you can gain real work experience in the field. You can do this through an internship or by working in a law office as a legal secretary under the supervision of an attorney or a paralegal. Once you complete your training program, you may even find employment as a paralegal. Either way, you will want to get out there and find a job to gain more experience.
Skills and Qualities of a Good Paralegal
Although it takes a certain kind of person to fulfill all the duties required of a paralegal, it is good to know that many of these qualities are skills learned over time. Much of this can be learned with practice while the rest may be learned when you complete your paralegal program.
Communication
Written and verbal communication is important for a paralegal to succeed. You will need to know how to write letters and the legal documents, such as briefs, pleadings, and motions, that are a necessary part of your work. Knowing how to take detailed messages for the appropriate person in the office is also a must.
Attention to Detail
Your job as a paralegal focuses on the details. When you are performing research, you must be diligent because you do not want to miss that one point in the law or from previous cases that could make or break the results for your client. Documents, especially those filed with the court, must be precisely completed in the proper way to ensure acceptance. There is a certain way that each document must be worded and set up. Being a detail-oriented person is a must as a paralegal.
Organizational Skills
Organization can be key to getting through your workday. You must keep everything organized, from your own desk to the files for the attorneys. When your boss needs something, you must be able to access it quickly. There are many deadlines to meet when you work in the field of law, so time is of the essence.
Problem Solving
As you will be working independently for much of the time, it is imperative that you are adept at solving problems. You need to think quickly and rationally to avoid potential issues that could be detrimental to the cases. Problem solving ranges from keeping everything in the office running smoothly to dealing effectively with a non-compliant witness.
Attention to Deadlines
When it comes to cases, there are deadlines that must be adhered to. Being a paralegal is not like some other jobs that have a soft deadline or where you can complete your work by the end of the week. In many cases, you will have to have all of the information you need, and documents completed for submission to the court by a certain time. The court has a schedule that must be kept. If this work is not completed on time, a case can be lost.
Research Skills
Much of the time you spend as a paralegal will be on research. You will be looking at previous cases that are similar to what you are working on to see what the courts have ruled in the past. While this may seem clear cut, it is not always so easy. Sometimes, you will need to find a related case without cross-referencing other cases that are similar or even those that may not seem related at all. You may have to research through law books and files that are available at a law library.
Computer Savvy
You should know how to use a computer, a copier, a fax machine, a multi-line phone system, and any other equipment that will be required to complete your job properly. All documents will be completed on the computer and saved to the hard drive even if you have hard copies in the files. Although you may have access to a law library, much of your research will be done on the computer. You will need to know how to access databases and how to search for relevant cases.
Time Management
To keep yourself from having to work overtime to continue to meet your deadlines, it is important that you are able to manage your time effectively. Make sure you set aside time each day to check and respond to phone messages and emails
Interpersonal Skills
Whether you are speaking with someone over the phone or in person, it is imperative that you know how to deal with people from all walks of life. You will need comfortable with other attorneys that may come to speak with your boss regarding a mutual case, a judge in a case, your clients, and potential witnesses who may or may not be cooperative. Being a compassionate person helps but remember to always maintain an air of professionalism every time you speak with a client or a witness.
Have some or all of the skills that make a successful paralegal? Interested in becoming a paralegal or legal assistant? The Gwinnett Colleges & Institute diploma and degree programs in Paralegal Studies provide students with the theoretical and practical knowledge and the legal skills necessary to perform many paralegal functions including research, writing, investigation, and interviewing. Contact us today or complete the Request More Information form on the top of the page to take the next step towards your new career in the Paralegal Studies field.