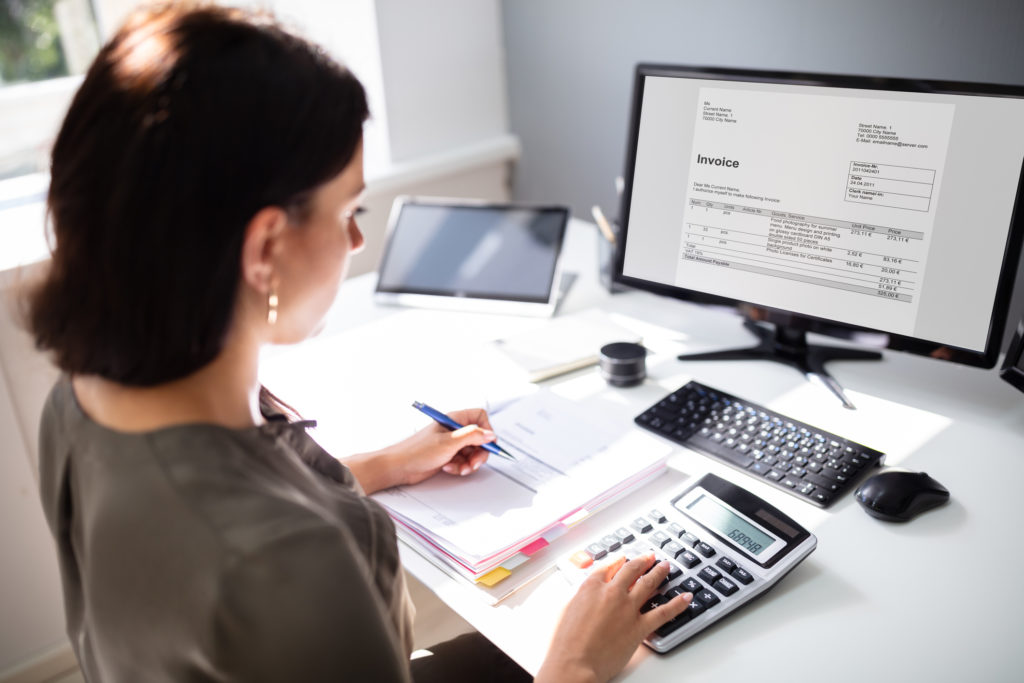 Searching for the right career can be challenging. Are you considering joining the workforce right away or getting a diploma from a vocational school? Or maybe you are considering a career re-set after years in the work force? Consider becoming a medical billing specialist.
The medical profession offers many options that bring interesting and rewarding work. Extending beyond the hands-on professionals such as doctors, nurses, certified nurse assistants, and physical therapists, the allied healthcare field features jobs that work closely with the doctors and nurses but are often done in a separate, more private area of the doctors' office, skilled nursing facility, or hospital.
If you want to be part of a healthcare team but prefer to help patients from a far, then medical billing may be the right career for you. Do you have an investigative mind that enjoys solving puzzles? Like working with numbers and helping doctors get optimal reimbursement for their efforts? This is some of what a medical biller does at a doctor's office or other medical facility.  So, what exactly does a medical biller do?
What Does a Medical Biller Do?
A medical biller is an invaluable link in the process of a doctor's office or medical facility. They take medical information generated by a doctor, describing specific information about a patient, and translating it into a series of numeric and alphanumeric symbols that provide complete, detailed, and accurate information about a medical diagnosis, procedure, or product. When the correct code is entered into a computer, it has a universal meaning that can be translated into any language and viewed anywhere in the world. Carefully creating and recording the accurate ICD-10, HCPCS, and CPT code can have multiple positive results. A medical biller also:
Enter demographic and insurance data into a claims database
Transcribe medical information into billing codes
Obtain insurance preapproval for medical services
Research, correct, and resubmit rejected claims
Prepare claims appeals
Bill patients for insurance copayments or non-covered services
Answer client questions about insurance, billing and payments
Help uninsured patients to apply for financial assistance or to set up a payment plan
Assist with collections as needed
Help manage waiting rooms for sanitation and cleanliness
Support staff with appointment scheduling and increased call volume
Reduction in Errors for Better Patient Outcomes
In order to appreciate the discipline of medical billing, it helps to understand the process involved. When a doctor or other health care provider sees a patient, they generate a detailed healthcare report outlining patient demographics, medical history, diagnoses, and treatment.
Through careful analysis of the medical record, each element of the information is transformed into an exact medical code that outlines various aspects of a diagnosis, treatment, or medical event like an accident, that helps medical professionals get a comprehensive picture of a patient's medical history or condition.
A medical biller completes the analysis of the patient's data, organizes the data onto a super bill, and generates an insurance claim. The claim is then sent to the insurance company. Medical billers maintain communication between the involved parties, including the patient, the doctor or other healthcare provider, and the payer.
Once the claim goes to the insurance company, a long process may begin. Questions may arise that need explanation and clarification. The medical biller steps in to answer the questions and advocate for the patient and medical provider, so that the patient and physician can concentrate on working together for the best treatment and medical result for the patient.
In the absence of distractions that would be involved in trying to negotiate the processing and payment of medical bills, the healthcare providers can devote their full time and attention to patient care. The patient can concentrate on following medical advice and maintaining or achieving optimal health.
Ensuring Steady Cash Flow to Medical Facilities
In these trying times, a medical facilities cash flow may be limited. The overall function of a medical facility, whether it be a doctor's office, skilled nursing facility, or hospital, relies on the smooth processing and payment of claims.
In order to accurately and quickly process claims and create a steady cash flow to a medical facility, a medical billing specialist must stay on top of insurance claims and claim rejections. A knowledgeable and well-trained in-house medical biller can provide ready communication between healthcare providers and payers. This medical biller is uniquely trained to stay current on the constant changes in billing procedures on a local and national level. As part of their on-going continuing education with CEUs and seminars, medical billers keep abreast of changes and make sure the medical office possesses accurate, current knowledge of all updates. Thus, ensuring that the medical facility has a steady cash flow to pay employees, buy suppliers and other pay monthly expenses.
Other Benefits of Medical Coding
Electronic medical records add to the proficiency of medical facilities by capturing information in brief and easily recorded tidbits. One accurate medical code provides a wide diversity of information that is universally understood and quickly compiled for statistical purposes.
An example of this process is the role of the CDC and WHO in tracking pandemics like the current COVID-19 phenomenon. Because of medical coding, daily and even hourly updates are available to track the number of cases, recoveries, and deaths caused by the virus. The process of vaccination for prevention of the virus is also easily tracked by the code entered into the electronic record when an individual receives a vaccine.
You might be wondering where all these codes come from. That is a legitimate question and one that has an easy answer. Coding books list countless codes that are organized under three unique categories:
ICD-10 – the International Classification of Diseases contains standardized codes for injuries and illnesses
CPT – the Current Procedural Terminology book lists codes for surgical and diagnostic procedures
HCPCS – The Healthcare Common Procedure Coding System provides codes for health-related products and services like Emergency Room Services and products used during in-patient care as well as durable medical equipment
How Do I Get into Medical Billing and Coding?
One attractive feature of getting into medical billing is the available choices of programs available at vocational schools.  You will be required to have your high school diploma or GED to enter any level of educational study for medical billing. When you are ready to begin course work for a medial billing career, spend some time researching vocational schools that offer the necessary educational courses. What should you look for in a vocational school?
Degree or Diploma Program
A medical billing degree or diploma program can prepare you for a job in a medical clinic, hospital, ambulatory surgery facility, or an insurance company. A diploma program may be completed in less than a year for those that attend full-time. Whereas the degree program will take two years to complete.
All academic work offered in the degree and diploma programs will be basic, vital topics that will be necessary to know in order to prepare for your first day as a medical biller.  Some courses that will be required in a diploma and degree programs include:
Anatomy and Physiology
Disease Processes
Diagnostic and Treatment Modalities
Medical Terminology
ICD-10, HCPCS, & CPT Basic Coding Skills
Light Bookkeeping
Healthcare Law and Ethics
Office Administration Procedures
Health Information Management
Final Thoughts
Medical billing is an ever-expanding opportunity for entering the medical profession in a highly competitive position. The U.S. Bureau of Labor Statistics predicts that medical billing and coding positions will grow 8 percent in the coming decade. The rise in patients from baby boomers to generation Z, all need healthcare services, and this is where medical billing specialist can support practitioners. Those practitioners are also retiring in great numbers, further spurring the need for additional medical billing specialists in the coming decade. Further, technological advancement has led healthcare to progressively turn to electronic medical records. Once you graduate from a medical billing program, you are prepared for a career that has upward mobility and is in demand.
Want to Learn More?
Now that you know how to get into medical billing, want to learn more? Gwinnett Colleges & Institute's Medical Billing and Coding programs will provide you with the opportunity to learn insurance coding and processing, medical administrative procedures, and the regulatory requirements in the healthcare delivery system.  School externships provide the opportunity to apply the medical billing and coding skills learned in the classroom in actual medical settings. Gwinnett Colleges & Institute offers medical billing & coding courses to gain essential skills and training to achieve entry-level positions in this career field. These medical billing & coding courses will be the first step in starting a rewarding career.
Contact us to learn more about how you can become a medical billing and coding specialist today.