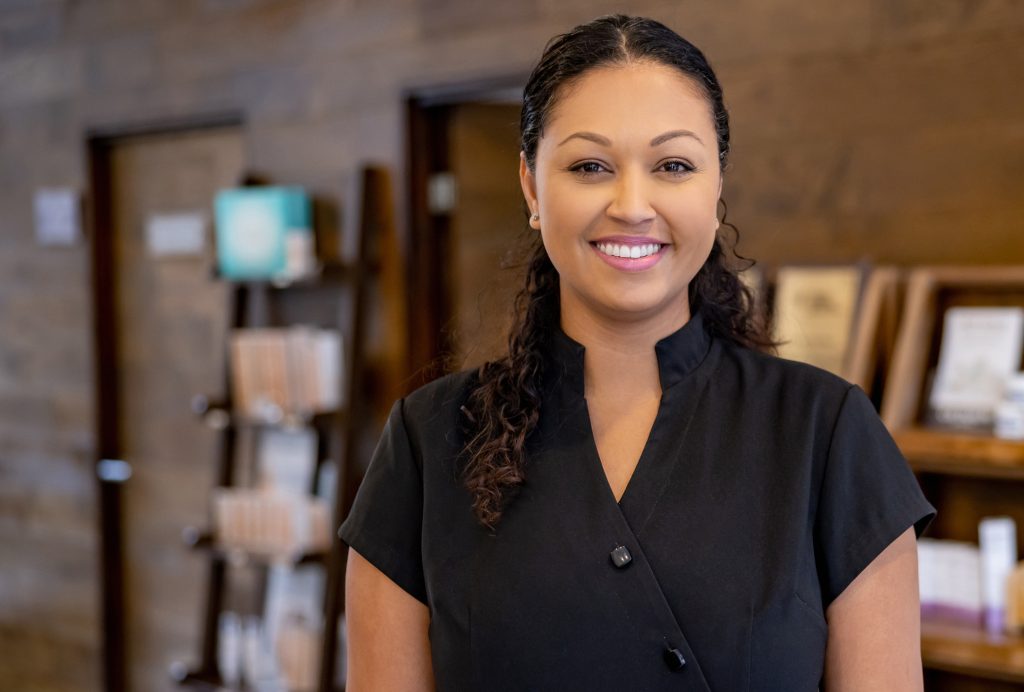 Ready to become a massage therapist? Not sure if you need a license to practice in Georgia? There are some essential requirements you must satisfy before becoming a massage therapist. This article will guide you on the requirements to become a massage therapist in Georgia.
Do You Need a Massage License in Georgia?
To practice as a massage therapist in the State of Georgia, you must obtain a Georgia Massage Therapy License. The Georgia Board of Massage Therapy manages licenses and applications. To get a massage therapy license, you must complete an application, submit the National Certification Board for Therapeutic Massage & Bodywork (NCBTMB) exam score, request an official transcript from an accredited vocational school, provide proof of liability insurance, and satisfy the other essential requirements with the Secretary of State.
Do You Need a Massage Therapy Diploma or Degree?
Yes. A massage therapy diploma is required to become a licensed massage therapist in Georgia. You must complete a minimum of 500 hours of instruction for a diploma or degree.
How Do You Get a Massage Therapy Diploma or Degree?
If you want to become a massage therapist, Gwinnett College offers massage therapy diploma and degree programs at our Lilburn, GA, and Sandy Springs, GA campuses.
Massage Therapy Diploma Program
The massage therapy diploma curriculum includes training in Swedish massage, deep tissue massage, neuromuscular therapy, chair massage, reflexology, sports massage, anatomy and physiology, and business and success techniques.
Swedish Massage – a popular massage technique that combines gliding strokes, kneading, and circular movements to relieve stress and pain in the body's muscles and soft tissue.
Deep Tissue Massage – realigns deeper layers of muscle and connective tissue in the body. This massage technique uses deeper pressure to relieve tension and pain.
Neuromuscular Therapy – targets muscle trigger points by applying concentrated pressure to relieve muscular pain and dysfunction.
Chair Massage – a form of Swedish massage for the head, neck, shoulders, back, and arms. A client sits in an ergonomic chair, and the massage therapist uses massage techniques like kneading, tapping, and stretching to relieve stress and muscle soreness.
Reflexology – a technique that applies pressure to specific points on the feet, hands, and ears, or reflex points. Reflexology relieves stress of the corresponding organ and body systems.
Sports Massage – massage to prevent and treat injuries from sports and physical activity. This massage helps to reduce tension, increase flexibility, and improve blood flow to improve overall performance.
Massage Therapy Degree Program
Gwinnett College offers two massage therapy degree programs.
The Associate of Science Degree in Massage and Natural Health is offered at the Sandy Springs campus. This degree program provides massage therapy students with the knowledge and skills to lead within a spa environment or run their own massage business. The curriculum focuses on organization and management, marketing, hospitality management, and finance.
The Associate of Science Degree in Massage and Spa Management is offered at the Lilburn campus. This degree program meets the requirements of the American Massage Therapy Association. In addition to massage therapy techniques, students will gain practical knowledge and business skills to satisfy an entry-level position in the field of massage.
Do You Need Continuing Education to Renew Your License?
You must complete 24 continuing education hours to renew your massage therapy license. Continuing education courses must be completed at an NCBTMB-approved provider. Courses must fall within the scope of practice of massage as defined by the Georgia Massage Therapy Practice Act.
What is NCBTMB Certification?
Certification by the NCBTMB is the highest credential offered within the massage and bodywork profession. Board-certified massage therapists must pass a rigorous board certification exam.
Final Thoughts
Now that you know more about the licensure requirements to become a massage therapist in Georgia, it is time to learn about Gwinnett College. We offer career-focused education for entry-level employment in Georgia community massage spas and resorts. Take the time to learn a vocation and positively contribute to your community.
Are you interested in learning more about starting a massage therapy career? Upon graduation, Massage Therapy Program students will receive diplomas and be qualified to seek entry-level positions as clinical, medical, or deep tissue massage therapists in wellness clinics and centers, spa environments including resorts and franchises, and self-employment.
The massage therapy training diploma program consists of a well-planned sequence of courses, each preparing the college student for the more intensive information to follow. The school curriculum includes training to provide college students with scientific knowledge, manual skills, and business mastery to become a professional massage therapist.
Contact us to learn more about how you can become a massage therapist today.